'This Is Us' Season 5 Finale Future Flash-Forward Scene Explained
Not going to lie, we're still thinking about the This Is Us Season 5 finale. At the end of the new episode on May 25, the NBC drama gave fans another glimpse at the Pearson family's future. Now, many viewers are still digesting what happened. So here's a breakdown of all the clues in the This Is Us flash-forward scene. 
[Spoiler alert: This article contains spoilers from the This Is Us Season 5 finale, "The Adirondacks."]
Kevin and Madison didn't get married in the present, but they're friendly in the future
At the start of This Is Us Season 5 Episode 16, "The Adirondacks," Kevin (Justin Hartley) practiced an impression of Peter Cook's marriage speech from The Princess Bride. Many fans thought Kevin was preparing for his wedding with Madison (Caitlin Thompson) in the present day. But the couple did not get married.
At the end of the episode, the This Is Us Season 5 finale revealed Kevin's speech was set five years in the future at Kate's (Chrissy Metz) second wedding. The flash-forward also highlighted a notecard reading "Big Three Homes: A Pearson Family Construction Company." So it's possible a career change is coming soon.
Meanwhile, Kevin ran into Madison and Beth (Susan Kelechi Watson) while asking his sister a question about the toast. Madison was all smiles when her ex-fiancé stepped into the room. So it seems Kevin and Madison are still on good terms in the future. But are they back together or just co-parenting by the flash-forward? We'll have to watch the couple's story unfold.
Kate remarries Phillip after divorcing Toby in the 'This Is Us' Season 5 finale flash-forward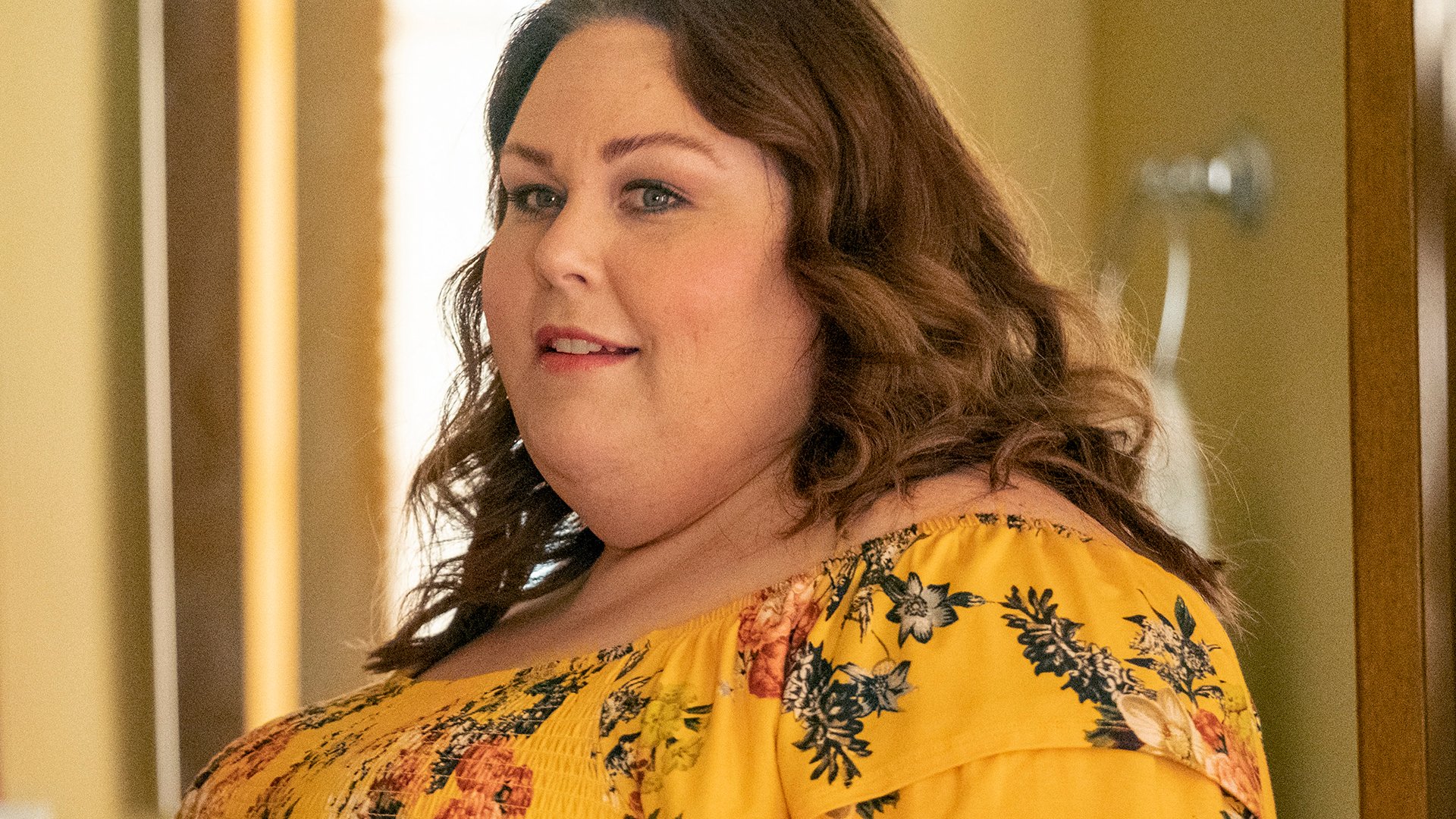 Kate and Toby's future relationship status was the most shocking reveal of the This Is Us Season 5 flash-forward scene. When Kevin walked into the bridal room with Beth and Madison, it was clear that Kate was the shining star of the evening. She wore a wedding gown and answered Kevin's question about the toast. 
"This is the last time I'm doing this," Kate told Kevin. "So go crazy, brother."
Then when Kevin was rushed out of the bridal room, he ran into Phillip (Chris Geere). Finally, This Is Us confirmed Phillip as Kevin's future brother-in-law. 
Now, it seems Kate will divorce Toby sometime in This Is Us Season 6. Then she will get remarried to Phillip. That said, we still don't know what happens to Kate in the far future. So stay tuned.
Something big happens to Randall and his career
Let's rewind to the start of the This Is Us Season 5 flash-forward scene. As Kevin prepared for the wedding toast, the NBC drama panned over a magazine article about Randall (Sterling K. Brown). The headline of the feature was also titled "Rising Star." 
Later, Kevin congratulated Randall. But even so, the two brothers didn't explain what the piece was about. That said, This Is Us creator Dan Fogelman recently hinted that the article has something to do with Randall's career. According to Today, Fogelman said:
I can say that obviously when you get a profile like that written, something is happening with his career, with his star. We do have a plan. I think we've kind of built it successfully with his early rise and slight indications of his local and even borderline national profile just growing in small doses, so that's a journey we owe, and in traversing time a little bit, we'll be able to tell that story.
Uncle Nicky is married in five years
The This Is Us Season 5 future scene delivered one significant update beyond the Big Three. While Kevin walked to Kate's bridal room, he ran into Uncle Nicky (Griffin Dunne), who appeared to be late to the event. Then Nicky explained himself.
"I know, I know, I'm getting dressed," Nicky told Kevin. "The wife wanted stockings. What the hell am I supposed to do?"
Now, This Is Us has officially confirmed Nicky will get married sometime in season 6. But will he reunite with his former love, Sally (Genevieve Angelson). Only time will tell at this point. Get ready.
This Is Us airs Tuesday nights on NBC.