This Is Us' Season 5: Chrissy Metz Was 'Shocked' By Kate's Upcoming Storyline
Get ready, This Is Us fans. The fifth season will finally delve deeper into Kate Pearson's (Chrissy Metz) storyline. For the past four years, viewers explored Kevin (Justin Hartley) and Randall's (Sterling K. Brown) past, present, and future. But Kate remains the only member of The Big Three who hasn't been in all three timelines. Now, it looks like Kate's This Is Us Season 5 arc will deliver some answers. But according to Metz, her character's story will throw viewers through a loop.
What happened to Kate Pearson in 'This Is Us' Season 4?
Unlike Kevin and Randall, Kate has yet to turn up in the far-future. But This Is Us Season 4 touched on Kate's past. The NBC drama introduced fans to teen Kate's (Hannah Zeile) abusive ex-boyfriend, Marc (Austin Abrams), who affected her formative years. But Marc was quickly pushed away by Rebecca (Mandy Moore) after he locked Kate out of the Pearson family cabin while it was snowing.
Meanwhile, Kate and Toby's (Chris Sullivan) relationship struggled through the fourth season. Toby couldn't handle the fact that baby Jack was blind. But rather than talking to his wife, Toby found other outlets like the CrossFit Crew. 
Nevertheless, Toby and Kate found a middle ground by the This Is Us Season 4 finale. The couple seemed to be reaching a breakthrough. They also decided they wanted to adopt. Then in the far-future, viewers discovered adult Jack Damon (Blake Stadnik) had a sister named Hailey (Adelaide Kane). 
Chrissy Metz teases Kate's storyline in 'This Is Us' Season 5
Despite Kate's seemingly happy ending in This Is Us Season 4, there's plenty of drama ahead in season 5. During an interview with People Now from May 2020, Metz revealed there was a "super important" story in the new season that "shaped Kate as a woman." She also hinted her character would be dealing with some "trauma." 
Meanwhile, when speaking with Gold Derby in July, Metz shared teen Kate is still trying to navigate her life after the death of her father, Jack (Milo Ventimiglia), and everything that happened with Marc. But the new season will bring a whole new layer. She said:
We are gonna see next season some other issues that nobody knows about yet that have played a huge role in why she decided to… a lot of people if they've been through something traumatic will wanna eat over it whether it's soothing themselves or they're trying to create a physical barrier between intimacy with anyone else.
Chrissy Metz reveals how she hopes Kate's 'unexpected' season 5 arc will impact 'This Is Us' fans
Now, the This Is Us team has officially started production on season 5. Then when speaking with Entertainment Weekly on Oct. 1, Metz teased Kate's storyline even further.
"In true fashion, there's always a lot happening," Metz told the publication. "I'm privy to some information about what's happening with Kate in the present day that she hasn't really contended with from the past."
Then when asked whether Kate's season 5 arc has anything to do with Marc, the actor revealed the storyline is "very unexpected." And while it's possible that fans could probably "guess where it might come from," Metz admitted she was "shocked" when she found out from creator Dan Fogelman.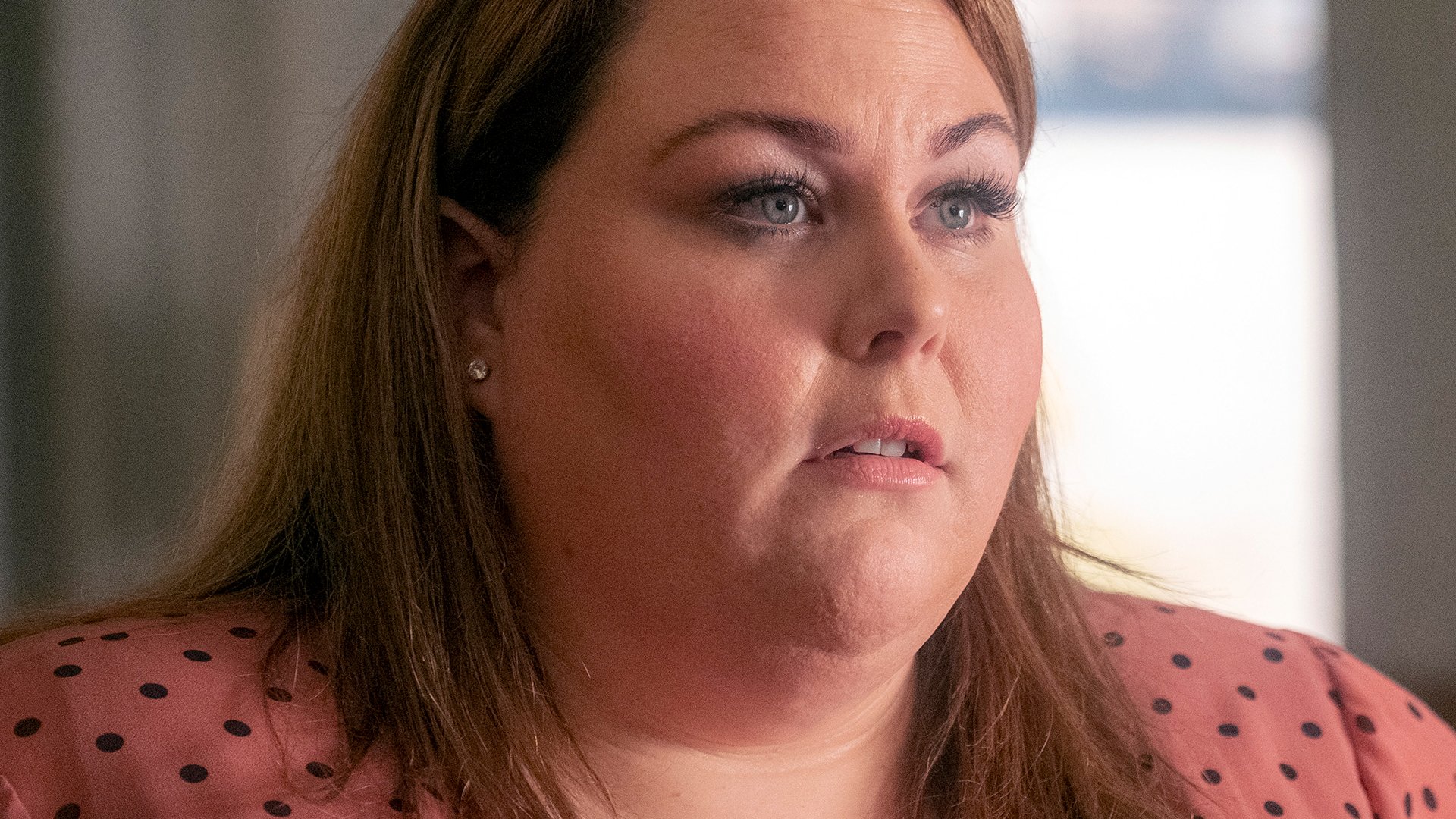 "I was like 'Me?' I literally was like, 'Wait. Kate?'" Metz said. "And [Fogelman's] like, 'Yeah.' And I'm like, 'I did not see that coming. Wow. Okay. Cool. Cool.' I was pretty much shocked."
But regardless, Metz is excited to see how everything turns out in This Is Us Season 5, even if it will be a "challenge."
"People are going to have a lot to say about it," she said. "It will definitely be a challenge. But I'm looking forward to it."
Metz later added, "I do think that it's really important with TV, film, art in any capacity to not necessarily educate us, but enlighten us to someone else's issues or previous experiences and how that can shape and change our minds and our thoughts about them or what we might be going through."
This Is Us Season 5 premieres Tuesday, Oct. 27.
Check out Showbiz Cheat Sheet on Facebook!