'This Is Us' Season 5 Confirms a Major Kate and Toby Fan Theory and We're Distraught
The cast and crew of This Is Us warned viewers about the season 5 finale, but we still didn't see that coming. In the new episode on May 25, the NBC drama seemingly confirmed a major fan theory about Kate (Chrissy Metz) and Toby's (Chris Sullivan) future. Here's a breakdown of what happened and what the team says about the couple for This Is Us Season 6.
[Spoiler alert: This article contains spoilers from This Is Us Season 5 Episode 16.]
A quick recap of Kate and Toby's storyline in the 'This Is Us' Season 5 finale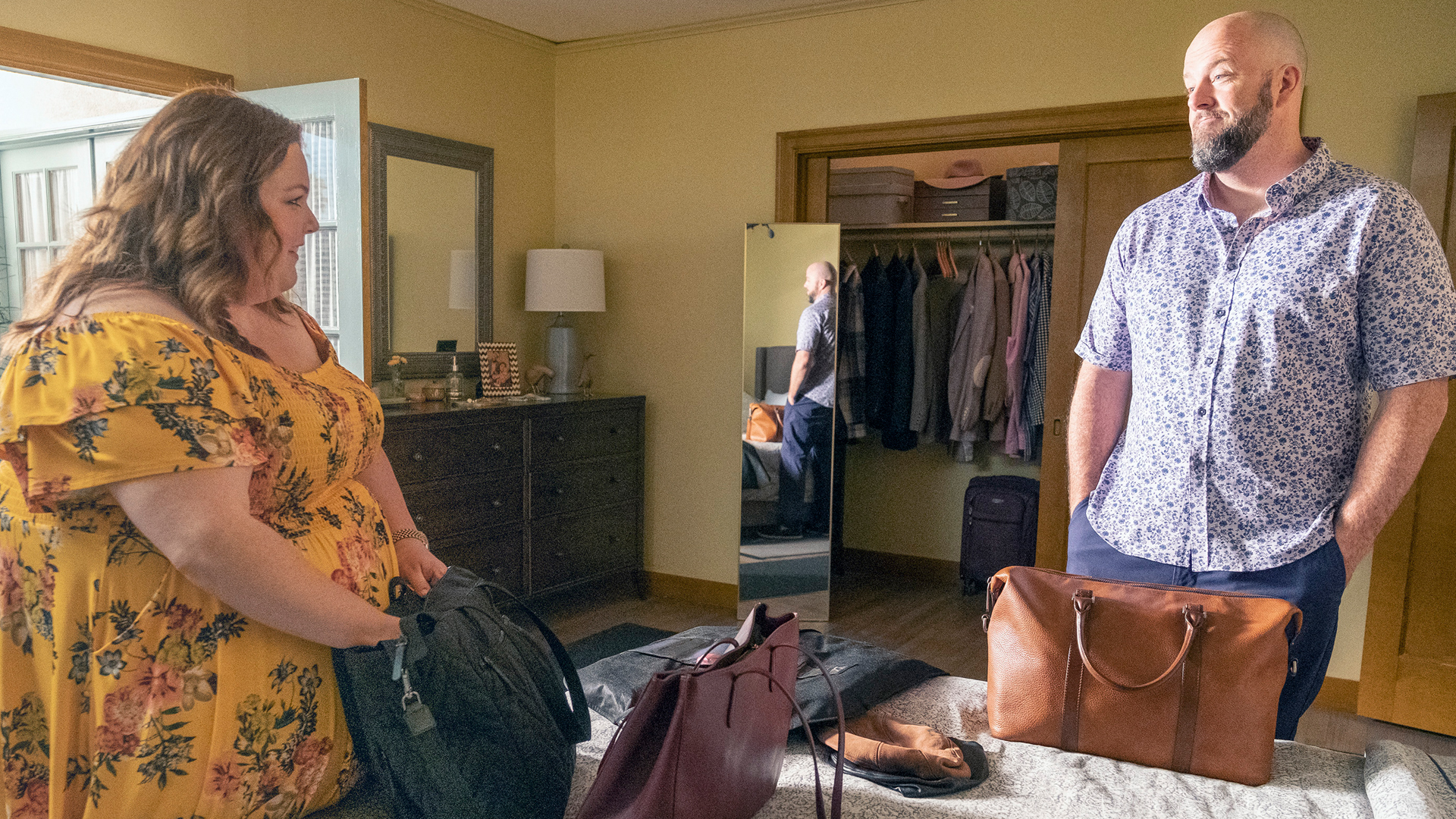 In the This Is Us Season 5 finale, Toby told Kate about a new job opportunity. However, the gig would require Toby to be in San Francisco four days a week. 
At first, Kate called her co-worker Phillip (Chris Geere) to resign from her assistant music teacher position. But he didn't let Kate quit her job because she's flourishing. So Kate and Toby decided to make long distance work.
Nevertheless, the final moments of This Is Us Season 5 Episode 16 confirmed Kate and Toby do not end up together in the future. In a flash-forward five years in the future, Kevin (Justin Hartley) practiced a speech for Kate's second wedding. Then the NBC drama revealed Phillip as Kevin's future brother-in-law and Kate's husband-to-be.
'This Is Us' fans react to what happened to Kate and Toby
Ahead of the This Is Us Season 5 finale, many fans questioned whether Kate and Toby will get a divorce. Now, with Kate's marriage to Phillip, it's clear Toby is no longer in the picture. That said, we already know that Toby doesn't die, as the character has been seen in multiple flash-forwards. So divorce is likely.
Meanwhile, This Is Us fans reacted to Kate and Toby's split on social media, and many viewers were floored by the update.
"What just happened," a fan wrote on Instagram. 
Then another viewer on Reddit wrote, "Give us hope that Kate and Toby are going to be fine, then rip it out from under us like that. I'm shocked!"
What to expect from Kate and Toby in 'This Is Us' Season 6
While many This Is Us fans were surprised by Kate and Toby's future, creator Dan Fogelman revealed Kate's second wedding was always going to happen. 
"This was obviously a plot point that we've known was coming for quite some time, Kate's second wedding. We knew it would be coming and revealed at the end of the season," Fogelman said, per TV Guide. "Obviously, we've hinted at it many times in the deeper future that something was amiss between [Kate and Toby]. And here we are."
Fogelman then confirmed Phillip will be a "big part" of This Is Us Season 6, which will serve as the show's final season. The series creator also teased what to expect next from Kate and Toby.
"These two actors are going to have some really meaty stuff to dig into next year," Fogelman said of Metz and Sullivan, per The Hollywood Reporter. "Like everything on this show, I think we're going to be able to find something difficult and find something beautiful inside."
This Is Us Season 6 will be released in 2022.