'This Is Us' Season 5: Will Kate and Toby's Fate Finally Be Revealed?
As This Is Us moves toward its fifth season, fans grow increasingly worried about Kate (Chrissy Metz) and Toby's (Chris Sullivan) relationship. The fourth season finale revealed the pair is ready to expand their family. However, Kate and Toby haven't been seen together in a single flash-forward. So naturally, viewers have shared every worst-case scenario, from Kate's death to the couple's divorce. So will Kate and Toby's fate be unveiled in This Is Us Season 5? Recently, Sullivan claimed he doesn't even know what happens to the two characters.
What happened to Kate and Toby in 'This Is Us' Season 4?
In This Is Us Season 4, Kate and Toby faced a few challenges within their marriage. The couple found out baby Jack was blind and Toby wasn't sure how to act. This left Kate to figure things out on her own. She even leaned on her neighbor, Gregory (Timothy Omundson), over her husband.
Toby also started to workout in secret, where he got involved with the CrossFit Crew. He confided in his new friends as opposed to communicating with Kate. Nevertheless, Kate and Toby came together in the This Is Us finale. Then they finally got on the same page and made the decision to adopt.
Meanwhile, Toby did not make an appearance in a brief flash-forward sequence to Kate's 40th birthday. Of course, we'll likely find out more details about the character's whereabouts in This Is Us Season 5. But even so, Kate has yet to be seen in the far-future and Toby was spotted without his wedding ring. 
Chris Sullivan says he still doesn't know why Kate and Toby aren't together in the future of 'This Is Us'
Despite their happy ending in the This Is Us Season 4 finale, fans will have to wait a little longer before Kate and Toby's fate is actually revealed. When speaking with Awards Daily in July 2020, Sullivan teased what's coming up for his character. But he still doesn't know what happened to KaToby between the present day and the future. 
"Pretty soon we're going to have to figure out the mystery of why Toby and Kate aren't arriving together in those flashforwards and what's going on there," Sullivan said. "I don't actually know what the answer to that is. I'm looking forward to that like everyone else."
That said, the actor confirmed he knows how the couple's story ends. 
"I know where we're going," Sullivan said. "I just don't necessarily know how we get there."
What we know about Kate's arc in 'This Is Us' Season 5
While Sullivan's comments may indicate Kate and Toby's story won't be fully unveiled at the start of This Is Us Season 5, creator Dan Fogelman promised fans will receive answers within the next two seasons.
"I can't tell you if it's going to happen this [coming] season or the season after," Fogelman told TVLine of future Kate's whereabouts. "But it'll happen in one of those two seasons."
So it's still possible Kate and Toby's future arc will unfold in the fifth season. And according to Justin Hartley — who plays Kevin — the This Is Us writers haven't written the entire 18-episode season just yet.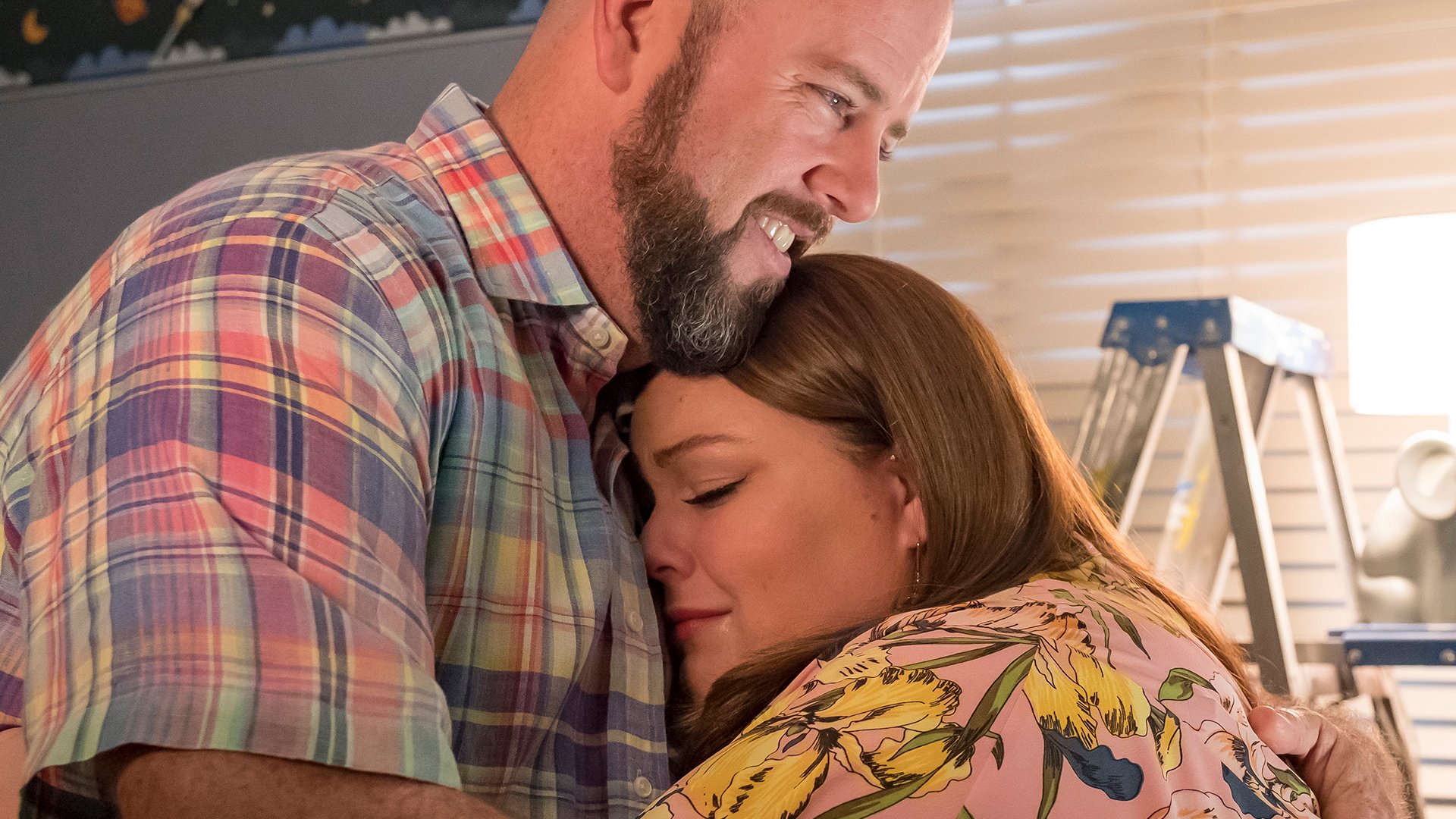 "I know the writers are well into the season," Hartley told Entertainment Tonight in July 2020. "I bet they are seven, eight, nine episodes in — if not more."
But whether or not This Is Us Season 5 is able to explore what happened to Kate and Toby in the future, viewers will learn more about Metz's character. In an interview with Gold Derby, the actor said:
We are gonna see next season some other issues that nobody knows about yet that have played a huge role in why [Kate] decided to… a lot of people if they've been through something traumatic will wanna eat over it whether it's soothing themselves or they're trying to create a physical barrier between intimacy with anyone else. It's one of those stories where you could be under or overweight. But it's still the mentality about self-worth and self-esteem. There's a lot that she's been battling.
Check out Showbiz Cheat Sheet on Facebook!