'This Is Us' Season 5: Kate and Toby Need a 'Whole New Level of Learning'
Why 'This Is Us' Season 5 cast member Chris Sullivan thinks Kate (Chrissy Metz) and Toby need to reach a 'new level of learning' now.
On May 11, the all-new episode of This Is Us Season 5 will dig deeper into Kate (Chrissy Metz) and Toby's (Chris Sullivan) relationship. Here's what's coming next and what Sullivan recently revealed about Kate and Toby's future.
What happened to Kate and Toby in 'This Is Us' Season 5?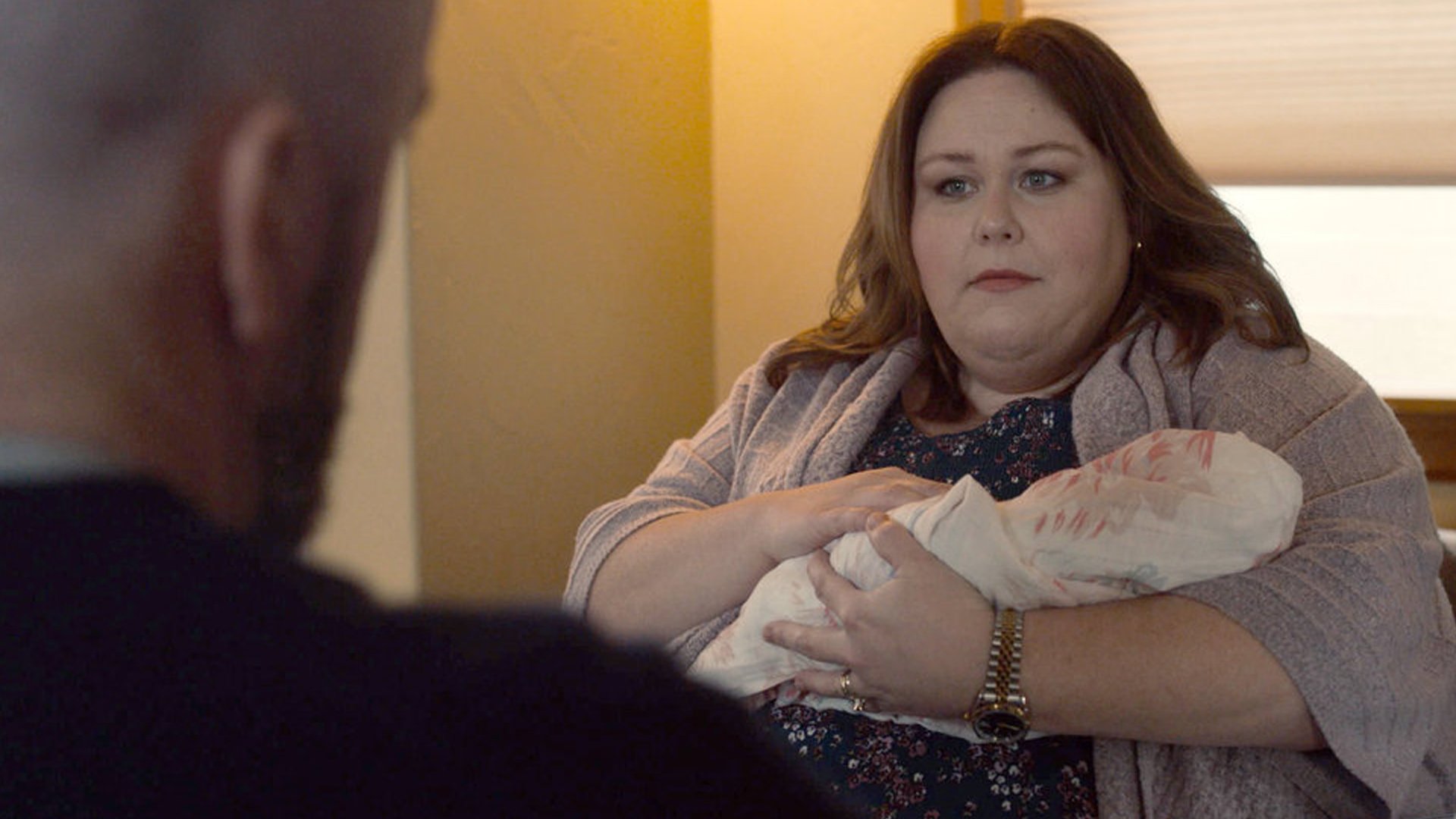 Kate and Toby started off strong in This Is Us Season 5. The couple went through a rough patch after baby Jack, who is blind, was born in the previous season. But Kate and Toby supported each other as they adopted their daughter, Hailey Rose.
That said, This Is Us has been hinting at trouble ahead. When Hailey Rose was born, Toby lost his job. He also became uncomfortable when Kevin (Justin Hartley) offered to help with finances in episode 10, "I've Got This." But even so, Kate promised she would go to Kevin if she ever needed money. The conversation happened without Toby in the room.
Meanwhile, Kate stepped up and got a job as an assistant music teacher in episode 12, "Both Things Can Be True." However, Toby told Madison (Caitlin Thompson) he was having a difficult time with their work situation. He also decided to keep his concerns from Kate. 
Kate and Toby will see new 'unexpected issues' in the next 'This Is Us' episode
Following This Is Us Season 5 Episode 12, co-executive producer K.J. Steinberg revealed there will be consequences for Toby's dishonesty. 
"He was talking about historically the trouble that arises in his marriage when he's not honest. And he chooses in that moment to bottle stuff up," Steinberg told Entertainment Weekly of Toby in the episode. "That's going to have a ripple effect… I'm not saying it's irrevocable, but certainly consequential."
Now, This Is Us fans have had some time to think about Kate and Toby's relationship. The next episode, "Brotherly Love," solely focused on Kevin and Randall's story. Meanwhile, the NBC drama took a month-long hiatus and will return on May 11. 
Regardless, the synopsis for This Is Us Season 5 Episode 14, "The Music and the Mirror," confirmed Toby and Kate will "face unexpected issues." 
Chris Sullivan opens up about Kate and Toby's future on 'This Is Us'
For now, This Is Us fans will have to wait and see whether Kate and Toby's new issues are truly unexpected. The NBC drama has been setting up challenges in recent episodes. But whatever happens next, Sullivan revealed Kate and Toby must reach a "whole new level of learning" as they raise Hailey and Jack together.
"If one child with a physical disability wasn't stressful enough, adopting a second child is only going to try them in ways that they weren't tried the first time," Sullivan told Fatherly in May 2021. "It seems to me to be exponential when a second child comes into the story. Some things are a lot easier. And then there's this whole new level of learning that has to happen."
So does Sullivan believe in Kate and Toby's ability to grow? The This Is Us actor played it coy. 
"I don't know, we'll see if Toby and Kate are capable of continuing to learn," he said. "This Is Us. Anything is possible."
This Is Us Season 5 airs Tuesday nights on NBC.