'This Is Us' Season 5: How Will Kevin and Randall's Fight Impact the Pearson Family?
This Is Us fans witnessed an explosive fight between Kevin (Justin Hartley) and Randall (Sterling K. Brown) during the fourth season finale. Now, viewers are uncertain how the two brothers can mend their relationship. But how will the rift between Kevin and Randall affect the rest of the Pearson family in This Is Us Season 5? There are plenty of layers to unfold when the NBC drama returns.
Kevin and Randall's fight in the 'This Is Us' Season 4 finale causes a rift in the Pearson family
Throughout the entirety of This Is Us, fans witnessed Randall and Kevin struggle to understand one another. Then when the brothers disagreed on Rebecca's (Mandy Moore) future after her mild cognitive impairment diagnosis, everything boiled over. 
In the second half of This Is Us Season 4, the Pearson matriarch wanted to spend the rest of her days with her family. Kevin agreed with Rebecca's decision. However, Randall begged his mother to take part in a medical trial, which took place miles away from everyone in St. Louis, Missouri. As a result, Rebecca changed her mind. 
When Rebecca revealed she actually wanted to do the trial, Kevin knew Randall influenced their mother's new decision. So Kevin confronted his brother. But as they argued, Randall and Kevin started taking low jabs at each other. For one, Randall told Kevin their father, Jack (Milo Ventimiglia), died ashamed of him. Then Kevin spewed out that Randall's adoption was worse than their Jack's death.
Susan Kelechi Watson hints Beth will keep in contact with Kevin after the fight with Randall
The This Is Us Season 4 fall finale previewed the rift between Kevin and Randall. In the episode — titled "So Long, Marianne" — Kevin and Kate (Chrissy Metz) celebrated their 40th birthday with Rebecca and Miguel (Jonn Huertas). However, Randall was notably absent, as he was no longer speaking with Kevin. 
Meanwhile, creator Dan Fogelman revealed Randall will be spending his birthday with his immediate family when This Is Us returns for season 5. 
"His 40th birthday, it's not him sitting on a couch in the fetal position and crying the entire time," Fogelman told Entertainment Weekly in March. "It's fair to say there's a longing and also an immediate family rallying around to kind of try and make it all work."
Now, it appears both Kevin and Randall will have family surrounding them after their argument. Then in an interview with TV Insider published in July 2020, Susan Kelechi Watson — who plays Beth — hinted her character may not takes sides. But she will likely remain supportive.
"I don't think [she] would," Watson said when asked whether Beth would cut Kevin out of her life. "This is one of those times she might go behind [Randall's] back. And try to figure it out."
She continued, "Guaranteed she'd have [Randall's] back but I don't think she would completely cut them off. It feels like she would try to be the person who keeps that connection open even as he's struggling with it. I think she would try to keep those lines of communication open as much as she could without being disrespectful to her and Randall's relationship."
Justin Hartley wonders how Randall would react if Kevin continued to talk to Beth and his daughters amid their fight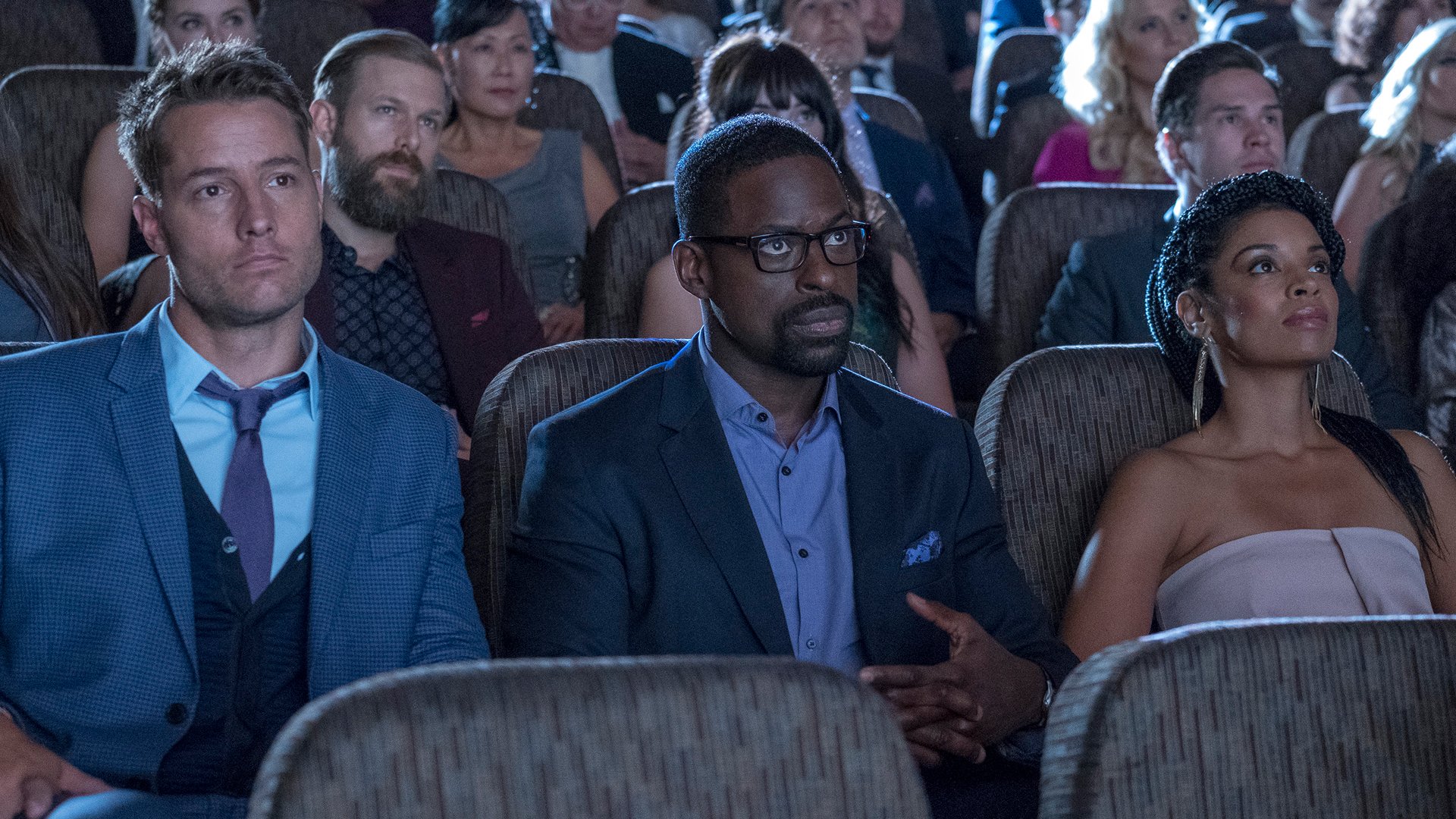 In a separate interview with TV Insider, Hartley seemed to echo Watson's remarks about Kevin's relationship with Randall's family in This Is Us Season 5. And despite the rift, they would probably continue to keep in contact. However, Hartley wondered what Randall's reaction would be. 
"If there's a rift between Randall and Kevin that's so deep that they're not talking to each other, Kevin doesn't seem like the kind of person that would just then say, 'Well, I'm not talking to my nieces and Beth, either,'" Hartley said. "He doesn't seem like that kind of a guy." 
He added, "So I'm wondering how that would affect Randall, knowing that his wife and children talk to him. It'd be fun to explore that relationship a little bit more."
Hartley also speculated Beth could be the key to revive Randall and Kevin's relationship. But for now, fans will just have to wait and see what happens when This Is Us comes back.
"Maybe she can help mend the broken fence there," he said.
Check out Showbiz Cheat Sheet on Facebook!