'This Is Us' Season 5: How Will Kevin and Madison React to Nicky's Arrival? Griffin Dunne Teases What's Coming Next
This Is Us fans were shocked the moment Uncle Nicky (Griffin Dunne) showed up on Kevin (Justin Hartley) and Madison's (Caitlin Thompson) doorstep in season 5. The trip was a major milestone for Nicky. But some viewers are worried the character might take a few steps back. So how will Nicky's trip impact his relationship with Kevin and Madison in This Is Us? Griffin Dunne recently teased what's coming next.
Uncle Nicky arrives at Kevin and Madison's house in 'This Is Us' Season 5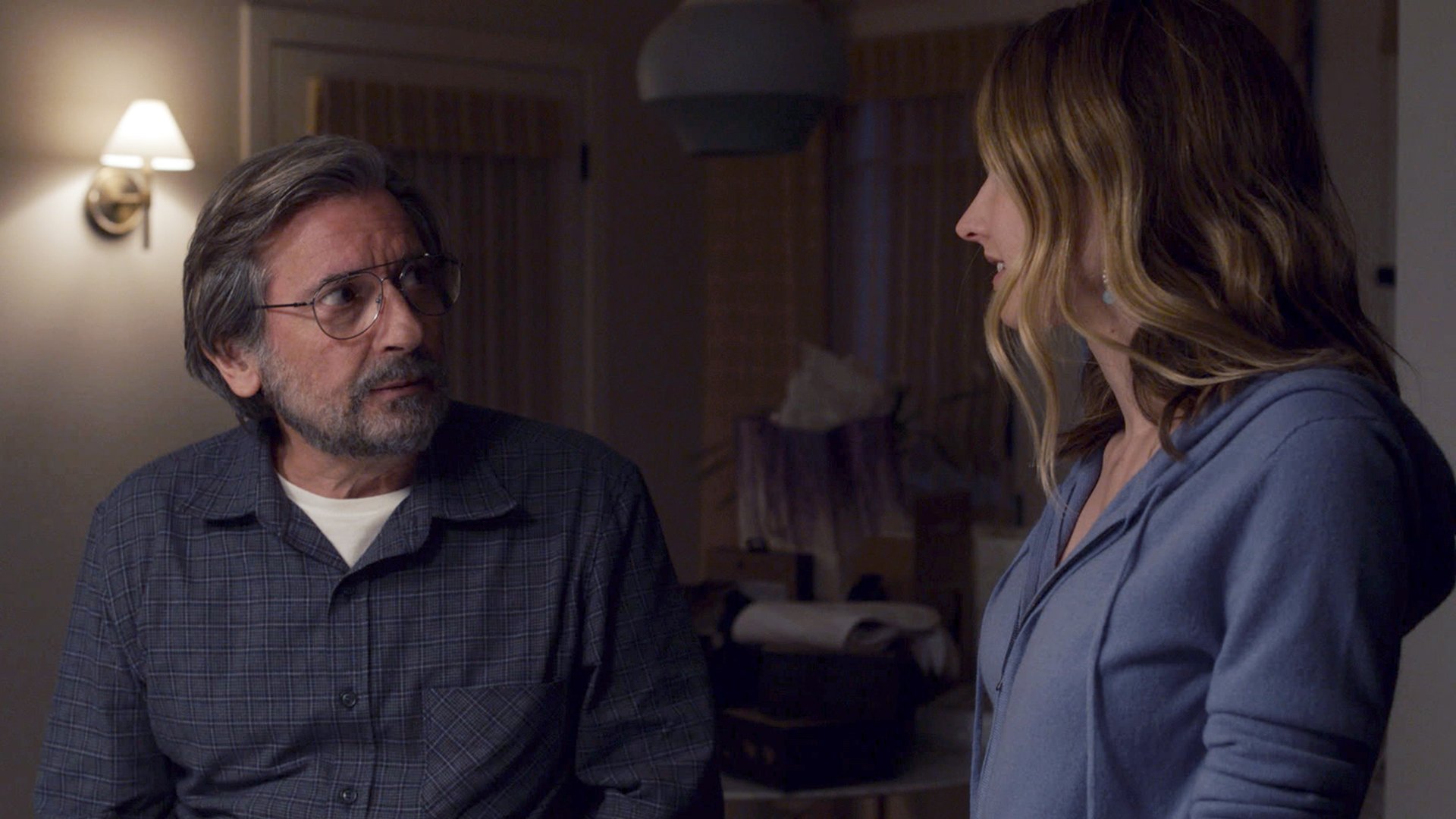 In This Is Us Season 5 Episode 11, viewers learned about Nicky's past and his journey to LA. The character always needed a little push, especially since he always talked himself out of exiting his comfort zone. Then when he received the invitation for Nicholas and Frances' baptism, Nicky was inspired to fly to California. But he didn't exactly tell Kevin and Madison.
"I'm sorry that I just showed up unannounced," Nicky said. "I recognize that it's kind of weird."
Both Kevin and Madison welcomed Nicky into their home and insisted the surprise was just fine. Meanwhile, Kevin got excited about introducing Nicky to his twins. But then seeds of doubt crept into Nicky's mind and he suddenly planned to leave. However, Cassidy (Jennifer Morrison) was able to calm him down.
Griffin Dunne hints Nicky might disrupt Madison and Kevin's peace in 'This Is Us' Season 5
Following This Is Us Season 5 Episode 11, Dunne teased what to expect from Nicky, Kevin, and Madison the next few episodes. The actor hinted that his character will "overstay his welcome." Dunne also teased what this entails, comparing his upcoming performance to his father.
"A guest can actually start to go bad after a while in the fridge. I think he's going to overstay his welcome. He's a difficult guy," Dunne told People of Nicky. "I channel my father a bit, I channel Frances McDormand. She's so good at being irritable and difficult on the screen."
The actor continued, "I remember my father coming to stay with me and my daughter, and because of his age and particular quirks, everything revolved around him in the time that he's staying. He has to have things just so, and I have a feeling Nicky's going to be a guy like that. His eccentricities will take center stage."
The 'This Is Us' Season 5 team teases Nicky's storyline in the next episode
Now, Dunne's comments may not be much of a surprise to some This Is Us fans. In a separate interview with People, director Ken Olin suggested that Nicky's arrival will disturb Kevin and Madison's "safe haven."
"You'll see that when Nicky arrives, Kevin's very safe haven with Madison is going to have some ripples there," Olin said.
Meanwhile, This Is Us story editor Laura Kenar teased "a lot of drama" when speaking with Entertainment Tonight. Kenar also hinted that Nicky will get to know Miguel (Jon Huertas) in the next This Is Us Season 5 episode. 
"Nicky is going to be very close with Kevin and Madison as they figure out wedding stuff," Kenar said. "As Kevin deals with career stuff, Nicky will be kind of… brought along for the journey of those two huge things happening in their lives."
The story editor continued, "Nicky and Miguel might have some interesting interactions coming up in the next episode. Nicky is definitely becoming part of the Pearson family, and there's a lot of drama in this family — and he's going to be along for the ride."
New episodes of This Is Us Season 5 return to NBC on April 6.