'This Is Us' Season 5: Kevin and Randall's Feud Is Over and There's Still Work to Be Done
It's official — This Is Us Season 5 finally called off the feud between Kevin (Justin Hartley) and Randall (Sterling K. Brown). In the all-new episode on April 13, the Pearson brothers came together to have an important conversation. But even so, there's still work to be done. So here's what the This Is Us team said about Kevin and Randall's relationship moving forward.
What did Kevin and Randall Pearson say in 'This Is Us' Season 5 Episode 13?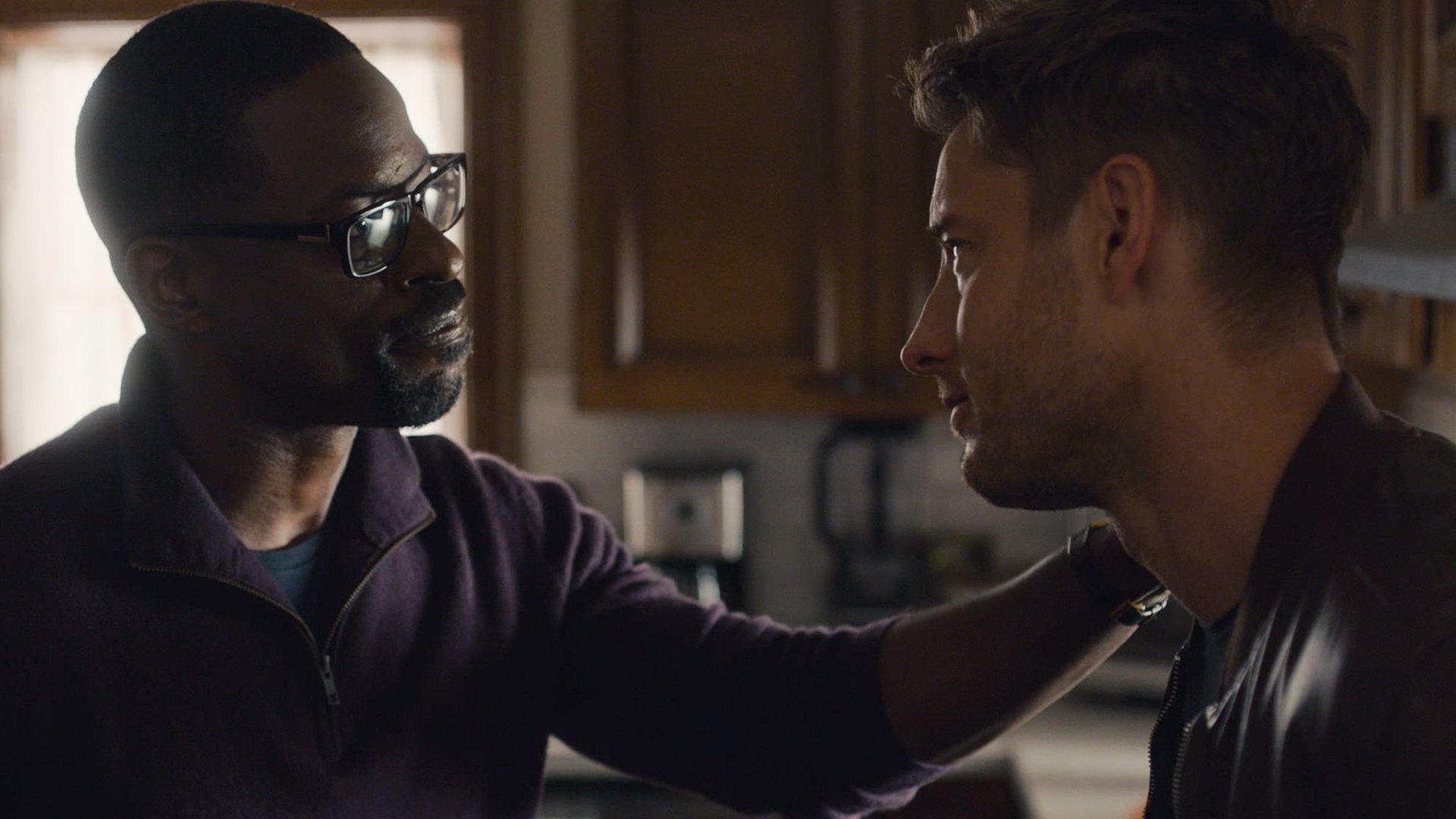 In This Is Us Season 5 Episode 13, titled "Brotherly Love," Randall and Kevin forgave each other after discussing their history. They also came face-to-face with some ugly truths, which will ultimately allow the Pearson brothers to truly move forward.
At the start of their conversation, Kevin failed to recognize his "racial blind spots" that deeply affected Randall. But when Randall touched on his brother's past microaggressions and opened up about his complicated feelings toward his adoption, Kevin was able to take some responsibility. He said:
You're not just my smart, successful brother, Randall. You're my Black, smart, successful brother. And I think maybe I did resent that. Maybe I thought you getting special treatment was mixed up with you being Black, and I wanted to take you down a notch. I overlooked things that I shouldn't have. I took shots at you that I shouldn't have taken, and I was more jealous of you than I should have been.
'This Is Us' Season 5 team hints what's next for Kevin and Randall in the finale
While This Is Us Season 5 Episode 13 allowed Kevin and Randall to achieve a deeper understanding, one conversation doesn't fix everything. Following the new episode on April 13, writer Jon Dorsey pointed out that Kevin will have more work to do to truly "hear" Randall.
"I think he's learned but it's going to be little steps," Dorsey told People of Kevin. "I don't know if he will ever fully understand what it's like to be Randall. I think he's certainly learning to not just listen, but hear his brother."
Dorsey also suggested that Kevin and Randall will continue to have deep discussions about race. However, it will probably play out off-screen in "conversations and phone calls." That said, director Kay Oyegun hinted that the impact of Kevin and Randall's discussions will be highlighted in the This Is Us Season 5 finale.
"I'll say this: After reading the finale, he does put in some work, honey!" Oyegun told Entertainment Weekly. "Fully seeing his brother as complete and Randall fully seeing Kevin as complete, they're able to love each other better. And I think for the purposes of our show, that is the work that we're going to continue to see them put in."
'This Is Us' Season 5 returns with new episodes in May 2021
Whatever happens between Kevin and Randall, it looks like This Is Us fans will have to hold on a few weeks to find out what's next. According to NBC, season 5 episode 14 does not return until Tuesday, May 11. This means viewers must wait four weeks for the next new episode.
Meanwhile, This Is Us Season 5 has three episodes left following episode 13. So get ready. The end is coming, which means we're in for an emotional ride.