'This Is Us' Season 5: Mandy Moore Reveals the Rebecca Storyline Writers Are 'Anxious to Explore'
For years, This Is Us fans have been begging the NBC drama to explore Rebecca (Mandy Moore) and Miguel's (Jon Huertas) backstory — and now, we know season 5 will deliver.
When This Is Us wrapped its fourth season finale, creator Dan Fogelman confirmed viewers will learn more about Rebecca and Miguel's relationship as the series takes a deep dive into the Pearson matriarch's life. But recently, Moore revealed the storyline is something the writers are "anxious to explore.' Here's why.
What will happen to Rebecca Pearson in 'This Is Us' Season 5?
In This Is Us Season 4, Rebecca was diagnosed with mild cognitive impairment. At first, Rebecca wanted to live out the rest of her days enjoying time with her family. However, Randall (Sterling K. Brown) pressured his mother into doing a clinical trial in St. Louis, Missouri. 
Now, when This Is Us returns for season 5, Rebecca is expected to move to St. Louis with Miguel. Then when speaking with The Hollywood Reporter in March 2020, Fogelman explained where the character is headed next. 
"It's obviously a challenging chapter for Rebecca moving forward," Fogelman said at the time. "We have a big storyline planned for Mandy in the next upcoming season in present-day as an older woman and also her past timelines.
The creator added, "That will include a deeper look into Rebecca and Miguel's relationship throughout the decades."
Mandy Moore explains why the 'This Is Us' writers are anxious to explore Rebecca and Miguel's backstory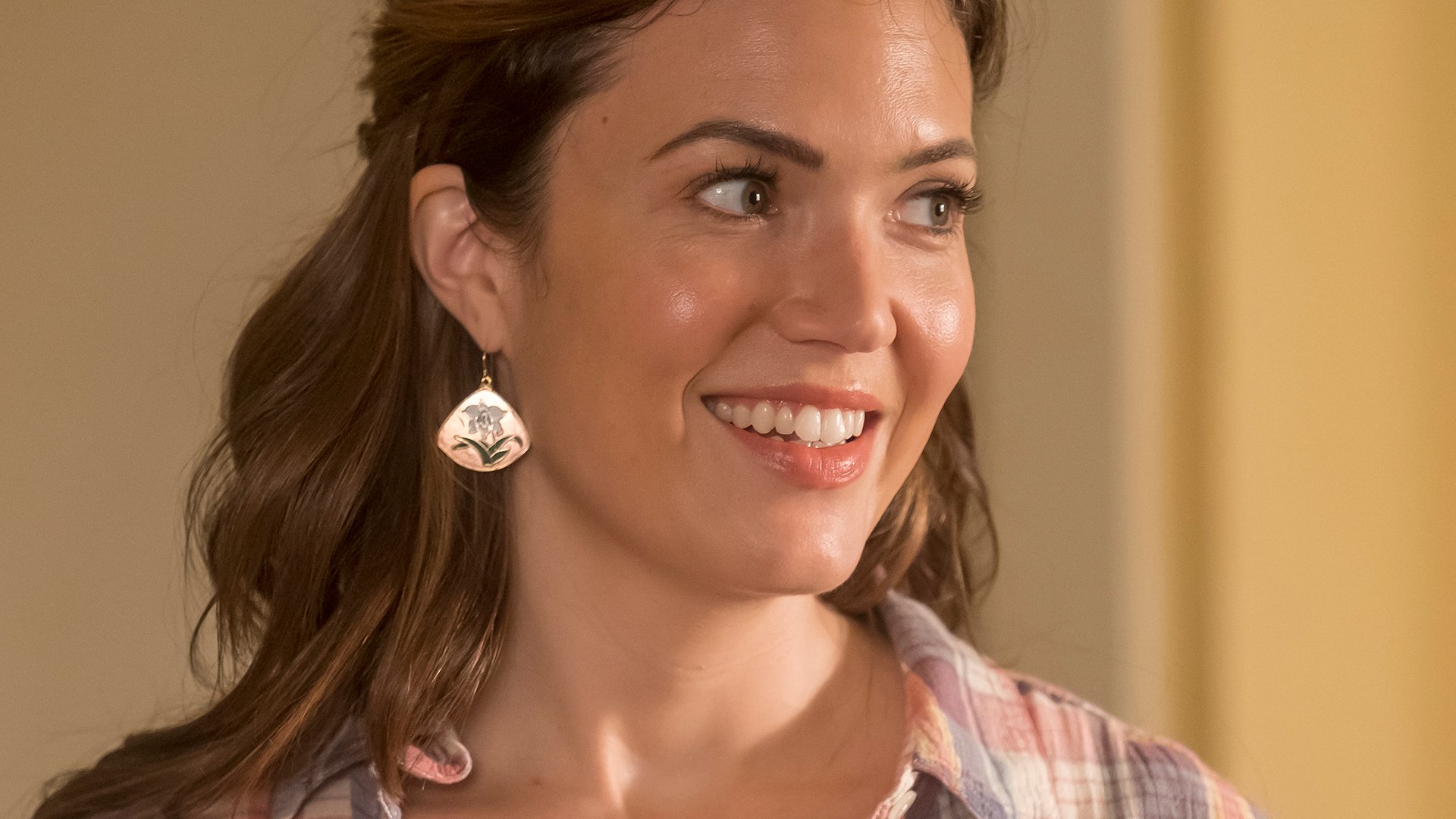 With Rebecca and Miguel's backstory confirmed for This Is Us Season 5, fans are growing curious about how the relationship will play out on-screen. Then in an interview with TV Insider published in July 2020, Moore noted the writers are worried about the comparisons to Rebecca's relationship with Jack (Milo Ventimiglia).
"We've been talking about it for so many years and I feel like this is finally the season," Moore said of Miguel and Rebecca's backstory. "I know that that's something that the writers are anxious to explore. And I feel like that will be one of the greatest tricks of the show, is getting people to get on board with Rebecca and Miguel. I know it's always going to be 'Jack and Rebecca.'"
That said, Moore is ready to embrace the relationship. And hopefully, viewers are, too. "They deserve a new lease on life together," she said. "I'm excited to see how they're going to bring us together."
When will 'This Is Us' Season 5 return?
For now, This Is Us fans will have to wait and see when the series returns to NBC. The network recently revealed the show will be part of the Fall 2020 lineup. However, it seems the This Is Us team isn't sure when production will begin due to the coronavirus (COVID-19) pandemic. 
On July 6, Moore jumped on a call with the Today Show and confirmed she doesn't know when This Is Us Season 5 will begin filming. 
"I'm not sure. I've heard conflicting reports. I don't think there's any official word," Moore said. "We would normally, historically, go back to work this week. Right after the Fourth of July is when we typically go back."
She continued, "I know the writers have convened sort of a virtual writers' room — probably two months ago. So once we get the all-clear from the local government here in LA that it's safe to go back, we'll be ready to go. So I'm hoping that's sooner rather than later. All of us have been on Zooms as a cast together. And everyone is super anxious to get back to work."
Check out Showbiz Cheat Sheet on Facebook!