'This Is Us' Season 5: Milo Ventimiglia Says the Finale Cliffhanger Might 'Upset' Fans
Milo Ventimiglia teases the 'This Is Us' Season 5 finale cliffhanger, and it's cause for concern. Here's what he said about the new May 25 episode and what to expect from next season.
Nobody does a finale quite like the This Is Us team, and it looks like the season 5 kicker will be no exception. Milo Ventimiglia, who plays Jack Pearson, recently teased the new episode on May 25. And according to the actor, the This Is Us Season 5 finale will probably upset some fans — here's why and what's coming up next.
[Spoiler alert: This article contains spoilers from 'This Is Us' Season 5 Episode 16.]
A brief recap of 'This Is Us' Season 5 Episode 15
This Is Us Season 5 Episode 15, "Jerry 2.0," gave fans a much-needed update on the Pearson family ahead of the wedding. Madison (Caitlin Thompson) and Kevin (Justin Hartley) had their respective bachelorette and bachelor parties. But by the end of the episode, the bride and groom appeared to re-evaluate their relationship.
Meanwhile, Toby (Chris Sullivan) decided to pursue a job in San Francisco without Kate (Chrissy Metz). Then Beth (Susan Kelechi Watson), who's been juggling the loss of her dance studio, told Rebecca (Mandy Moore) she had a new opportunity with a dance academy. Beth also suggested that Rebecca should talk to Randall (Sterling K. Brown) about his visit to New Orleans.
Milo Ventimiglia teases the 'This Is Us' Season 5 finale cliffhanger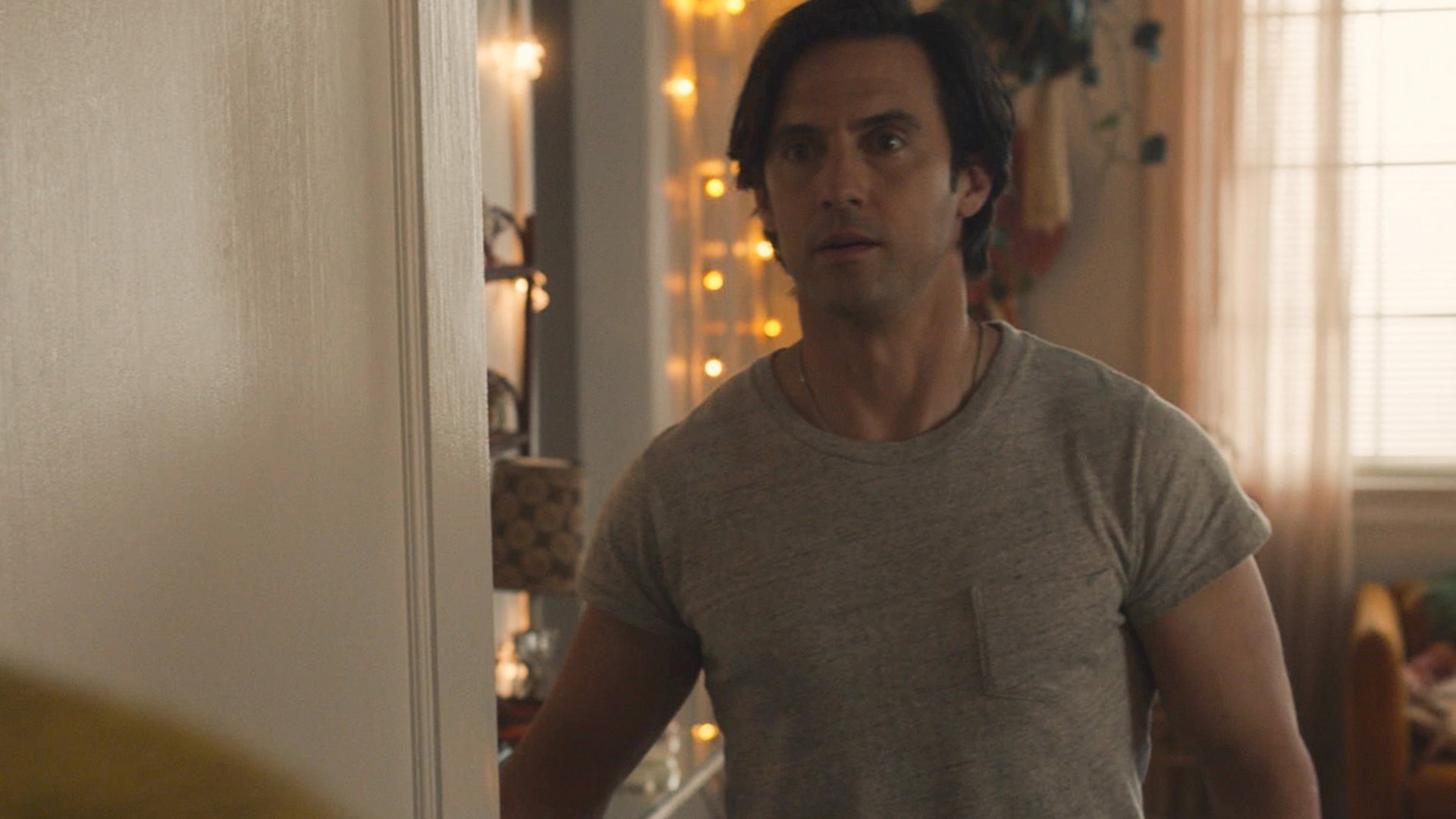 For now, This Is Us fans will have to watch how the Pearsons' journey ends in the season 5 finale on Tuesday, May 25. But whatever happens next, it seems the last episode of the season will leave fans hanging. 
In May 2021, Ventimiglia stopped by CBS' The Talk and revealed the This Is Us Season 5 finale "absolutely" ends on a cliffhanger. The actor said:
It's one of those episodes that definitely, I feel like people are going to be upset. But in an "oh no they didn't" kind of way. Like, "Did they just do that? Oh, man. And I got to wait how long now until that gets… oh, man. What jerks." But I think it's one of those types of moments for the finale.
Then when speaking with Extra, the This Is Us star warned fans that "there will be tears shed." 
Ventimiglia said, "It's one of those big shocker moments of like, 'Oh wow, they did that.'"
When will 'This Is Us' Season 6 be released on NBC?
While the This Is Us Season 5 might end in a major cliffhanger, fans can still look forward to questions answered in season 6. The NBC drama confirmed the sixth season will be the last chapter in the Pearsons' story. The network also revealed This Is Us Season 6 will return in 2022.
"This Is Us will be airing midseason for the first time in its remarkable run," NBCUniversal's Chairman of Entertainment Networks, Frances Berwick, per Deadline. "What we wanted to do is honor the fans and get them as close to an uninterrupted run as we could, which is only possible in midseason."
Meanwhile, it seems unlikely the This Is Us series finale will end on a cliffhanger. Executive producer Isaac Aptaker told Entertainment Weekly:
Dan [Fogelman, the show's creator] came in that first season's writers' room, and we landed on such a plan and a bird's-eye-view map for this family and this story. … We never wanted it to veer into too overwrought or too sensational. So it felt like we had a really, really great plan that was six years of story for this family. Ending a show on creative terms is so, so rare.
This Is Us Season 5 Episode 16 airs Tuesday, May 25, at 10 p.m. ET.