'This Is Us' Season 5: Milo Ventimiglia Teases New Jack and Rebecca Storyline
This Is Us Season 5 hasn't spent a lot of time on Jack (Milo Ventimiglia) and Rebecca's (Mandy Moore) relationship, but it looks like a new storyline is coming soon. In a recent interview, Ventimiglia shared what to expect next, and it involves a returning character. So here's what we know about the upcoming This Is Us episode.
'This Is Us' Season 5 touches on Jack and Rebecca's financial situation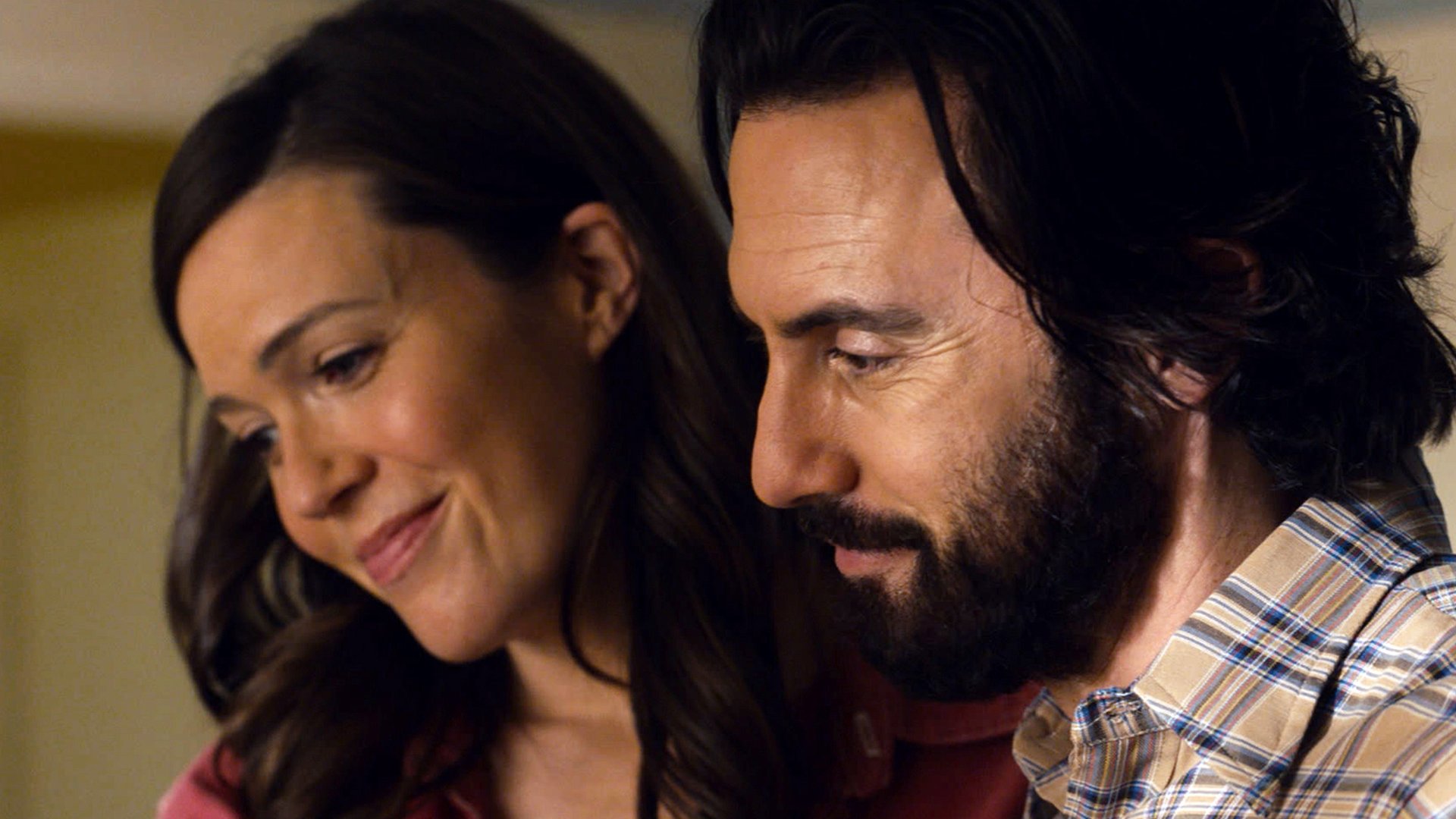 In This Is Us Season 5 Episode 10, titled "I've Got This," Jack left Rebecca for the evening. The construction foreman went to a business dinner and hoped to score a promotion at work. 
At the start of the dinner, Jack was clearly uncomfortable with the situation. Then when Miguel (Jon Huertas) invited Jack to tell a story, Jack began to warm up. But even so, one of the colleagues made a backhanded compliment. 
"Who knew Pearson had a personality? Until tonight, we thought you were all facial hair and flannels," the colleague said.
Meanwhile, the workers decided to play "credit card roulette," and Jack had to pay $230 for the whole table. Later, Rebecca expressed her frustration, noting that they really needed the money. Then Jack shared why he was so uncomfortable at the dinner.
"I was so out of place." Jack said. "I was sweating in my jacket, I thought I was gonna puke. But if these guys only see me as a foreman, I'm never gonna be anything else to them."
Milo Ventimiglia hints Jack and Rebecca's father will reunite in a new 'This Is Us' Season 5 episode
At the end of the This Is Us Season 5 episode, Rebecca told Jack she was going to take over their finances. Many viewers noticed Rebecca's storyline paralleled with Kate (Chrissy Metz) and Toby's (Chris Sullivan) in the present day. Toby just lost his job, and Kate decided to step up to provide for her family.
Meanwhile, some This Is Us fans pointed out that Jack's actions at the dinner reflected his past with Rebecca's father, Dave Malone (Tim Matheson). As you may remember, Dave didn't approve of Jack in previous episodes. In the fourth season, Dave judged Jack because of his financial and social status. He also told Jack he wasn't good enough for Rebecca. 
Now, it seems Jack will face Rebecca's father once more. In an interview with Us Weekly, Ventimiglia revealed that Jack's relationship with Rebecca's dad will be revisited "very soon." The actor also confirmed Matheson's return as Dave in an upcoming episode of This Is Us Season 5. 
"Tim Matheson will be coming back, popping in," Ventimiglia said. "Can't say for how long. But we do see him pop up. That very storyline does come up between him and Jack."
The actor continued, "I know that's always been something that Jack struggles with. He never is one to put his own shortcomings onto anybody else or the things that he really struggles with. Jack does try to give his best, but sometimes his best — in his mind — doesn't measure up. So we're going to be addressing that."
[Spoiler alert: Spoilers from This Is Us Season 5 Episode 12.]
Jack plans to propose to Rebecca in the next new episode of 'This Is Us' Season 5
In the next all-new episode of This Is Us Season 5, the NBC drama will revisit Jack and Miguel's friendship. Of course, many viewers are hoping this means Rebecca and Miguel's backstory will also be explored. But whatever happens in episode 12 on April 6, a new clip published by E! News teased the arrival of Rebecca's father.
In the This Is Us Season 5 Episode 12 promo, Miguel helped Jack with his proposal to Rebecca, which was a recreation of the couple's first date. Then Miguel asked Jack whether he ever contacted Dave. 
"Never called me back," Jack said. "I finally spelled it out to his secretary this morning. 'Hey Darcy. It's Jack Pearson calling again. Could you please let Mr. Malone know the guy he hates is planning on asking his daughter to marry him tonight and just wants his blessing?' He never called me back."
For now, fans must wait and see how Jack's relationship with Rebecca's father changes in the next This Is Us Season 5 episode. But clearly, things haven't exactly progressed since the fourth season. So stay tuned. This one's going to be quite the ride.
New episodes of This Is Us Season 5 return to NBC on April 6.