'This Is Us' Season 5 Next Episode Features an 'Unexpected Guest' and Fans Are Already Crying
The next episode of 'This Is Us' brings the tears with the 'unexpected guest' that visits the Pearson family. Fans are hoping for forgiveness and reconciliation.
When the next episode of This Is Us returns, Kevin (Justin Hartley) and Madison (Caitlin Thompson) have an "unexpected guest" arrive. Many fans suspected that Madison's mother or grandmother came to visit the twins. However, the new promo trailer for This Is Us Season 5, Episode 11, revealed who the guest was, and fans are crying.
'This Is Us' Season 5 Kevin and Madison quick recap
In This Is Us Season 5, Episode 10, Kevin and Madison hosted Kate (Chrissy Metz) and Toby (Chris Sullivan) for dinner. Although the two couples finally brought their new babies together, the dinner did not go as planned. Toby found out that he was passed over for yet another job.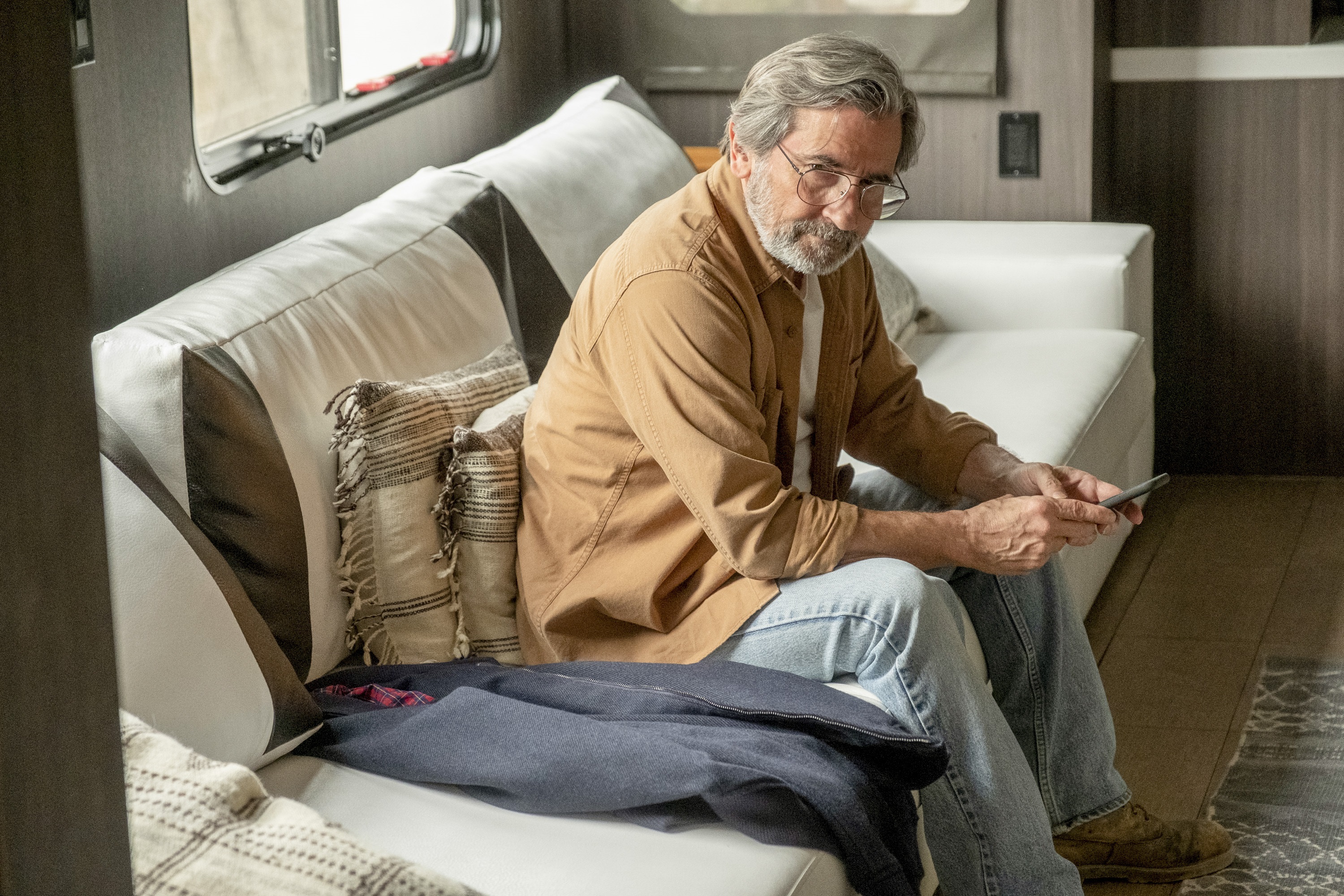 Kate and Toby worried about money, while Kevin flaunted his rich lifestyle in front of his struggling brother-in-law. Kevin ordered an expensive array of sushi for dinner while their nanny watched the children. Things became very tense when Toby accused Kate of telling her brother about Toby's job loss. 
By the end of the episode, Kevin, Toby, and Kate all apologized and reconciled. That's when there was an unexpected knock on the door.
'This Is Us' next episode features Uncle Nicky
When This Is Us returns on March 23, Uncle Nicky is the "unexpected guest" that visits Kevin and Madison. He's back, and according to This Is Us writers, he had the COVID-19 vaccine. 
"You'll find out that he's gotten both doses of the vaccine so that he is safe to travel," writer Casey Johnson told People. "We really are trying to mirror the experience that everyone is going through."
Viewers will also find out about the journey Nicky had to make to get to Madison and Kevin's doorstep. In the promo for next week, fans noticed Cassidy is also back. However, all we know is that she drives Nicky somewhere — maybe to get the vaccine or to get to the airport.
'This Is Us' fans are crying already about the next episode
When This Is Us revealed that Nicky arrives in the next episode, fans said the crying began.
"I just finished the episode, and the waterworks started happening at this moment," one viewer wrote on Reddit. "I really enjoyed the episode this week around."
Other fans feel that This Is Us chose the perfect time to add Nicky back into Kevin's life. Randall (Sterling K. Brown) and Kevin still need to work through their reconciliation.
"Nicky is going to be a great example of forgiveness and self-forgiveness," another Redditor wrote. "It would be great for him to somehow find peace with Jack."
Fans are hoping that the brotherly relationships come full circle with forgiveness between Kevin and Randall and Nicky and Jack on the next episode of This Is Us.