'This Is Us': Dan Fogelman Gives a Much-Needed Update on the Season 5 Premiere
The This Is Us Season 5 premiere is coming, and everyone knows this one's going to be big. The fourth season finale answered a few burning questions about the Pearson family. But it also left fans wondering what's next. Now, as viewers patiently wait for the new season to air on NBC, creator Dan Fogelman has a few This Is Us updates to share. 
What happened in the 'This Is Us' Season 4 finale?
The This Is Us Season 4 finale challenged the Pearson family in a number of new ways. Ahead of the episode, Randall (Sterling K. Brown) convinced Rebecca (Mandy Moore) to do an Alzheimer's clinical trial, despite her previous wishes. So when Kevin (Justin Hartley) heard about Rebecca's change of heart in the finale, he confronted Randall. Then the two brothers got into a fight that covered 40 years of frustration and resentment. 
Meanwhile, Kevin and Randall dealt with their own separate issues. Randall struggled with his mental health throughout the season. Kevin also learned he got Kate's (Chrissy Metz) best friend, Madison (Caitlin Thompson), pregnant with twins. Then Kate and Toby (Chris Sullivan) decided they wanted to give baby Jack another sibling and adopt. 
Dan Fogelman reveals what will be answered in the 'This Is Us' Season 5 premiere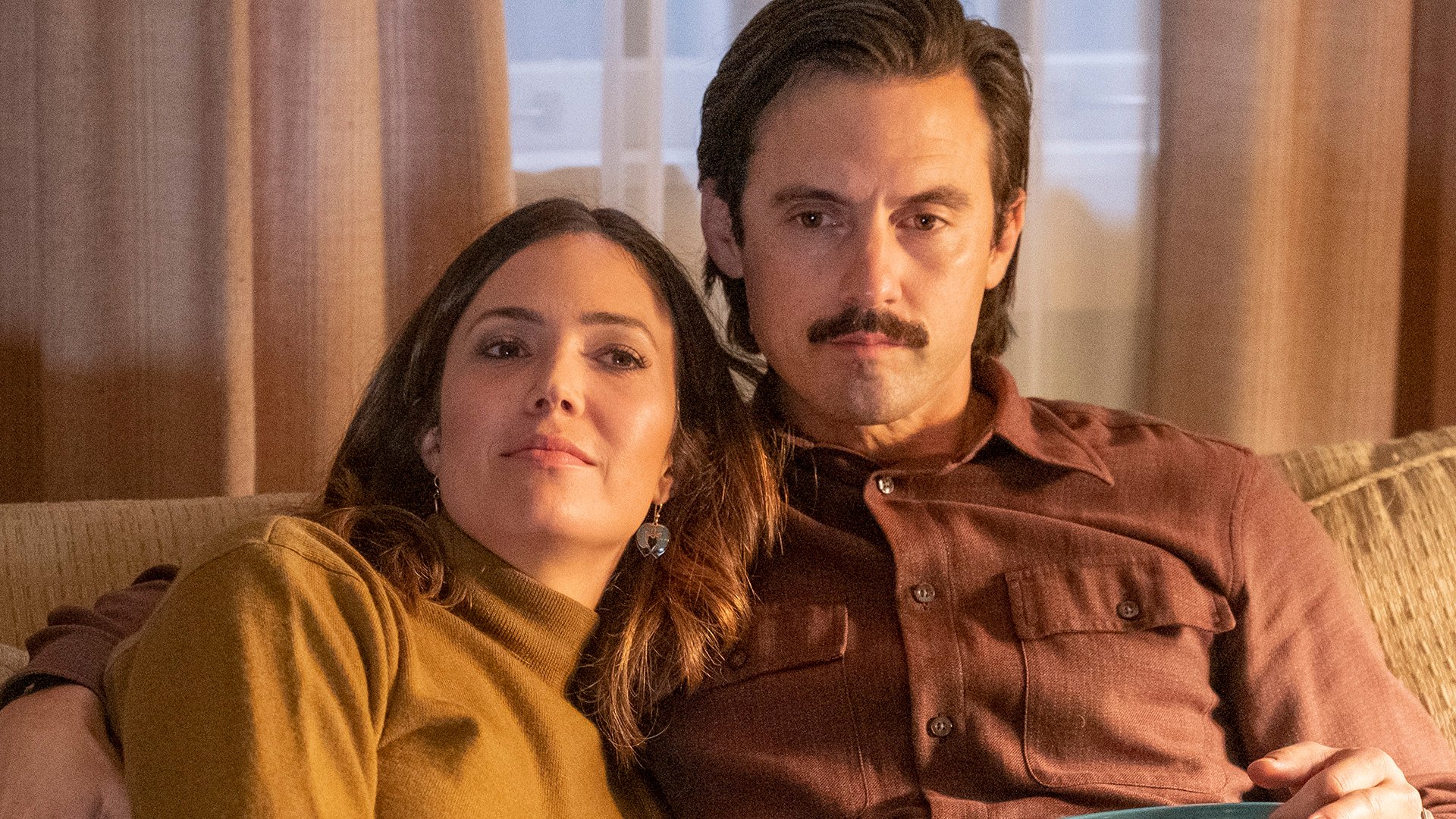 The Pearson family will be dealing with a lot of drama when This Is Us returns with the season 5 premiere. But it looks like we're getting answers soon. In a recent interview with TV Insider, Fogelman revealed the present-day storyline will begin a few months after the finale. And as we saw in the fall finale, Randall and Kevin aren't speaking by the Big Three's 40th birthday. That said, the family won't be taking sides, and it's likely the brothers will make amends after some time.
"This isn't the type of fight that you clap your hands and say, 'Well, that was a weird one' and come back from it immediately," Fogelman said. "It will take a lot to recover."
Meanwhile, the This Is Us creator revealed the This Is Us Season 5 premiere will show Kate's reaction to Kevin and Madison's big news. Viewers will also find out what happened to Rebecca's clinical trial. Then Fogelman promised a flashback to the day before Kate, Kevin, and Randall were born. 
What to expect from the rest of 'This Is Us' Season 5
As for the rest of This Is Us Season 5, Fogelman hinted something "big" and "pivotal" was coming. He also shared the Pearson family story will delve deeper into a number of arcs leftover from the fourth season finale. Still speaking with TV Insider, he noted "there's a lot coming" now that Kate and Toby have decided to adopt. Toby will also receive his own arc. 
Later, Fogelman touched on Kevin and Madison's "random pregnancy," pointing out it won't be a traditional relationship, as it wasn't "born out of infatuation and passion." Season 5 will also continue to explore Randall's mental health, and Pamela Adlon set to return as the councilman's therapist. 
"He's started exploring issues with his mother and his family, a place where he's never really allowed himself to go before," Fogelman said.
Meanwhile, in a previous interview with The Hollywood Reporter, Fogelman revealed Rebecca and Miguel's (Jon Huertas) relationship will finally be explored in season 5. 
"We have a big storyline planned for Mandy in the next upcoming season in present-day as an older woman and also her past timelines," he said. "That will include a deeper look into Rebecca and Miguel's relationship throughout the decades."
But overall, it's clear This Is Us Season 5 is going to be extraordinary. So stay tuned. New episodes begin on Tuesday, Oct. 27.
Check out Showbiz Cheat Sheet on Facebook!