'This Is Us' Season 5: What Happened to Randall's Birth Mom? The Writers Hint How Laurel's Story Will Unfold
Is Randall Pearson's (Sterling K. Brown) birth mom still alive on 'This Is Us' Season 5? The premiere hinted what to expect from Laurel.
[Spoiler alert: This Is Us Season 5.] The final moments of the This Is Us Season 5 premiere shocked fans when Randall's (Sterling K. Brown) birth mom, Laurel (Jennifer C. Holmes), gasped a breath of air in an emotional flashback. The character was previously presumed dead. But it was clear Randall's biological mother was very much alive. So what's next for Laurel and Randall as This Is Us Season 5 continues? The writers recently teased what to expect moving forward, and even debunked one popular theory.
Randall's biological mother, Laurel, could be alive after the 'This Is Us' Season 5 premiere
Before the This Is Us Season 5 premiere, viewers thought Laurel died during childbirth. After she passed away, young William (Jermel Nakia) brought baby Randall to the fire station. Thus, beginning Randall's first chapter with the Pearson family. However, the season opener revealed what William would've seen if he stayed with the paramedics a little longer.
In the This Is Us Season 5 premiere flashback, William was in tears as the paramedics called for Laurel's time of death. They also mentioned calling the police and child services. Then William walked away with baby Randall. But suddenly, one paramedic got a pulse on Laurel. She gasped.
So much for no surprises this year.
The mystery behind Randall's birth mom will be answered during 'This Is Us' Season 5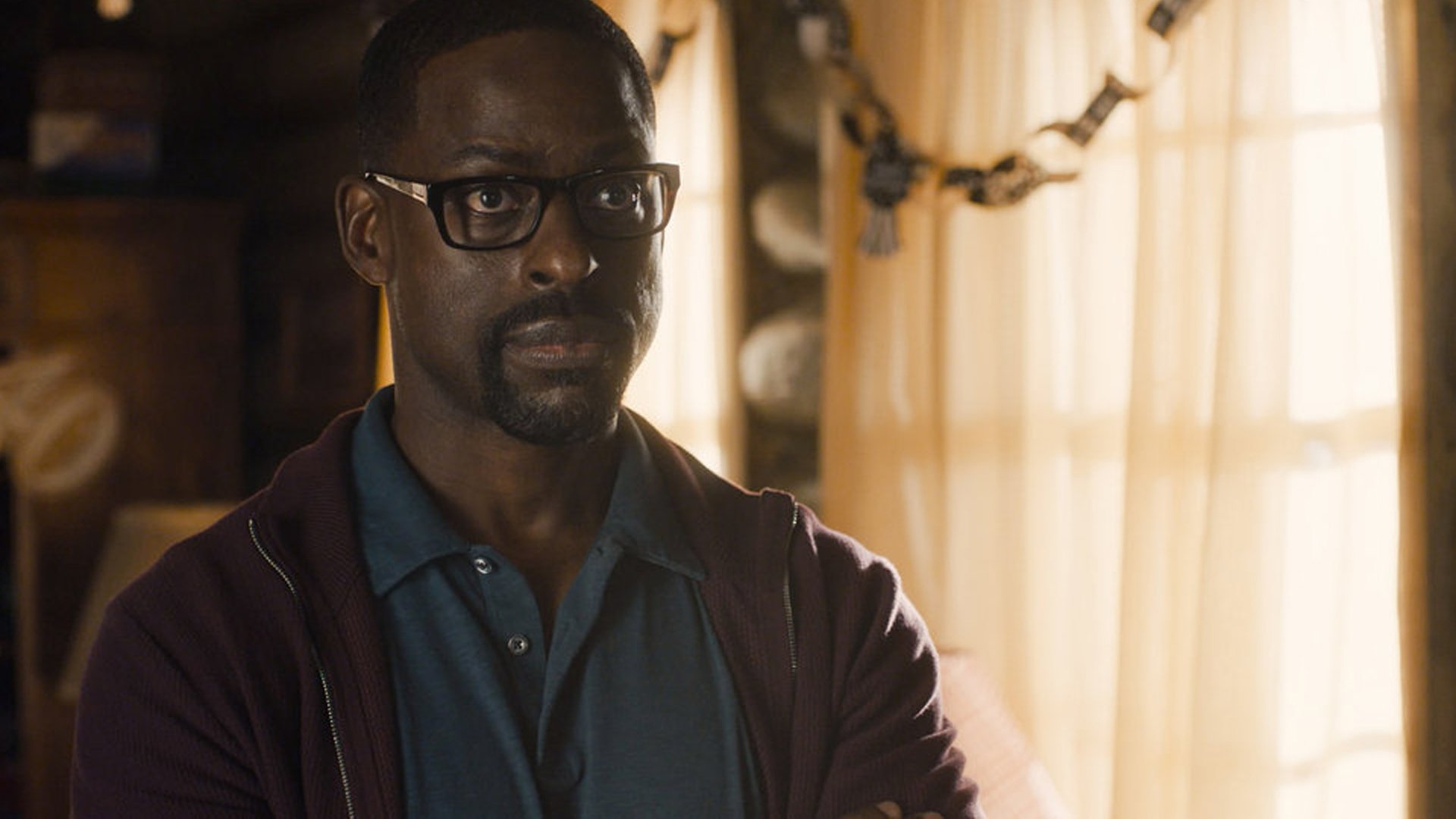 Now that the This Is Us Season 5 premiere has confirmed Randall's birth mom is alive, we've got some questions. As of this write-up, fans don't know whether Laurel is still alive in the present-day. But if she is, where has she been all this time? 
Of course, viewers are already invested in the new storyline for the long haul. However, creator Dan Fogelman already confirmed the mystery behind Randall's biological mother will be answered sooner than later. "We're not going to kind of drag out a mystery like that one over multiple seasons, or anything," Fogelman told TV Guide on Oct. 27. "So there's a pretty quick answer, and I think it will be found to be elegantly done."
He also shared This Is Us will go beyond Laurel's whereabouts and delve into a fully fleshed-out character. "There's definitely answers as to, 'Is she still alive in the present day?' And definitely answers as to kind of what happened after this from before," Fogelman said. "Honestly, who was this woman well before this moment, well before she met William. Where is she from?"
Dan Fogelman reveals why Laurel's story is important to Randall's 'This Is Us' Season 5 arc
Following the This Is Us Season 5 premiere, viewers came up with multiple theories about Laurel's identity. At the end of the episode, present-day Randall told his therapist, Dr. Leigh (Pamela Adlon), he wanted to seek out a Black therapist. Then some fans thought Randall's new therapist might be Randall's biological mom.
Nevertheless, the This Is Us writers already debunked the theory on Twitter. "She is not going to end up as Randall's therapist," the account tweeted. 
That said, it seems the exploration of Laurel's life will push Randall's storyline forward. In the above interview with TV Guide, Fogelman revealed Laurel's backstory will be a "big part" of Randall's arc in season 5. Then when speaking with Entertainment Weekly, the creator explained exactly what Laurel's role will be in the new season.
"For a character who is constantly searching and constantly grappling with his identity, this is the last card that needs to be unfolded for [Randall]," Fogelman said. "And it's not just about: Is she alive in the present day, or will he interact with her? It's more about: Will Randall get to learn her story? And if he does, what will that do for him?"
Check out Showbiz Cheat Sheet on Facebook!