'This Is Us' Season 5: When Will Rebecca Go to St. Louis? Dan Fogelman Teases the Character's Future
[Spoiler alert: The This Is Us Season 5 premiere.] This Is Us fans were relieved when Rebecca's (Mandy Moore) clinical trial was postponed at the start of season 5. In the fourth season finale, the Pearson matriarch revealed she was headed to St. Louis, Missouri, after being pushed by Randall (Sterling K. Brown). But now, she's spending some time with Miguel (Jon Huertas) at the family cabin. That said, creator Dan Fogelman recently hinted Rebecca could still go to St. Louis on This Is Us. Here's what we know so far.
What's wrong with Rebecca Pearson on 'This Is Us'?
In This Is Us Season 4, Rebecca was officially diagnosed with mild cognitive impairment, which is likely due to Alzheimer's disease. Rebecca also made it clear she wanted to spend the rest of her good days with her family. However, Randall, who couldn't handle the loss of another parent, convinced her to partake in an Alzheimer's clinical trial.
Nevertheless, the This Is Us Season 5 premiere revealed Rebecca did not go to St. Louis. At the start of the episode, Randall suggested the trial was postponed due to the coronavirus (COVID-19) pandemic.
"Well, the clinical trial is officially postponed. After all that," Randall told Beth (Susan Kelechi Watson) in the premiere. "Thank god mom and Miguel went to the cabin before St. Louis. She says she's comfortable. She'll ride it out there."
Will Rebecca go to St. Louis for the Alzheimer's clinical trial in 'This Is Us' Season 5?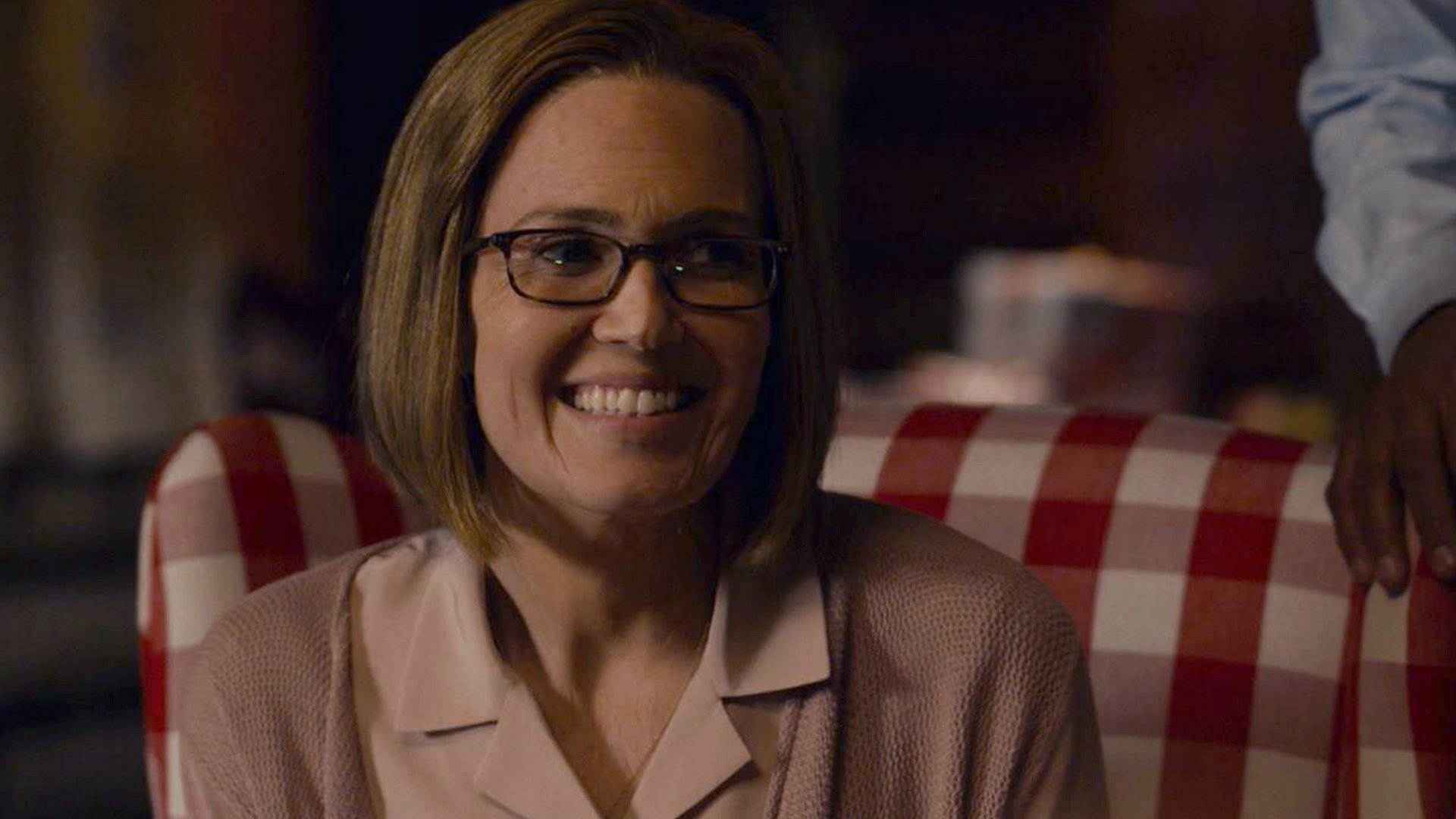 According to Glamour after the This Is Us Season 5 premiere, Fogelman revealed Rebecca could've gone to St. Louis if not for the pandemic. But ultimately, the plan for the character remains the same. He said: 
It was one of the things we'd talked about doing, but that's obviously really tricky right now. [In everyday life] health plans are being either postponed or being irreparably changed by the pandemic. So what we've tried to do in almost every storyline on the show is stick to our plan and our road maps of where the character's arcs are going while still accommodating for these world events.
The creator also shared Rebecca has a "long journey ahead," and it's still possible she'll go to the midwest in This Is Us Season 6. "Sterling is from the area. So we thought there might be an opportunity there," Fogelman said. "But that's one that had to kind of go by the wayside."
Then when speaking with People, Fogelman echoed his remarks about season 6 while hinting at the importance of Rebecca's location during season 5. "On a functional level, yes, it's possible for Rebecca and Miguel to be in St. Louis for part of our season next year," he said. "In this case, they are still separated from the family in a slightly different way by quarantining at the cabin."
'This Is Us' Season 5 will highlight Rebecca and Miguel's love story
Whether or not Rebecca goes to St. Louis for the clinical trial, Fogelman has confirmed another storyline for the Pearson matriarch. In the above interview with People, the creator shared the back half of This Is Us Season 5 will finally explore Rebecca and Miguel's relationship after Jack's (Milo Ventimiglia) death. That said, it's likely the storyline will spill into season 6.
"It's something we've been really looking forward to," Fogelman said. "It becomes a bigger part of the season in the back half of this season and into the next. We'll be experiencing a post-Jack courtship period and what came to pass between them. We have big plans for them as well in the '60s and in the present day."
He continued, "I found in [the premiere] it was really enjoyable to be with them and watch them be sweet with each other and watch them hold each other up. It's a place both as an older couple but also a younger couple when we've gone there, it's always been rewarding for us."
Check out Showbiz Cheat Sheet on Facebook!