When Will 'This Is Us' Season 5 Return? NBC Announces the Fall 2020 Schedule
When This Is Us wrapped its fourth season finale in March 2020, fans wondered when the hit drama would return with new episodes. The coronavirus (COVID-19) pandemic shut down production for many projects. So the future of television remained largely uncertain. But now, NBC has officially unveiled their schedule for the upcoming fall, which includes This Is Us Season 5. 
Update at the bottom.
NBC announces when 'This Is Us' Season 5 returns in its fall 2020 schedule
On June 16, NBC Entertainment announced its fall 2020 lineup. The schedule didn't detail exact dates. However, the news confirmed which days of the week and what time shows will air. 
Per the lineup, popular series such as The Voice, Superstore, and Brooklyn Nine-Nine are expected to come back in the fall. Meanwhile, the network hopes to release the latest Law & Order spinoff, Organized Crime, at the 10 p.m. ET slot on Thursday nights. 
Now, if all goes according to plan, This Is Us Season 5 will return to NBC on Tuesday night at 9 p.m. ET. This means fans won't have to rearrange their schedules, as the show received the same time slot as previous seasons. And as expected, New Amsterdam will follow in the 10 p.m. ET slot. 
When is 'This Is Us' expected to start filming?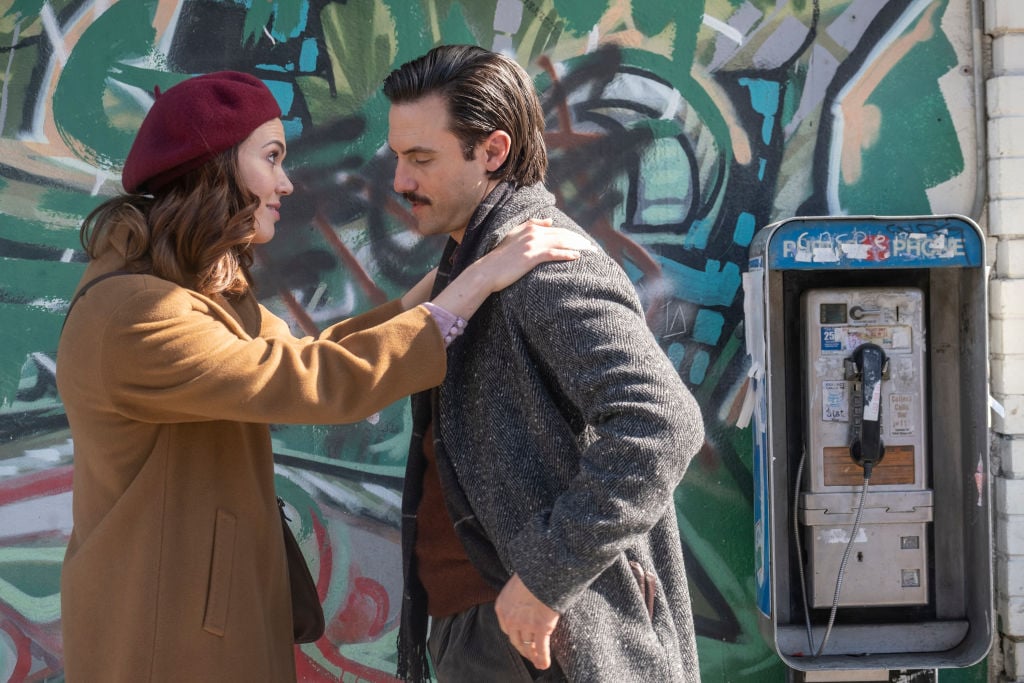 When NBC announced its upcoming 2020 schedule, it was clear the network was confident in its ability to release shows on time. That said, This Is Us Season 5 has yet to be filmed. 
Back in March, showrunner Isaac Aptaker told Entertainment Weekly the family drama typically starts production in the summer. And while the team hoped to stay on schedule, they wouldn't begin filming until it was safe for everyone involved. 
Meanwhile, Jon Huertas — who plays Miguel on This Is Us — shared the NBC series is "prepping to begin shooting this fall." However, if there is a second wave of coronavirus, then it's possible production will be moved.
"I was just on the phone with [creator] Dan Fogelman, and we were talking about, you know, we may not go into production until January depending on whether or not there's a second wave," Huertas said at the time. "So as much as we'd like to get back online, we are very concerned about our crew as a  family. The safety of our crew, the safety of our actors, is paramount."
The 'This Is Us' cast teases season 5
While we wait for more news about This Is Us Season 5, the cast has given away a few clues about where the Pearsons are headed when the NBC series returns. In an interview with Today from May 18, Justin Hartley — who plays Kevin — hinted the dynamic between the characters may shift in the new season.
"In season five, we're introducing new characters," Hartley said. "Some of the relationships you're used to seeing on a certain level — that'll be flipped a little bit because of circumstance. New things start to happen. Not all good.'
He continued, "But you'll get the same Pearson experience — laughing and crying."
Meanwhile, Sterling K. Brown — who plays Randall — shared This Is Us Season 5 will explore his character's past. 
"There's something there for Randall that I'm really excited about," Brown told Entertainment Weekly. "It has to do with this exploration of past. In a similar way in which we went to Memphis [near the end of season 1] to find out things about where he came from, his father's family."
The actor added, "It's going to be something very much akin to that. But with its own little unique spin on it. I don't want to say too much, but it should be cool."
Then when speaking with Stylecaster, Chrissy Metz — who plays Kate — revealed fan will learn more about Kate's struggles in the fifth season. "We get to delve deeper into where Kate's issues really stem from aside from the shame and the guilt that she's had about her father's death," she said. 
As NBC gears up for its fall 2020 lineup, it's clear This Is Us Season 5 will be one to watch. So stay tuned.
UPDATE: NBC announces a release date for 'This Is Us' Season 5
In late August 2020, NBC released its schedule for the fall. Now, This Is Us Season 5 is expected to start on Tuesday, Nov. 10, with a two-hour premiere. The drama will take its 9 p.m. ET time slot.
Update (9/23): According to Deadline, NBC has officially shifted the schedule for This Is Us Season 5, and the premiere has been moved up by two weeks. Now, fans can enjoy the new season starting on Tuesday, Oct. 27.
Check out Showbiz Cheat Sheet on Facebook!