When Will 'This Is Us' Season 5 Start Filming?
This Is Us just wrapped its fourth season in March 2020, and fans are already looking toward the future. The NBC series typically begins production in July. However, some fans are worried the This Is Us Season 5 premiere will be delayed until 2021. So when will the hit drama start filming? Here's what we know so far.
What the 'This Is Us' team said about the 5th season in March 2020
When the This Is Us Season 4 finale aired on March 24, the show's cast and crew explained they weren't sure when the show would start production for season 5 due to the coronavirus (COVID-19) pandemic. The outbreak shut down most productions throughout the industry. But in an interview with Entertainment Weekly published on March 17, showrunner Isaac Aptaker expressed his hope about resuming as scheduled.
"Now we are on hiatus for the season," Aptaker said at the time. "So we're all hoping that this gets resolved as quickly as possible and everyone is so eager to go back to work. We're scheduled to come back in the summer, so we have some time, and we're hoping we can stay on schedule."
Then when the publication spoke with Justin Hartley, who plays Kevin, the actor confirmed no one knew exactly how This Is Us Season 5 would be affected. But he reassured fans the team would hold off until it was safe.
"I think we just all stay safe and stay responsible and healthy and we'll just see what happens," Hartley said. "I mean, if they say we can go back to work in July, we'll go back. And if not, then we'll just wait until everything's OK."
Jon Huertas offers an update on when 'This Is Us' Season 5 will start production
Now, it's been a couple of months since the This Is Us crew discussed the future of season 5. On May 20, Jon Huertas, who plays Miguel, appeared on California Gov. Gavin Newsom's Zoom discussion about the impact of the coronavirus on the film and TV industry. 
Huertas explained everyone wants to get back to work to continue telling the story on This Is Us. However, they want to ensure everyone's safety. Meanwhile, Huertas shared there is a possibility This Is Us Season 5 might not begin production until January 2021 if there is a second wave of the coronavirus.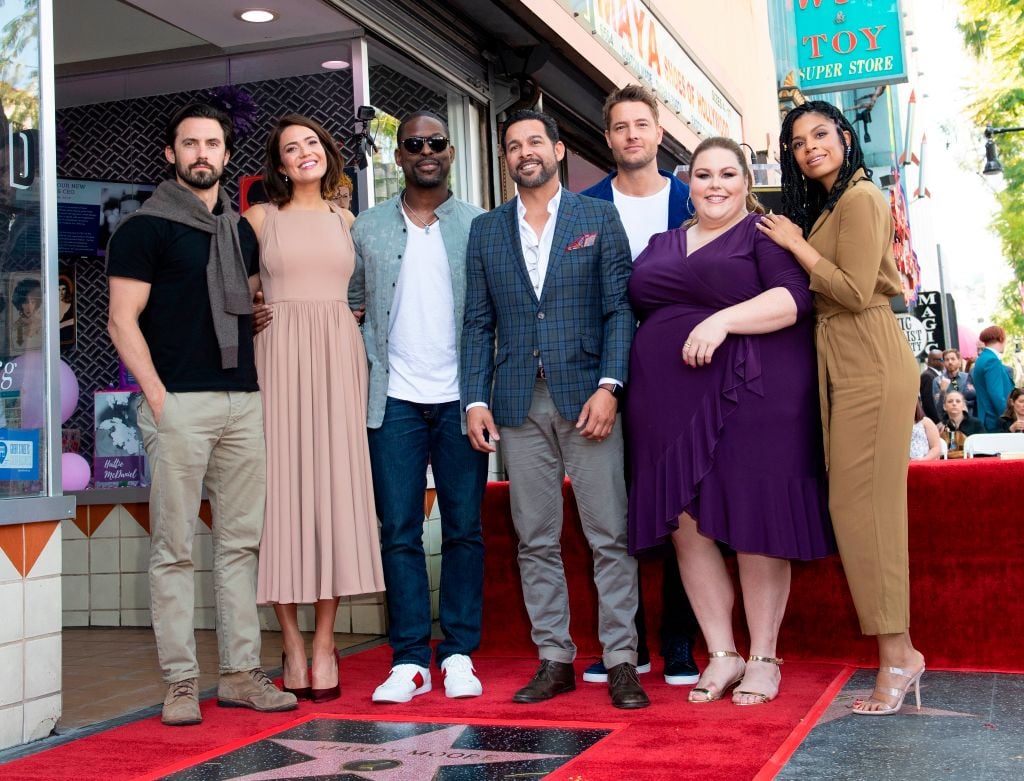 "I was just on the phone with [showrunner] Dan Fogelman, and we were talking about, you know, we may not go into production until January depending on whether or not there's a second wave," Huertas said on the call. "So as much as we'd like to get back online, we are very concerned about our crew as a  family. The safety of our crew, the safety of our actors, is paramount."
Later, Huertas clarified his comments in a post on Instagram. The actor explained they are hoping to start filming This Is Us Season 5 this fall. He then emphasized the delay would only occur if there's a second wave.
"Hey peeps! #dontbelievethehype @nbcthisisus is prepping to begin shooting this fall!" Huertas wrote on Instagram. "Our writers are already working and the only reason we'd delay until January is if a bad 2nd wave of #covid19 were to hit hard…safety of our cast & crew is very important to us. Don't worry, #thisisus is raring to go!"
What to expect from 'This Is Us' Season 5
Now we know This Is Us is ready to pick up season 5 in the fall if it's safe enough to resume production. But if there is a second wave and filming is delayed until early 2021, then fans won't be able to watch the next season until the new year. 
Nevertheless, there's plenty to look forward to once This Is Us Season 5 returns with new episodes. In an interview with The Hollywood Reporter published in March 2020, Fogelman shared the theme for the upcoming season.
"I'm very excited about — especially with where the world is right now — the uplift and I would call it almost a rebirth that comes next season," the show creator said.
UPDATE: The 'This Is Us' Season 5 premiere date
Get ready, everyone. TVLine revealed This Is Us Season 5 is expected to start filming on Sept. 24. The premiere will also air on Tuesday, Nov. 10, on NBC.