'This Is Us' Season 5: Sterling K. Brown Teases Randall's Storyline and We're Preparing Our Tissues Now
As This Is Us fans patiently wait for the fifth season premiere to arrive, Sterling K. Brown is subtly teasing what's to come for Randall. And as expected, we're bracing ourselves for the all waterworks.
Throughout the fourth season, Randall came face to face with his own demons. But there's still plenty of work ahead, particularly with the City Councilman's mental health as well as his relationships with Rebecca (Mandy Moore) and Kevin (Justin Hartley). So what will happen to Randall in This Is Us Season 5? Recently, Brown suggested the character's past will be explored in a similar fashion to season 1.
What happened to Randall in 'This Is Us' Season 4?
In This Is Us Season 4, Randall took the first step and went to therapy. The character accepted he needed help after conversations with Beth (Susan Kelechi Watson). Then in the 17th episode — titled "After the Fire" — Randall realized he still held onto some resentment toward Rebecca for keeping his biological father, William (Ron Cephas Jones), from him. 
Even so, Randall chose against confronting his mother. It was clear the character was still scarred from losing both of his fathers. Then in the fourth season, Rebecca was diagnosed with mild cognitive impairment. So Randall wanted to do everything in his power to keep his mom alive, even pushing her to do a clinical trial.
"I will not relitigate what my mother did to me with William, I won't reopen that wound for her," Randall told his therapist. "I understand you think that hashing it out will bring me some kind of peace. Maybe you're right. I don't know. But I've already lost three parents. I know that losing my mother would break me. I can't lose her, I will do anything to keep that from happening. I'll do whatever it takes."
Sterling K. Brown brings up 'Memphis' when discussing Randall's storyline in 'This Is Us' Season 5
In an interview with Entertainment Weekly published in May 2020, Brown teased This Is Us Season 5. The actor shared Rebecca and Miguel's (Jon Huertas) backstory will be explored. Meanwhile, storylines from the finale — including Kevin and Madison (Caitlin Thompson) pregnancy and Kate (Chrissy Metz) and Toby's (Chris Sullivan) adoption — will come up again. 
Brown also explained the aftermath of Randall and Kevin's fight will be addressed when This Is Us returns for its fifth cycle. But that's not all his character will face next season. He said:
There's something there for Randall that I'm really excited about. It has to do with this exploration of past. In a similar way in which we went to Memphis [near the end of season 1] to find out things about where he came from, his father's family, etc., it's going to be something very much akin to that. But with its own little unique spin on it. I don't want to say too much, but it should be cool.
Of course, Brown's remarks may make some This Is Us fans nervous. The season 1 episode titled "Memphis" broke viewers, as it ended with William's death. But is there a chance Randall's season 5 story will leave fans with happy tears this time around? Maybe.
Sterling K. Brown gives another hint toward Randall's journey in 'This Is Us' Season 5
When speaking with TVLine in June 2020, Brown expanded on Randall's arc in This Is Us Season 5. The actor shared his character will do some "soul-searching" and hinted fans may meet new characters tied to William.
"It is an excavation of Randall's past, connected to family again," Brown said. "So I think it's going to be a really soul-searching sort of thing."
He then gave a real-life example, noting his wife — Ryan Michelle Bathe — didn't meet her biological father until she was 34.
"We went to St. Louis, MO, where we're both from," Brown said. "She got the number for this man and she called him up. And he's like, 'Yeah, I would love to meet you. We can meet at the mall … Now, I went and I sat down with them, and I was looking at a dude who looked just like my wife, and I was like, what?!"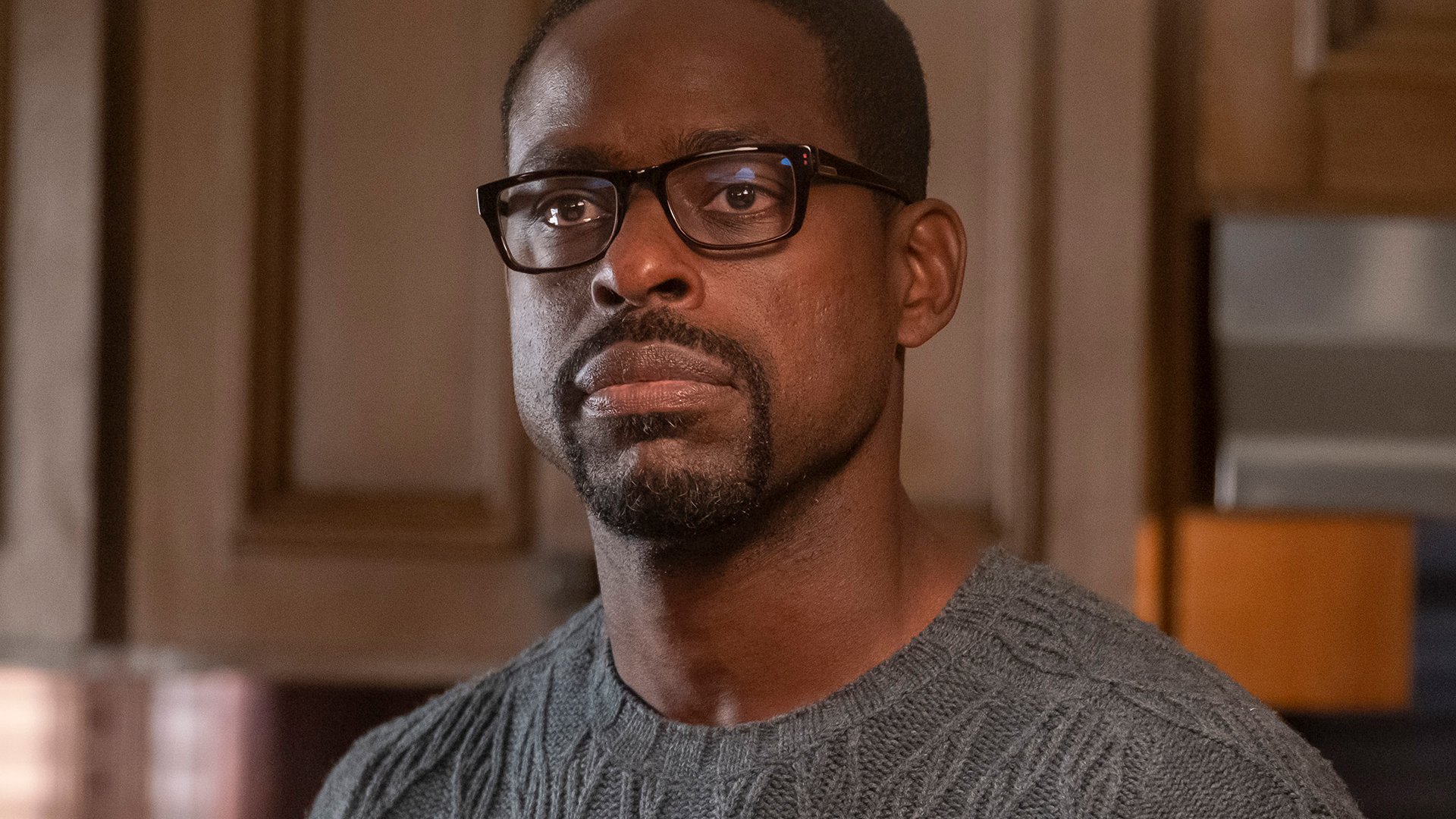 He continued, "It really was a wonderful opportunity for my wife to get to know this whole other side of her family that she didn't even know. She's wound up getting a sister out of this whole thing. They're very close. And she has a niece, now, and it's really a lovely thing."
But ultimately, it seems Randall may meet new people in This Is Us Season 5. And if we know anything about the NBC drama, it's that even the smallest interaction will ripple out and impact lives on a grander scale. So we're excited to see what happens next.
"There's William and there's all the other people that are connected to William and whatnot," Brown said. "There's opportunities to meet people. That's it."
Check out Showbiz Cheat Sheet on Facebook!