'This Is Us' Season 5: Susan Kelechi Watson Updates Fans on Beth and It's Heartbreaking
'This Is Us' Season 5 star Susan Kelechi Watson opens up about Beth Pearson's next steps after the new May 11 episode, including what's coming in season 6.
On May 11, the all-new episode of This Is Us Season 5 updated fans on Beth (Susan Kelechi Watson) and her dance studio. But it seems the character has hit a rough patch, despite the previous flash-forward to the future. So how is Beth doing now? Watson opened up about what to expect as This Is Us Season 6 approaches.
[Spoiler alert: This article contains spoilers from This Is Us Season 5 Episode 14, "The Music and the Mirror."]
A quick recap of Beth's storyline in 'This Is Us' Season 5 Episode 14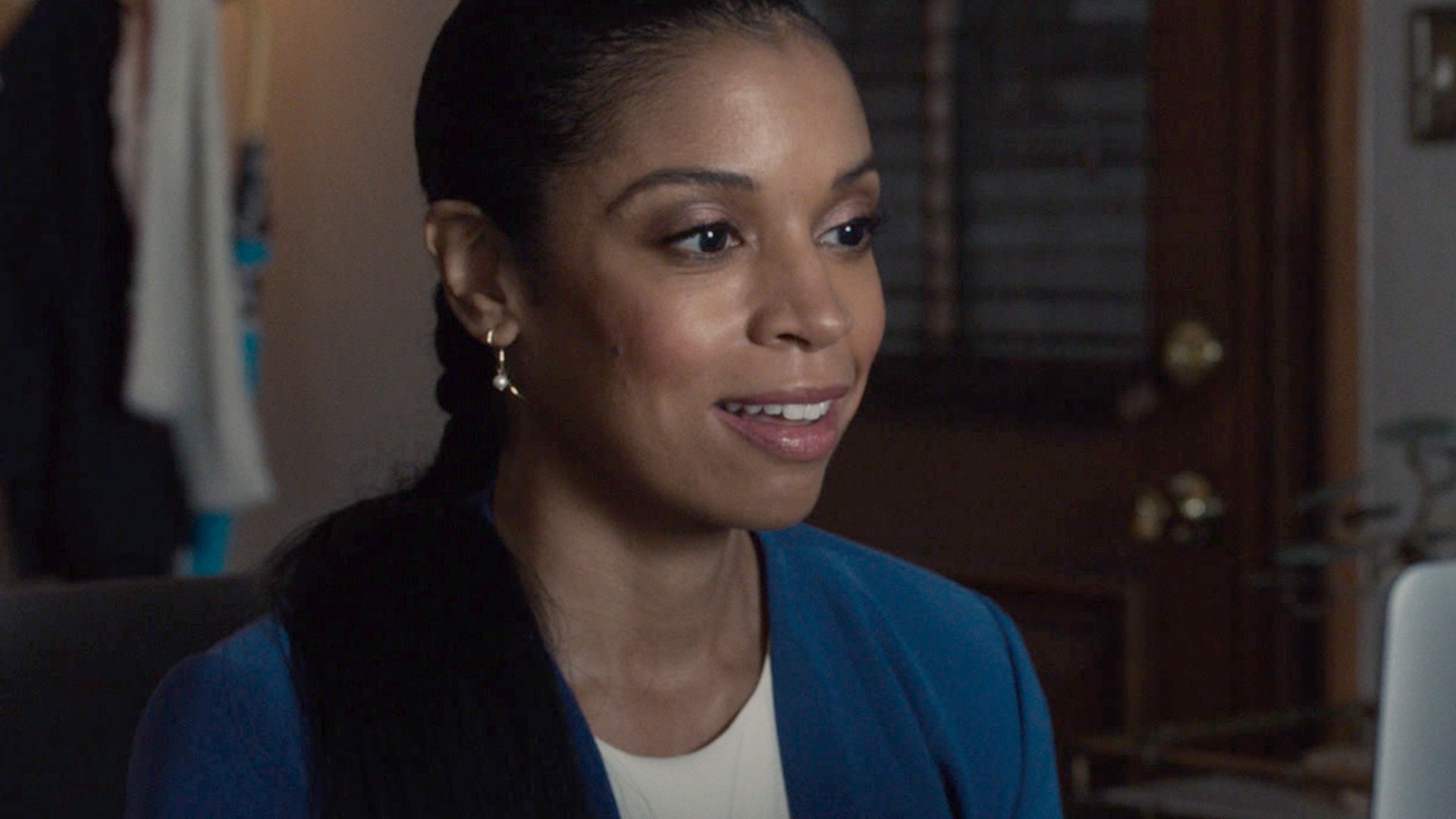 At the start of This Is Us Season 5 Episode 14, "The Music and the Mirror," viewers watched Beth's dance studio flourish. Then the coronavirus (COVID-19) pandemic hit. 
Beth's studio had to undergo a few changes, shifting to classes on Zoom. But soon enough, the classes dwindled until Beth revealed she had to close the studio indefinitely. Then the character revisited a career in urban planning. But after the interviewer double booked their meeting, Beth realized that path wasn't for her.
The This Is Us episode also revisited young Beth (Akira Akbar) as she ended her ballet career. Viewers watched the character's flame go out. Later, college-aged Randall (Niles Fitch) took Beth to the ballet for their six-month anniversary. But she couldn't go in, revealing she spent her entire life trying to become the perfect dancer. Then, in the end, she "still wasn't good enough." 
"Where does that leave me? I'm a dancer who doesn't dance," Beth said.
Meanwhile, This Is Us Season 5 paralleled the flashback scenes with the present day. Adult Randall (Sterling K. Brown) was worried about Beth because of her dance studio. That said, Deja (Lyric Ross) had to remind him not to "fix" the situation and just be there for his wife. In the episode's final moments, both teen and adult Randalls played K-Ci and JoJo's "All My Life" and reached out to dance with Beth. 
Susan Kelechi Watson says Beth will 'need a little time' in 'This Is Us'
This Is Us fans watched Beth support Randall throughout most of season 5. Now, viewers are seeing the toll of the pandemic on Beth. So where is she headed next? 
In an interview with People, Watson confirmed Beth is "not OK" right now and will need some time to recover.
"I think there has to be some time for recovery. I feel like she's trying, but not right away. She's not OK right away, it feels like a big failure," Watson said. "For her, who wants to get it right and wants it to be perfect, to finally live out that dream and for it to fail was a big failure. She's going to need a little time to recover from that."
The This Is Us star also hinted that Beth's backstory will be explored in season 6. 
"She had a childhood where she had to be perfect, and now her dealing with the fact that she never felt like she could live up to that. Those feelings are what she's dealing with now," Watson said. "I would imagine there would be more of that as this next season unfolds."
What to make of Beth's future ballet studio in 'This Is Us'
RELATED: 'This Is Us' Season 5: A Major Kate and Toby Theory Resurfaces After Episode 14
Of course, many This Is Us fans remember Beth is the boss of a successful dance studio in the far-future timeline. But even so, Watson warned viewers not to assume what happens to her character's career.
"I wouldn't assume anything because I know as much about that flashforward as you guys do," Watson told People. 
Nevertheless, the This Is Us star is still hopeful for Beth's future.
"What I do know is that it looks like she ends up on the right path. And maybe, this moment actually propels her onto the right path," Watson said. "Whatever happens, I'm just happy it didn't stop her dream of dancing and teaching dance."
Whatever happens next, many This Is Us fans are hoping they get to see Beth keep those lines straight and her back tall. Stay tuned. 
This Is Us Season 5 airs Tuesday nights on NBC.