'This Is Us' Season 5: Why 'The Ride' Is So Important for the Pearson Family
This Is Us Season 5 just introduced fans to new members of the Pearson family. Now, it looks like everyone is coming home in the next episode. But why is the journey back so important for Kevin (Justin Hartley), Madison (Caitlin Thompson), Kate (Chrissy Metz), Toby (Chris Sullivan), Beth (Susan Kelechi Watson), Randall (Sterling K. Brown), Rebecca (Mandy Moore), and Jack (Milo Ventimiglia)? Recently, Jon Huertas — who plays Miguel and directed This Is Us Season 5 Episode 9 — shared why "The Ride" is so integral to the story.
'This Is Us' Season 5 reveals new members of the Pearson family
In This Is Us Season 5 Episode 8, titled "In the Room," viewers watched as a new Big Three emerged. Kevin and Madison welcomed their twins, Nicholas and Frances. Kate and Toby also met baby Hailey for the first time following Ellie's (Annie Funke) birth. 
Meanwhile, the new and original Big Three are expected to return from the hospital in This Is Us Season 5 Episode 9. Ahead of the Feb. 23 episode, co-executive producer Vera Herbert and executive producer Ken Olin hinted that the next installment will deal with "cars and babies." Now, Huertas has a bit more information to share.
Jon Huertas, director of 'This Is Us' Season 5 Episode 9, explains the importance of 'The Ride'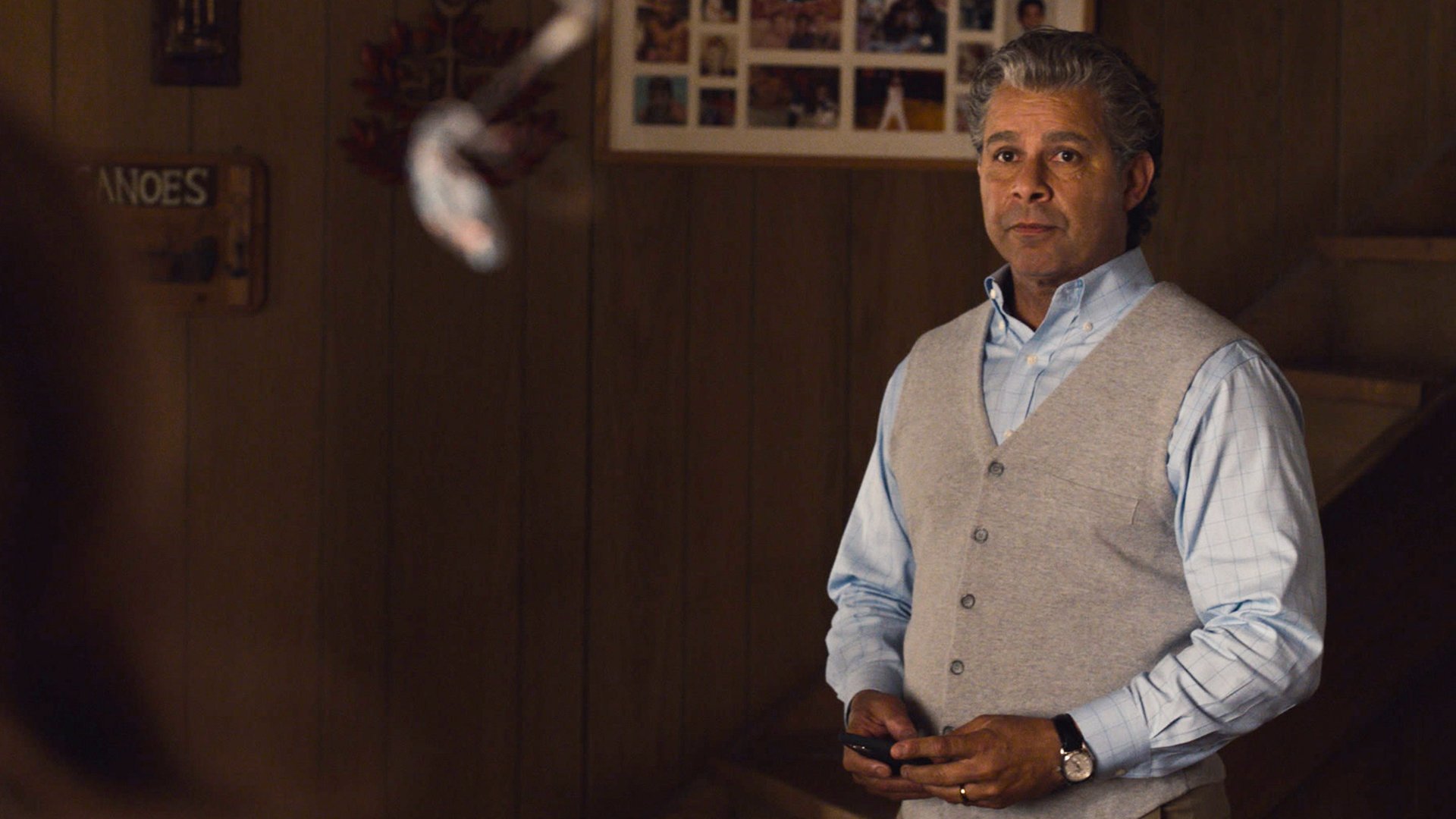 When speaking with The Wrap on Feb. 23, Huertas teased what fans can expect from This Is Us Season 5 Episode 9. And ultimately, it seems "The Ride" is a new start for the Pearsons as they welcome new babies into the family.
"This episode is about starting new families," Huertas said. "We will see across all of the family units that This Is Us has created, we will see everyone starting a brand-new family, or a new version of their family in some way or another with a baby — or babies. That can be a very stressful thing, bringing home new babies. And every single one of our characters deals with that differently."
He continued, "We will see the different dynamics between each of our families within the Pearson clan itself, our micro families, from Beth and Randall to Toby and Kate to Jack and Rebecca. And it's really cool how we have a couple of parallel stories with a couple of our characters."
Huertas also revealed how This Is Us fans will feel as the Pearsons welcome their new additions to the family. 
"It's got some dramatic moments, but it's got some very funny moments," Huertas told NBC's LX News of episode 9. "It's also got a little bit of suspense to it as well."
Now, what could possibly be suspenseful about bringing babies back from the hospital? Well, the episode preview suggested that Jack will drink a bottle of whisky on his way home. Meanwhile, in an interview with Radio.com, Huertas hinted that there might be a surprise timeline in the Feb. 23 episode of This Is Us. 
"We mostly live in the present, and then we go back to 1980, and there might be a little surprise at the end, with a different time period… that I can't allude to right now," Huertas said.
This Is Us Season 5 airs Tuesday nights on NBC.