'This Is Us' Season 5: What the William and Laurel Scene Means for Randall's 'New Beginning'
How the new William and Laurel scene at the end of 'This Is Us' Season 5 Episode 13 scene impacts Randall Pearson in the next few episodes.
On April 13, the all-new episode of This Is Us Season 5 left fans on the verge of tears when Randall (Sterling K. Brown) finally dreamt of young William (Jermel Nakia) and Laurel (Jennifer C. Holmes) together in his ghost kingdom. Then recently, the This Is Us team shared why the William and Laurel scene was so important for Randall's "new beginning" — here's what they said.
Randall dreamt of William and Laurel in 'This Is Us' Season 5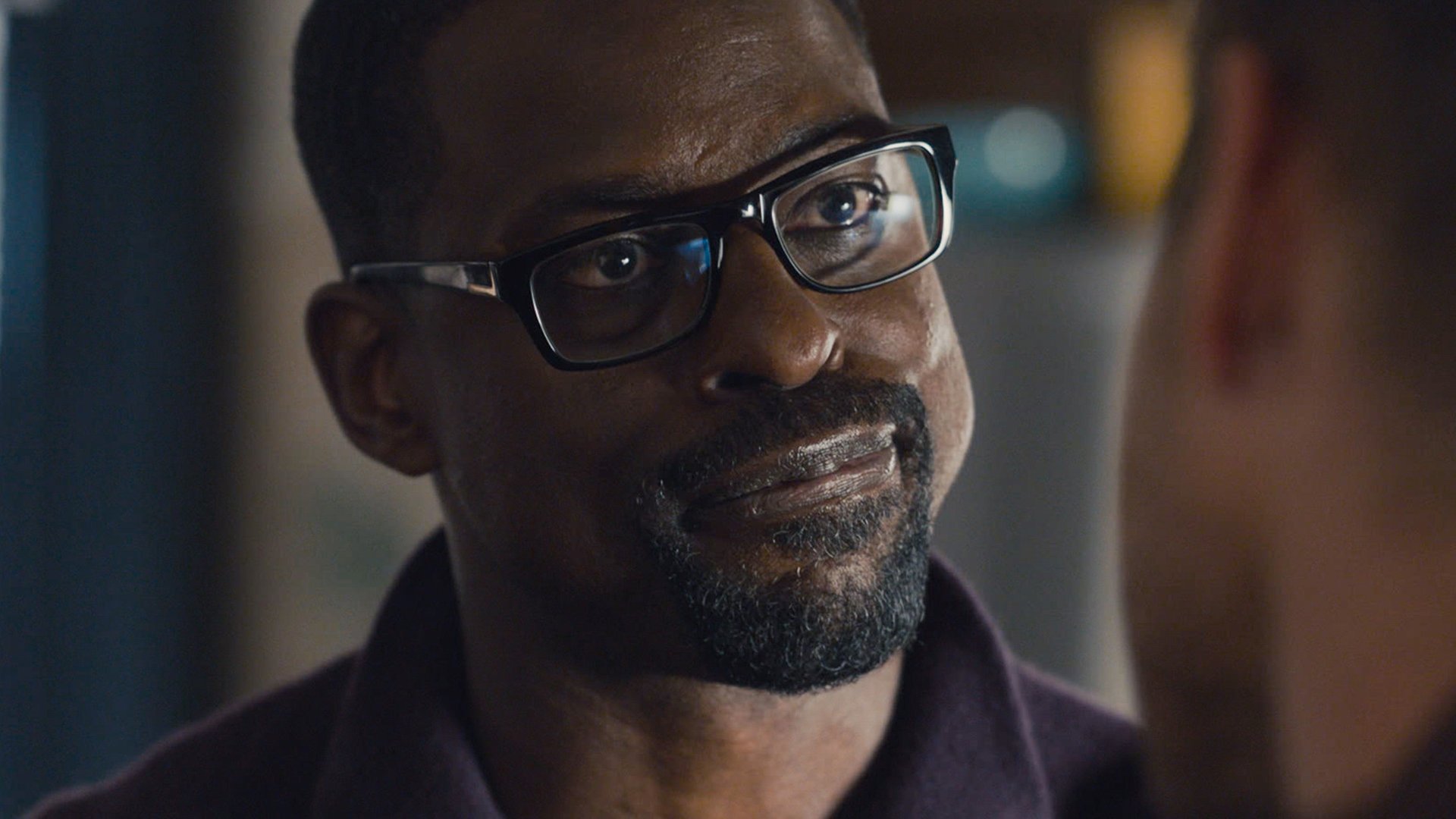 In This Is Us Season 5 Episode 13, titled "Brotherly Love," Randall and Kevin (Justin Hartley) had a pivotal conversation that led to their reconciliation. Randall opened up about his ghost kingdom, an imaginary alternate reality of his life had he never been adopted. 
Throughout his life, Randall imagined a librarian and weatherman were his parents, as they were Black adults he consistently saw growing up. That said, Randall revealed he couldn't escape into his fantasy because he felt so guilty. And despite learning about Laurel and William as an adult, Randall admitted his ghost kingdom remains the same.
"It's always me at the same age, always with the weatherman and the librarian and all you guys," Randall said. "I don't know. I must be stuck or something."
Ultimately, the revelation allowed Kevin to see what he missed when it came to Randall's identity. Then the Pearson brothers apologized. Kevin was also able to take some responsibility and told Randall what he needed to hear. 
At the end of the emotional episode of This Is Us, fans watched Randall as he fell asleep. The beloved character dreamt himself at 5-years-old, smiling alongside William and Laurel before dinner. 
'This Is Us' Season 5 team revealed what the William and Laurel scene means for Randall
Following This Is Us Season 5 Episode 13, writer Jon Dorsey and director Kay Oyegun opened up about the final Randall, Laurel, and William scene. 
When speaking with Entertainment Weekly, Dorsey noted that the "beautiful" moment was a "sigh of relief" for Randall because he's allowing himself to "love and adore" both the Pearsons and his birth parents. Meanwhile, Oyegun suggested that the William and Laurel scene hints where Randall's story is going next.
"This was really special," Oyegun said. "We're always trying to find ways for our characters' psychology to inform where they are and what their next is going to look like. So being able to see William and Laurel in a healthy way and in a way that is sacred to him — he has something for himself now that he doesn't feel afraid of."
Then when speaking with People, Oyegun shared how the dream sequence highlighted Randall's "new beginning" as This Is Us moves forward. Oyegun said:
It's less of a closure, and more of, finally, an opening. It's a new beginning. The idea that you've never been able to have this portion of yourself fully accessed. Now you can at 40. It's like, "Whoa, where does this go?" [and] "What kind of peace do I now have?" and "How can I engage people around me better?" It actually feels like a brand new start in a way that is very exciting for us.
With three episodes left in This Is Us Season 5, it'll be interesting to see where the writers take Randall. So get ready. New episodes return May 11.