'This Is Us' Season 6: Chris Sullivan Hints What Happens to Kate and Toby After the End of Their Marriage
Here's what happened to Kate and Toby after the end of their marriage in 'This Is Us' Season 6, per Chris Sullivan. The cast member's comments will also give some fans hope about their future together.
This Is Us Season 6 is slowly revealing what really happened to Kate (Chrissy Metz) and Toby (Chris Sullivan). But while the show puts the pieces together in regards to the divorce, it seems fans already know the outcome. Recently, Sullivan opened up about Toby and Kate's lives after the end of their marriage, and the actor's comments might give some This Is Us fans some hope.
What 'This Is Us' fans know about Kate and Toby's divorce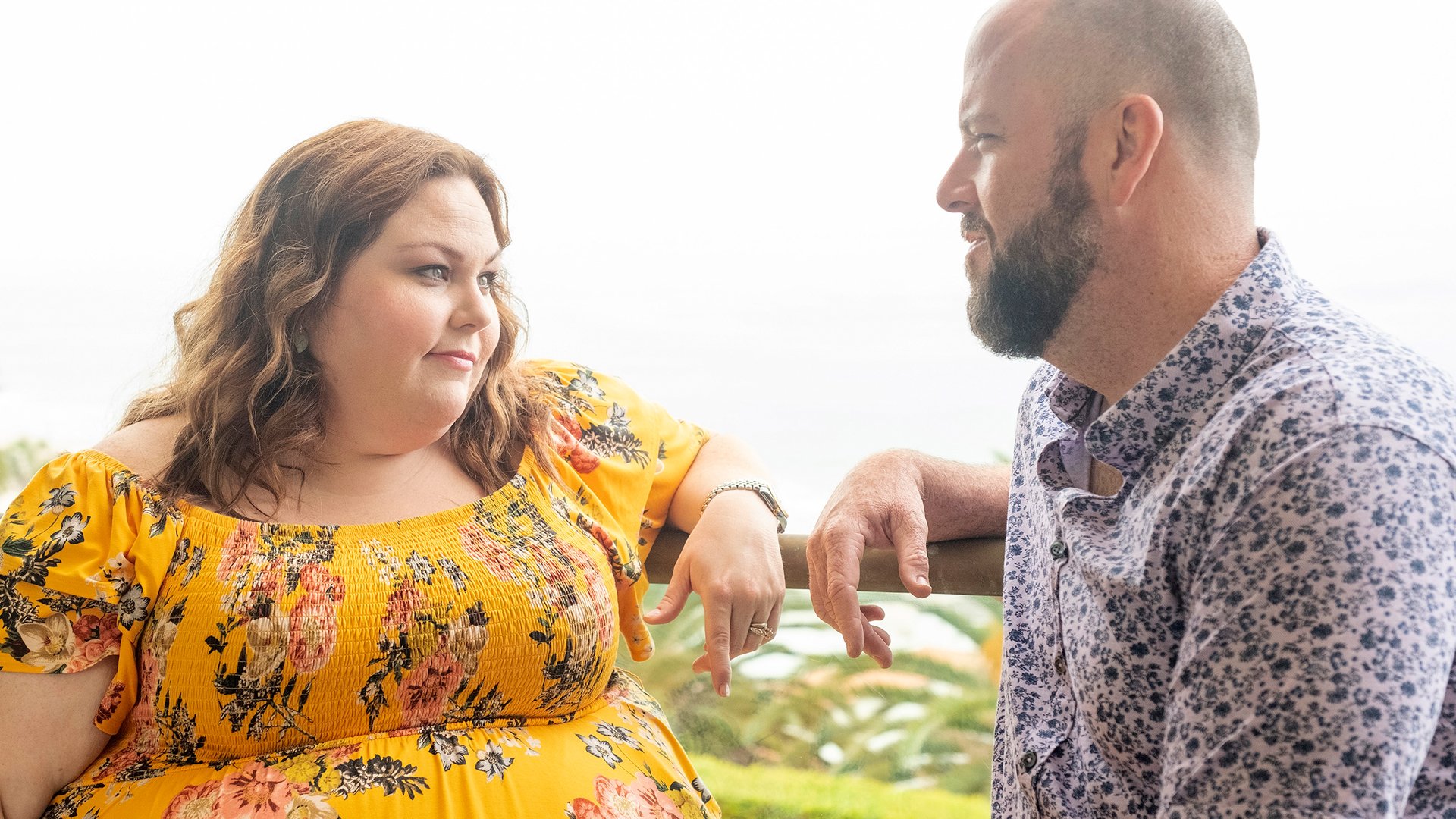 So far, This Is Us fans know that Kate and Toby divorce because Kate ends up marrying her co-worker, Phillip (Chris Geere). The sixth and final season has also been hinting at the cracks in Toby and Kate's marriage. 
Currently, the two characters are struggling with a long-distance relationship. Toby works in San Francisco multiple days a week, and Kate lives in LA with baby Jack and Hailey. And ultimately, it seems like the distance is causing a strain on the husband-wife duo.
Meanwhile, adult Jack Damon (Blake Stadnik) hinted that the Big Green Egg symbolizes the day that Kate and Toby's marriage truly ended. That said, it's clear that Toby is still an important part of the Pearson family in the future because he went to visit Rebecca (Mandy Moore) on her deathbed without Kate in a flash-forward scene.
Chris Sullivan teases what happened to Toby and Kate after the end of their marriage in 'This Is Us' Season 6
While many This Is Us fans are devastated about Kate and Toby's breakup in season 6, it seems like the two will be just fine in the future. When speaking on Radio Andy, Sullivan reminded viewers that Toby still shows up for Rebecca. So while there might be arguments during the split, it won't end badly. The actor said:
"This is our opportunity to show our audience one way to navigate this in a way that still has Toby showing up at Rebecca's deathbed. So regardless of how it all plays out, you know that much. You know that even though things are ending, they don't have to end badly. Even if there are bad moments, even if there are fights and arguments and things don't go how we want them to, it doesn't mean that they're not going the way that they should."
Sullivan also suggested that Toby and Kate are tied together forever, particularly because of Jack and Hailey. But ultimately, it seems like there will still be "love and compassion" between Kate and Toby by the end of This Is Us Season 6.
"Even if they're not still together, everyone you've ever been with, you're still in relationship to that person, especially if you have kids," Sullivan said. "So there's a way to do that that still involves love and compassion."
Although some This Is Us viewers aren't happy about Kate and Toby's divorce, it's nice to know the characters will still care about each other after the split. But whatever happens next, it's bound to be an emotional ride. Stay tuned.
This Is Us Season 6 airs new episodes on Tuesdays on NBC.