'This Is Us' Season 6: Chrissy Metz Teases What's Next for Toby, Kate, and Phillip's Future
'This Is Us' star Chrissy Metz opens up about the next steps for Toby, Kate, and Phillip in season 6 after that shocking ending in the season 5 finale.
The This Is Us Season 5 finale completely changed the game for Toby (Chris Sullivan), Kate (Chrissy Metz), and Phillip (Chris Geere). So what's next for the three characters when the show returns to NBC? Luckily, Metz recently teased what happens to Toby, Kate, and Phillip in This Is Us Season 6 — here's what the actor revealed.
[Spoiler alert: This article contains spoilers from This Is Us Season 5 Episode 16.]
A recap of what happened to Toby, Kate, and Phillip in the 'This Is Us' Season 5 finale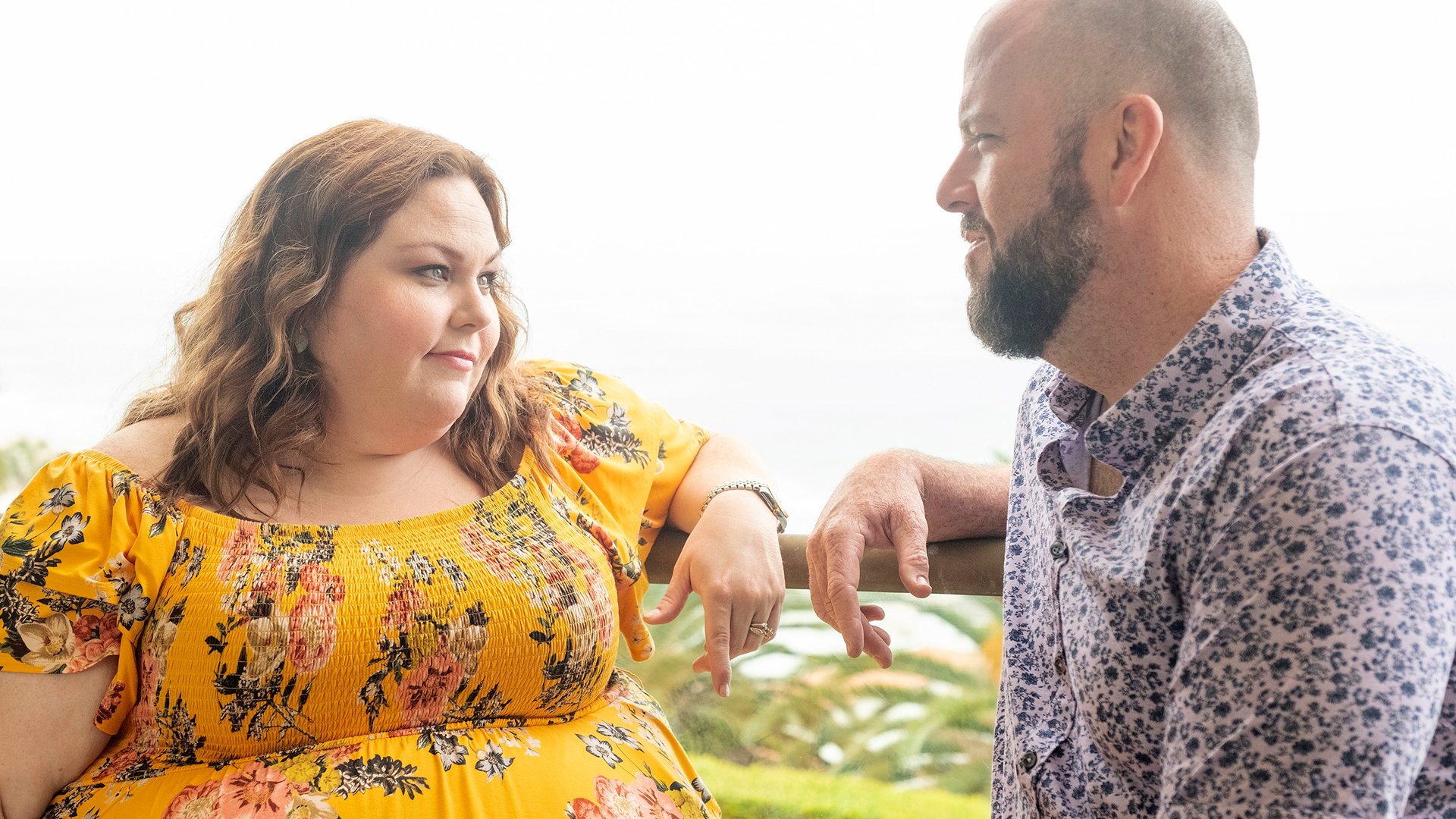 In This Is Us Season 5 Episode 16, "The Adirondacks," Kate and Toby seemingly solved their next big challenge. Previously, Toby lost his job, and the character struggled as a stay-at-home dad. Then he was offered a job that would take him to San Francisco three days a week. 
Meanwhile, Kate became an assistant music teacher, and she fell in love with the role. But when Toby told her about his new opportunity, she decided to quit to keep her family together. That said, Kate's co-worker, Phillip, didn't accept her resignation. Then Kate realized that she wanted to hold onto her position.
Following the conversation, Kate and Toby decided to maintain a long-distance relationship a few days a week. Then This Is Us made everyone believe they were going to be OK. But at the end of the episode, the NBC drama jumped to Kate's second wedding five years into the future. Now, it seems Kate will divorce Toby and marry Phillip.
Chrissy Metz hints what's next for Toby and Kate in 'This Is Us' Season 6
Following the This Is Us Season 5 finale, Metz spoke with People and opened up about Kate, Toby, and Phillip's future in season 6. Given the flash-forward sequence, we know the upcoming season must highlight the downfall of Kate and Toby's relationship as well as a new romance between Kate and Phillip. But whatever happens, Metz hinted that Phillip doesn't necessarily steal Kate from Toby.
"Here's the thing, let's be very clear, you can't steal somebody who doesn't want to be stolen," Metz said. "You can't keep a man who doesn't want to be kept. What we don't know is the story we're going to learn of course in season 6."
Then Metz speculated what will ultimately end Kate and Toby's relationship in This Is Us Season 6. 
"When you're a mother — I don't have children, I have a really big family — your priority is your children," Metz said. "For her to balance both of those things, and I think that's what is so cool about seeing her as a mother, is because so many people don't know how. … It's been a delicate balance to figuring out and that she has found her strength in that and surprised herself with that."
She continued, "Even with Toby, he was like, sort of, I can't figure this out. Just the instincts of a mother, you just figure it out. I think that might play into the dissolve of Kate and Toby because he did say, 'I love our children but I want to get to back work or I don't know how to handle this.' Some people aren't equipped."
Metz also pointed out Toby isn't necessarily unequipped, as he "always shows up" for Kate. But whatever the case, changes are coming. 

"It's different, things are changing, and that's OK," Metz said. "But I think what's worse is to stay in a relationship where people aren't happy because they're keeping up with Joneses or they're supposed to or feel like they have to. That's not interesting to me. Personally, I think that's pointless."
Chrissy Metz opens up about Kate and Phillip's relationship ahead of 'This Is Us' Season 6
Now, it seems Metz isn't sure about Kate and Phillip's blossoming romance in This Is Us Season 6. But even so, the actor is excited to explore the storyline, particularly because his comments in the fifth season finale gave Kate the push she needed.
"We see the beginning, [Phillip's] sort of the jerk that didn't want to hire her and doesn't want her in the class," Metz told People. "You sort of see him soften up. …  I think even he didn't want to admit it and realize that she was an asset. And that was really important, not only for Kate as a woman, human and a daughter, but as a woman who has been chasing her dream of happiness in finally coming into her own."
She added, "I wonder how it's going to be completely orchestrated. Wonderfully, I'm definitely sure. It's going to be exciting."
This Is Us Season 6 returns to NBC in 2022.