'This Is Us' Season 6 Episode 18 Photos Reveal the Big 3 at Rebecca's Funeral
This Is Us Season 6 is nearly at an end, and the series finale promises to bring the Pearson family's story to a bittersweet close. Photos from This Is Us Season 6 Episode 18 have already surfaced online. And they show the Big Three coming together after their loss in "The Train."
[Warning: This article contains major spoilers for This Is Us Season 6 Episode 17, "The Train."]
'This Is Us' bids farewell to Rebecca Pearson in season 6 episode 17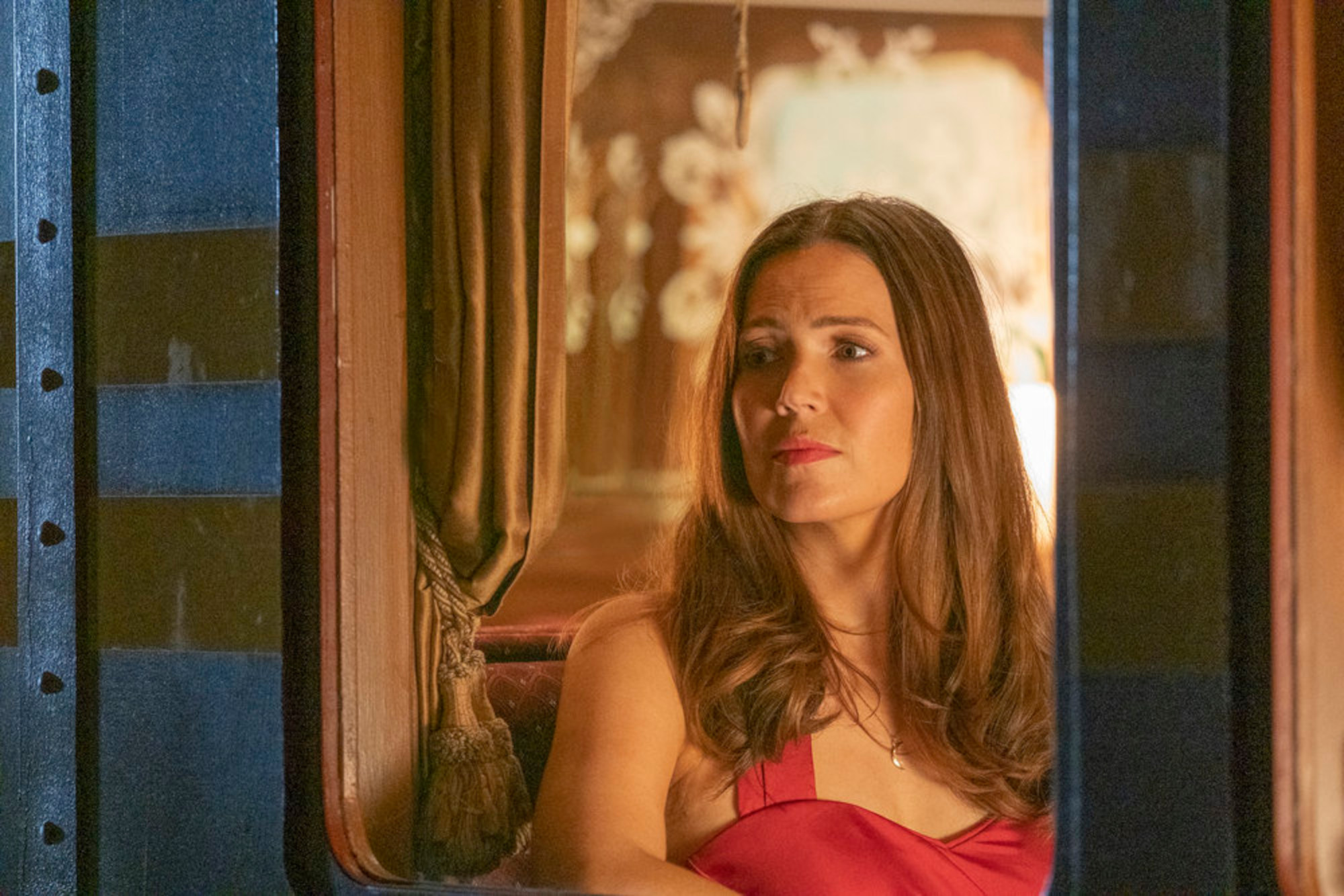 RELATED: 'This Is Us': Jon Huertas Breaks Down How the Series Got Fans to 'Come Around' to Miguel
This Is Us Season 6 has been building to the end of Rebecca Pearson's (Mandy Moore) life, and episode 17 finally sees the family saying goodbye to their matriarch. "The Train" took viewers on a roller coaster with the Big Three and Rebecca — and it looks like emotions will remain high heading into This Is Us Season 6 Episode 18.
The series finale will see the Pearson family dealing with the aftermath of Rebecca's death. And although the preview for the upcoming installment doesn't show much of that timeline, newly released photos promise a funeral in the family's future.
Photos from 'This Is Us' Season 6 Episode 18 show Rebecca's funeral
RELATED: 'This Is Us': Milo Ventimiglia Wouldn't Want Jack to Be 'Too Perfect'
The preview for This Is Us Season 6 Episode 18 mostly focuses on Rebecca's life with Jack (Milo Ventimiglia) and their three kids. However, Entertainment Weekly shared the first photos from the upcoming series finale. And fans can expect to see the Big Three and their loved ones laying Rebecca to rest.
The photos for the series finale, titled "Us," show the Pearson family at Rebecca's funeral. As Alexandra Breckenridge suggested, their partners are offering support during their time of need. The trio seems to be leaning on each other as well, a fitting way to end the NBC show.
Episode 18's promotional images reveal Kate (Chrissy Metz) and Randall (Sterling K. Brown) speaking during the ceremony, while Kevin (Justin Hartley) shares a moment with their Uncle Nicky (Griffin Dunne).
Overall, the finale looks to be another emotional chapter of the NBC show. However, This Is Us creator Dan Fogelman believes it will evoke a different kind of feeling from the audience.
The series finale
This Is Us Season 6 Episode 18 will no doubt keep fans in their feelings, but it may end on a more hopeful note than "The Train." Speaking with Deadline, creator Dan Fogelman said it gives viewers the chance to "sit with the family … in the simplest way." The just-released images confirm as much, suggesting both the Pearsons and the audience will get to grieve.
"While it will make you cry, it will make you sad, the end of the finale moves me in a way that is different," Fogelman admitted. "I think the cast and crew captured something about the human condition and the condition of being a person in the family that I am really proud of."
Fans will have a better idea of what Fogelman is referring to when the big conclusion arrives. Hopefully, it will prove a proper send-off to the family they've spent so much time with over the years.
The series finale of This Is Us airs on NBC on May 24 at 9 p.m. EST.
RELATED: 'This Is Us': Milo Ventimiglia Believes Jack's Arc Is 'a Testament' to the Writing