'This Is Us' Season 6 Episode 3 Recap, 'Four Fathers' Gives Fans a New 'Slow Cooker' to Panic About — What Happened to Kate and Toby?
This week's recap of This Is Us Season 6 is about the challenges of fatherhood. The new Jan. 18 episode highlights Jack (Milo Ventimiglia), Randall (Sterling K. Brown), Toby (Chris Sullivan), and Kevin (Justin Hartley) as they struggle to find their place in their children's lives. The NBC series also drops another unexpected flash-forward scene of Jack Damon (Blake Stadnik) and Lucy (Auden Thornton) revealing a major clue about Kate (Chrissy Metz) and Toby's marriage. So here's our recap for This Is Us Season 6 Episode 3, "Four Fathers."
[Warning: This article contains spoilers about This Is Us Season 6 Episode 3, "Four Fathers," which originally aired on Tuesday, Jan. 18, 2022.]
'This Is Us' recap: Rebecca helps Jack see the big stuff in season 6 episode 3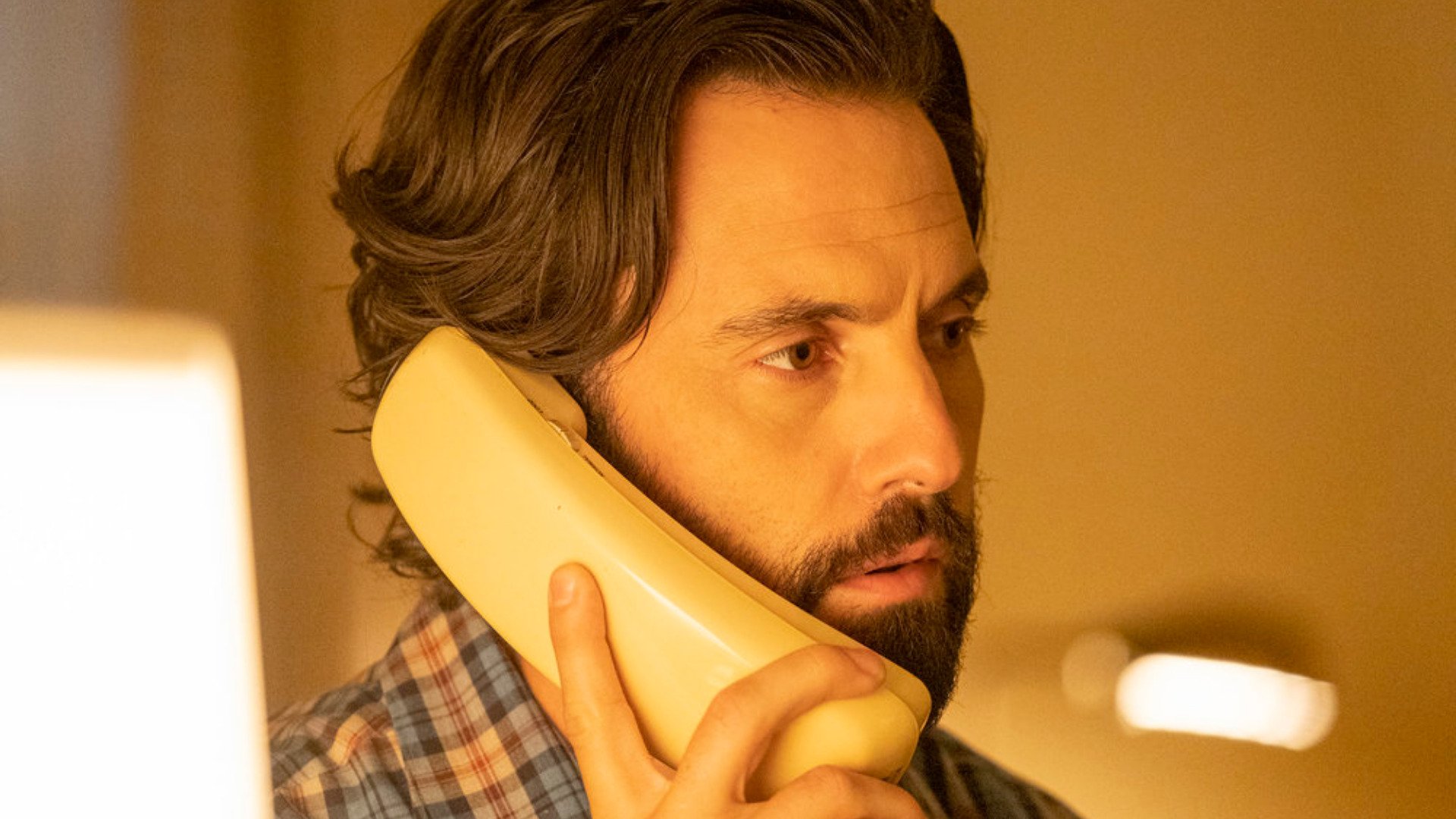 At the start of This Is Us Season 6 Episode 3, "Four Fathers," Jack comes home from work late, and he's devastated. The Pearson patriarch is worried he's becoming the guy who leaves before breakfast and gets home after dinner. He's afraid his children won't remember him.
Rebecca (Mandy Moore) tells her husband to spend some quality time with the Big Three over the weekend, and Jack takes the children to their first movie theater experience inside the new mall. But when they get there, Kate rubs salt into Jack's wounds by asking her father whether he's "going to live at work forever." 
Meanwhile, Jack falls asleep during the movie, and Kevin sneaks off. Luckily, Rebecca – who wrote their phone number inside of Kevin's shoes – finds Kevin. Even so, Jack is consumed by guilt. He says the kids are old enough to make memories of their own now, and he might've just traumatized Kevin.
Nevertheless, Rebecca reassures Jack that he still has time to turn the day around – and she's right. Jack sets up a mini movie theater at the house, and they all have a blast. And ultimately, that's the memory the kids remember. But Jack's day is quickly overshadowed by another big event. At the end of the Jan. 18 episode, Jack gets a call revealing that his mom, Marilyn (Laura Niemi), died. 
'This Is Us' Season 6 Episode 3: Kevin's beef with Madison leads to the return of Cassidy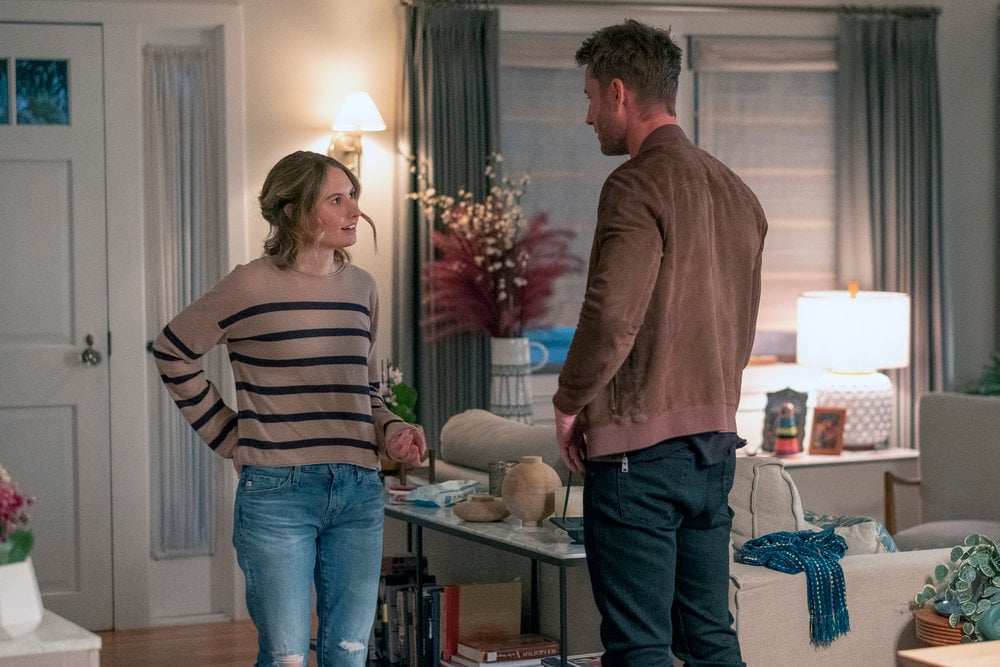 This Is Us Season 6 Episode 3, "Four Fathers," shows Kevin struggling to coparent with Madison (Caitlin Thompson) because he feels left out. In the premiere, Kevin decided to take The Manny reboot so he could stay closer to his twins in LA. But at rehearsals for the project in the Jan. 18 episode, the actor realizes that he hasn't spent any time with his children.
Meanwhile, Kevin goes to the bar with his Manny cast members, and the 25-year-old who plays his step-daughter starts hitting on him. She even slips him her phone number. Then Kevin receives a text from Madison. It's a video of Franny taking her first steps, and Kevin leaves instantly. 
When Kevin goes to Madison's house, Franny is asleep. This upsets Kevin because he missed another major milestone. He tells Madison that she gets "all of the firsts" with the twins. But Madison gives her ex-fiancé a reality check – they aren't together. This means at least one of them will feel left out sometimes. 
In the end, Kevin knows Madison is right about the situation. Then when he goes back to Kate's house, Toby says that kids would rather have parents who are happy than parents who are together. Toby also suggests that Kevin needs to start thinking of his family as a "triangle" with just the twins, rather than a "square" with Madison. 
Later, Kevin sulks and scrolls through photos of his twins on his phone. Then suddenly, he sends a classic "You up?" text. Is it Madison? Sophie (Alexandra Breckenridge)? The 25-year-old co-star? No, it's Cassidy (Jennifer Morrison). Kevin explains his situation to his friend in Pittsburgh. But it looks like This Is Us fans will have to wait two weeks to find out what happens between Kevin and Cassidy in episode 5.
Episode 3 of 'This Is Us' Season 6 shows a major Randall and Deja moment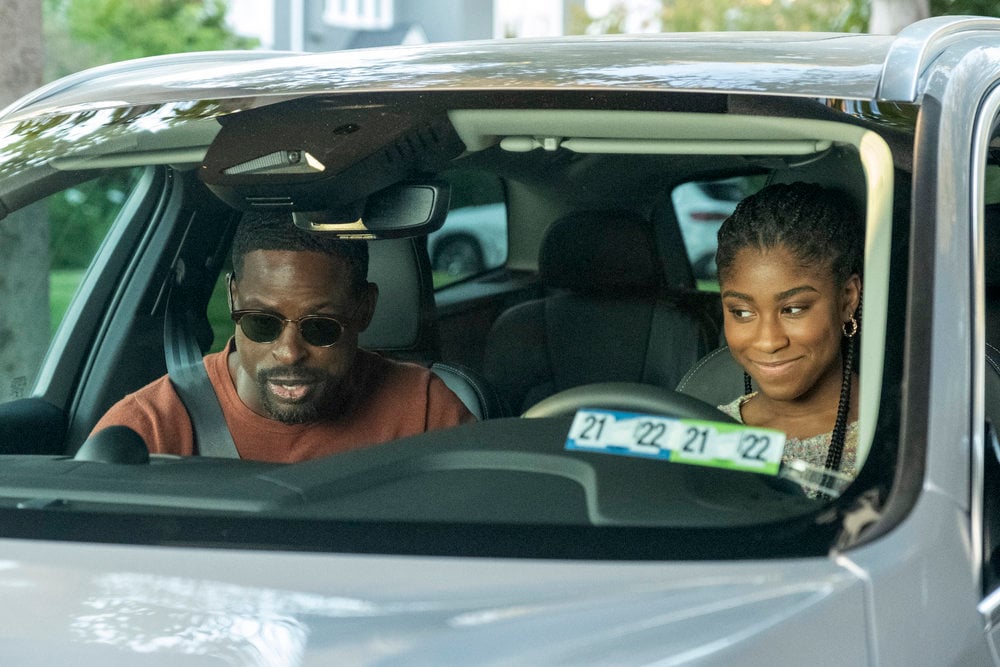 This Is Us Season 6 Episode 3, "Four Fathers," sets up quite the dilemma between Randall and Deja (Lyric Ross). At the start of the Jan. 18 episode, Randall is embarrassingly excited about teaching his daughter how to drive. But Deja gets a text from Malik (Asante Blackk) in the car, and Randall finds out that she was lying about her whereabouts last weekend.
Naturally, Randall is livid at Deja for lying to his face and sneaking off six hours away from home to Boston. There's also some hilarious back-and-forth between the city councilman and Beth (Susan Kelechi Watson) deciding who gets to keep their cool. So Randall goes for a run, and Beth comforts her daughter. But ultimately, Beth realizes that Deja is head over heels in love with Malik – like how Beth and Randall were when they were young. So they just have to be realistic and adjust.
Beth reveals she's going to take Deja to get birth control. Meanwhile, Randall has a heart-to-heart with his daughter, and he admits that he's having a difficult time because he missed out on the first 12 years of her life. He still sees his Deja as a little girl, and he's trying to wrap his head around her growing up. But while Randall asks Deja for patience, he also tells her that she won't be seeing Malik in Boston anytime soon. And surprise, surprise, that does not fly with Deja.
"Now, that's going to be a problem," she tells Randall.
'This Is Us' shows more cracks between Kate and Toby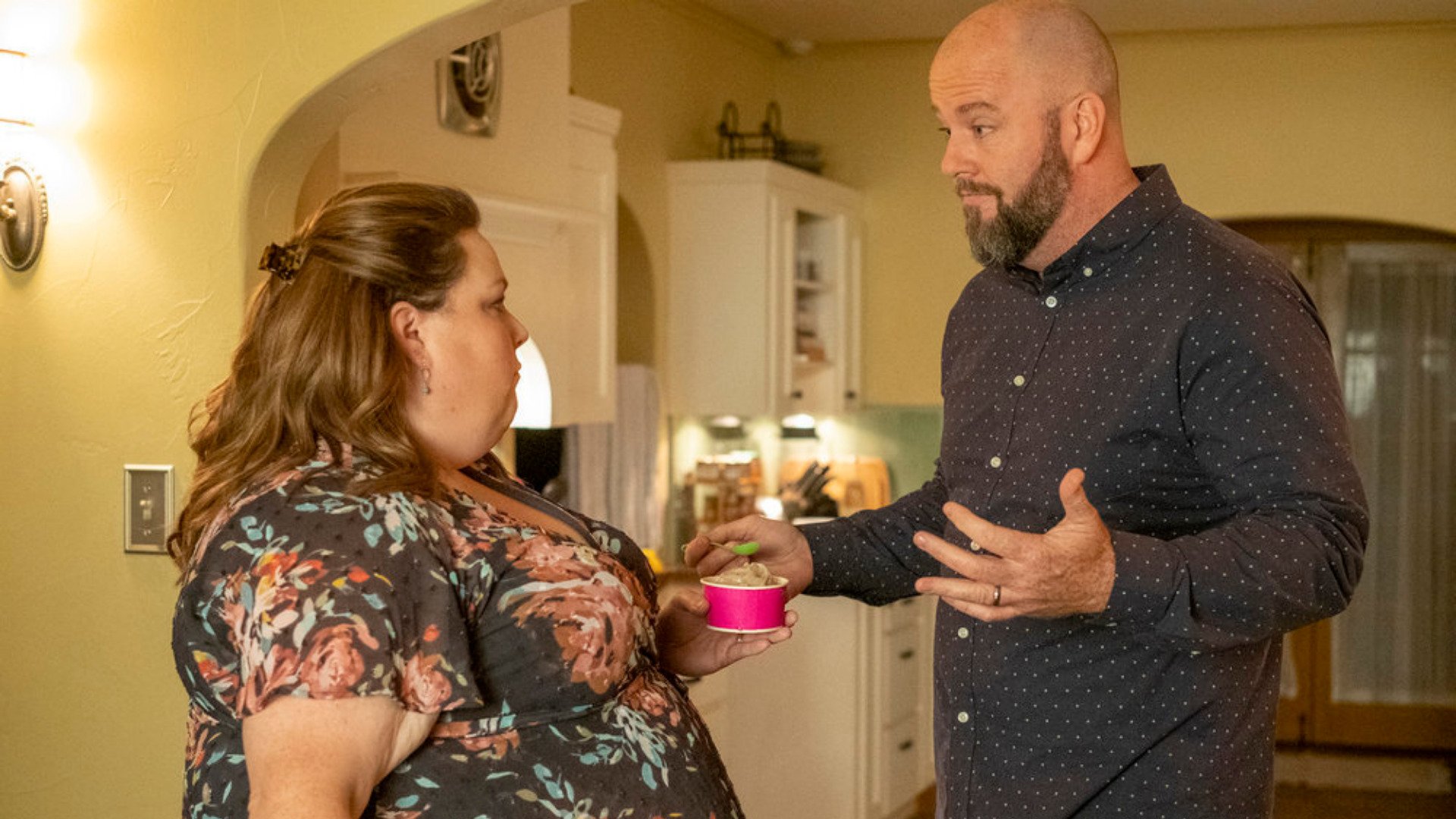 This Is Us fans already know that Kate and Toby are headed for divorce, and season 6 episode 3 highlights some of the early cracks in the relationship. At the start of "Four Fathers," Toby goes back and forth between LA and San Francisco, and it really starts to take a toll on the two. 
That said, Kate and Toby want to make the most of their time together, and they plan a date to watch a recital put on by Kate's students. Then Toby, who's been overcompensating his absence with an abundance of gifts, gives Kate the day off. So he takes care of baby Jack. But he forgets the one thing his wife asks of him – put their son down for his nap at 3.
Later, Kate is annoyed that baby Jack's sleep schedule was messed up by Toby. So he decides to stay home, and Kate goes to the recital alone. She also vents to Phillip (Chris Geere) about the argument. Then Kate's co-worker tells her a story about his ex-wife, revealing that it's a good sign she's still talking about everything with Toby now.
The talk with Phillip pushes Kate to tell Toby how difficult it's been without him at home. Toby then admits that Kate knows their kids better, and he should've followed her lead. He also has one more gift planned – the Big Green Egg smoker – so their family can make memories together. But the flash-forward scenes confirm that it's not going to end well.
Jack Damon and Lucy tease the moment that broke up Kate and Toby in 'Four Fathers'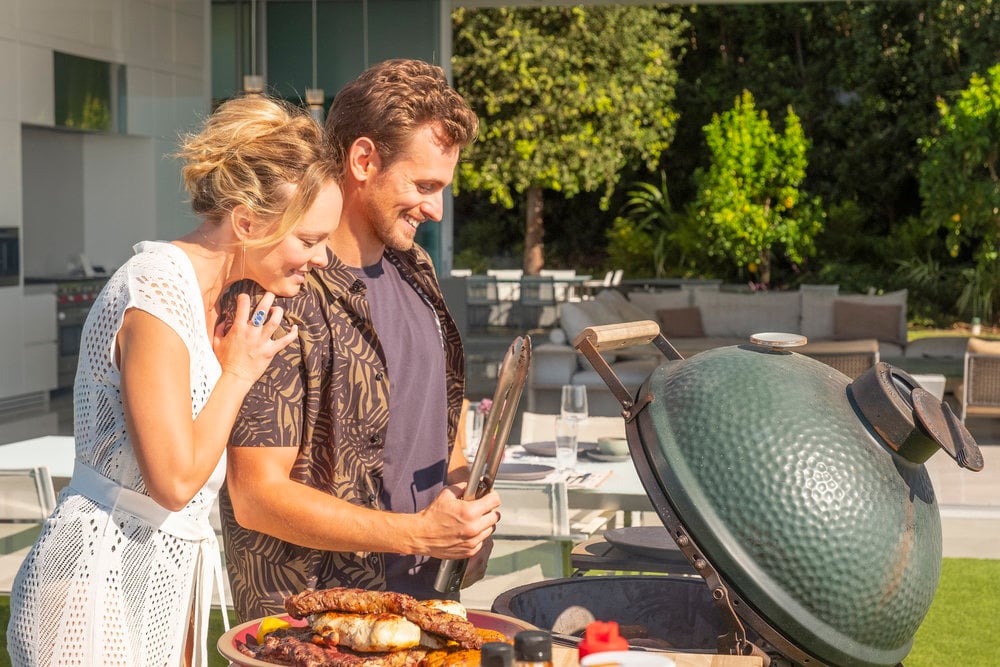 This Is Us Season 6 Episode 3 begins with a flash-forward scene between adult Jack Damon and Lucy at their future home. They're grilling with the Big Green Egg smoker in the backyard. Then Jack admits that the smell reminds him of his very first memory, and it's a traumatic experience.
In Jack's memory, the grill sizzles in the background as a blurry Toby warns his son not to "get too close." But it seems like baby Jack does it anyway because Toby frantically says "no." Rebecca also calls out Jack's name in a panic as he starts to cry. 
Meanwhile, Lucy tells Jack that he doesn't have to keep using the Green Egg. Then she drops the biggest clue about Kate and Toby's future breakup.
"You know, you don't have to keep using that thing. It's the literal symbol of the day your mom and dad's marriage blew up," Lucy says, brushing Jack's hair aside revealing a scar on his forehead. "Besides, that day almost brutally deformed that near-perfect face of yours."
That said, it seems like Jack's traumatic memory doesn't impact how he feels about the smoker. So could this mean that Kate, Toby, Jack, and Hailey still manage to make happy memories, even after the split? They're related to Jack Pearson. So we're hoping they'll find a way.
"Four Fathers" gave This Is Us fans some more questions to think about. What's going on with Cassidy and Kevin? How will Randall and Beth handle Deja's stance? What about the Green Egg accident leads to Kate and Toby's divorce? But it looks like viewers will have to stay tuned. This Is Us Season 6 Episode 4, "Don't Let Me Keep You," airs next Tuesday, Jan. 25, and it's all about Jack and his mom. Get ready. It's going to be an emotional ride.