'This Is Us' Season 6 Episode 4 Recap, 'Don't Let Me Keep You' — Jack and Marilyn's Story Will Remind You How Much Rebecca's Ending Will Hurt
This week's recap of This Is Us will remind you to tell the people you love how much you love them while they can still hear you. The Jan. 25 episode reveals the complicated relationship between Jack (Milo Ventimiglia) and his mom, Marilyn (Laura Niemi), even after her death. So grab some tissues and let's dive into what happened. Here's our This Is Us recap for season 6 episode 4, "Don't Let Me Keep You."
[Warning: This article contains spoilers about This Is Us Season 6 Episode 4, "Don't Let Me Keep You," which originally aired on Tuesday, Jan. 25, 2022]
'This Is Us' recap: What happened to Marilyn and Jack after leaving Stanley behind?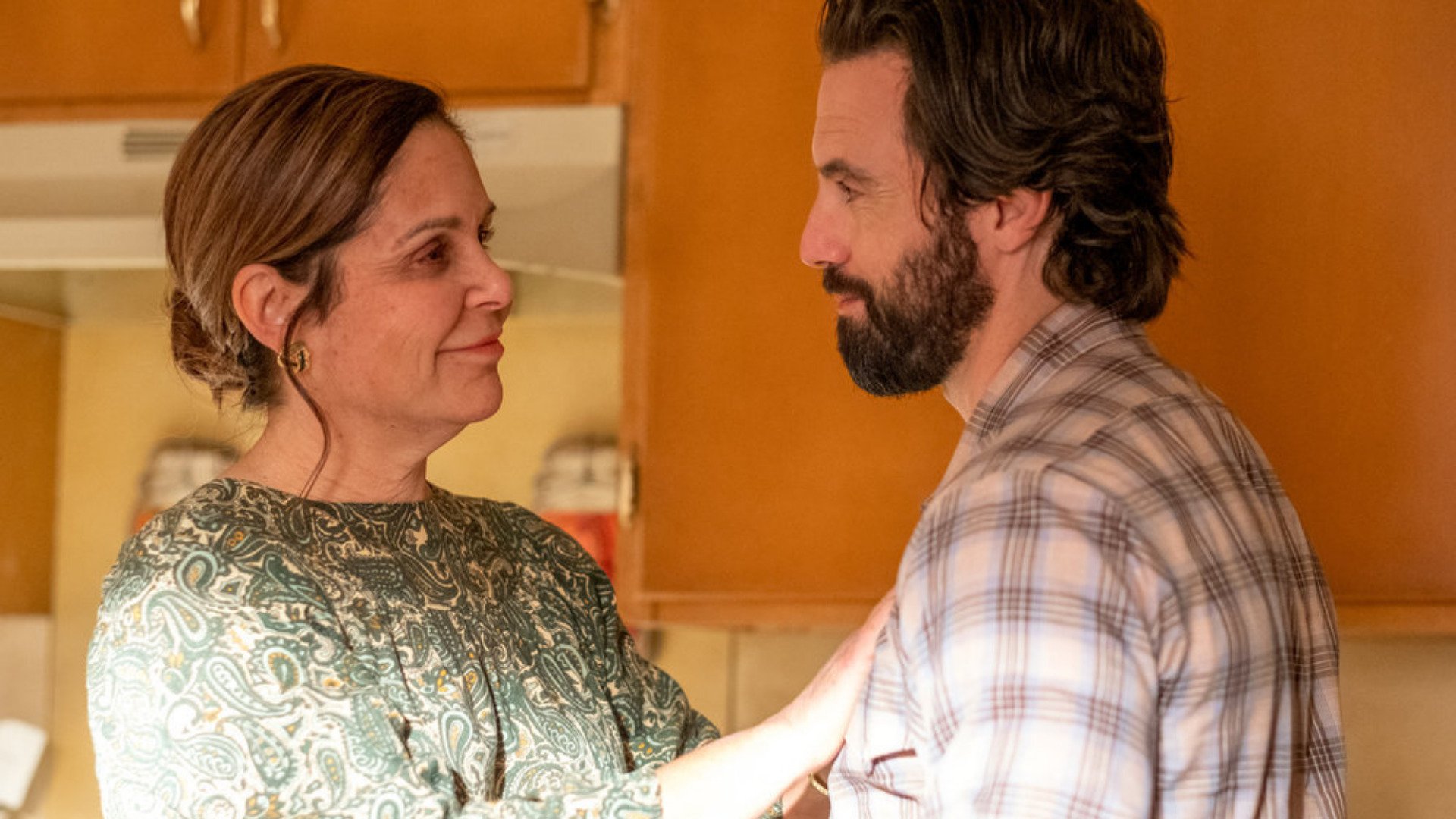 This Is Us Season 6 Episode 4, "Don't Let Me Keep You," finally reveals what really happened to Marilyn after she left her abusive husband, Stanley (Peter Onorati). In a flashback, Jack drives his mother from Pennsylvania to Ohio so she can move in with her cousin, Debby (Camryn Manheim). 
Jack says he'll call his mom every Sunday night, and she doesn't want to be a bother. But Jack insists, and they set their weekly call at 6 p.m. Jack also says he'll visit Marilyn in Ohio. (Spoiler, he doesn't.) Then as time goes on, it seems like more distance is put between the two.
Later, Jack almost seems annoyed by his Sunday night calls with Marilyn. Silence falls after a minute-long chat, and Marilyn hangs up after telling her son, "Don't let me keep you." Once again, she doesn't want to be a bother. 
Meanwhile, Marilyn hopes Kate, Randall, and Kevin can come to Ohio one day to go ice skating. But Jack notes his children are too young, and he wants his mom to come back to Pennsylvania and meet her grandkids. But Marilyn, who's terrified that Stanley will find her, makes up reasons not to go. And when she eventually makes it back, she's consumed by fear and on high-alert. Stanley is still a lingering ghost in Marilyn's world.
'This Is Us' Season 6 Episode 4: Jack tries to deal with his mom's death alone
As always, the past impacts what happens in the future on This Is Us. At the start of season 6 episode 4, Jack wants to deal with Marilyn's death alone. But like mother, like son. He doesn't want to inconvenience Rebecca (Mandy Moore) and the kids by putting them through a four-hour car ride in the middle of a blizzard. 
Upon arrival, Jack meets Debby, who reveals that it took 13 years for him to visit. Then Jack learns that he never really knew his mom. He discovers Marilyn's love of poetry, her beloved cat, her boyfriend Mike (Jim Cody Williams), and how much she shined without Stanley. Jack also realizes how important his short Sunday night calls were to his mom. 
In the end, Jack is riddled with guilt. He missed out on Marilyn's whole life. He didn't even take his kids to visit their grandmother to go ice skating. And now, it's too late. Then Jack takes it out on Stanley, who doesn't know about Marilyn's death for obvious reasons. 
Over a drunk phone call, Jack blames his father for looming over their heads and keeping him from really knowing his mother. Jack also warns Stanley not to come to the funeral, and his dad suggests he might show up. Luckily, Stanley doesn't ruin the day with his presence. But Jack gets another surprise at the funeral.
Rebecca supports Jack in episode 4 of 'This Is Us' Season 6
Throughout episode 4 of This Is Us Season 6, Jack struggles to write a eulogy for Marilyn's funeral. Jack leans on Rebecca over the phone after the call with Stanley. But then the Pearson matriarch takes it a step further.
At the funeral, Jack stands up in front of Marilyn's friends, and he quickly becomes speechless. He has no idea what to say. But then Rebecca, Kevin, Randall, and Kate walk in. This gives Jack the push he needs to thank Marilyn's friends for helping her build a new house and a better life, like what Rebecca and the kids did for him. 
"As her son, I am very grateful to you all. Thank you," Jack says. "OK, Ma. Don't let me keep you."
After the funeral, Jack finally takes his children ice skating with Rebecca, Debby, and Mike. When they're done playing, Jack remembers Marilyn's favorite memory. As a child, Jack broke his new sled, and his mom was the one who protected him, promising that she wouldn't tell Stanley about the incident. Then Marilyn made him hot dogs and tomato soup, and they ate it together. So Jack made the Big Three the same dish. But in the middle of the meal, Jack walks out of the room, and everything sinks in as Rebecca walks up to him. 
"I don't have a mom anymore," Jack tells his wife before breaking down into tears. 
Rebecca hugs Jack as he sobs. But after a few seconds, he puts on a brave face and goes back to Kevin, Randall, and Kate. 
While Jack's heartbreak over Marilyn's death is the main focus of This Is Us Season 6 Episode 4, the story hurts even more knowing that the Big Three could lose Rebecca by the end of the series. So get ready. The NBC drama returns to the present-day timeline next week with episode 5.