'This Is Us' Season 6 Episode 7 Preview Teases 3 Dramatic Thanksgiving Dinners When New Episodes Come Back
This Is Us Season 6 is in full force, and fans are in for a few dramatic feasts in the next new episode. So what's on the menu? The This Is Us Season 6 Episode 7 preview teased three emotional Thanksgiving dinners for Rebecca (Mandy Moore) and the rest of the Pearson family – here's our breakdown of the promo trailer for "Taboo."
'This Is Us' Season 6 Episode 7 preview reveals new stories for Kate and Rebecca in the present
RELATED: 'This Is Us' Season 6: Chris Sullivan Hints What Happens to Kate and Toby After the End of Their Marriage
The This Is Us Season 6 Episode 7 preview starts in the present day. Randall (Sterling K. Brown) announces the arrival of the Black Pearsons at the family cabin. Then Randall and Beth's (Susan Kelechi Watson) daughters – Tess (Eris Baker), Annie (Fauthe Herman), and Deja (Lyric Ross) – hug Rebecca, Kevin (Justin Hartley), Kate (Chrissy Metz), and Toby (Chris Sullivan).
Nevertheless, it seems like the Pearsons' joyful reunion might be cut short. As the This Is Us trailer continues, Rebecca tells the Big Three that she wants to have a "family talk" after Thanksgiving dinner. Then at the end of the teaser, the Pearson matriarch says there's "no easy way to start" the conversation.
Meanwhile, it appears there will be some drama even before Rebecca shares her big news. During dinner, Kate seemingly claims that Toby is worried baby Jack will get fat. Then Randall's expression reveals the tension in the room as he silently sips some wine and raises his eyebrows.
Rebecca's mom returns in the 'This Is Us' Season 6 Episode 7 promo
RELATED: 'This Is Us' Season 6: What's Next for Malik, Deja, Randall, and Beth After That Explosive Dinner in Episode 5?
As the This Is Us Season 6 Episode 7 promo continues, it jumps back to the early days of Jack (Milo Ventimiglia) and Rebecca seemingly before the Big Three. Rebecca sits on her bed and rants to Jack about her mom, Janet (Elizabeth Perkins), who returns for Thanksgiving.
Rebecca is frustrated because her mother seems to be nitpicking everything she does while preparing the holiday meal.
"How's the gravy?" Janet says. "Oh, you didn't strain it."
"Mom, I'm just getting started," Rebecca replies. "Give me a chance."
'This Is Us' Season 6 Episode 7 trailer teases an intense Miguel and Rebecca moment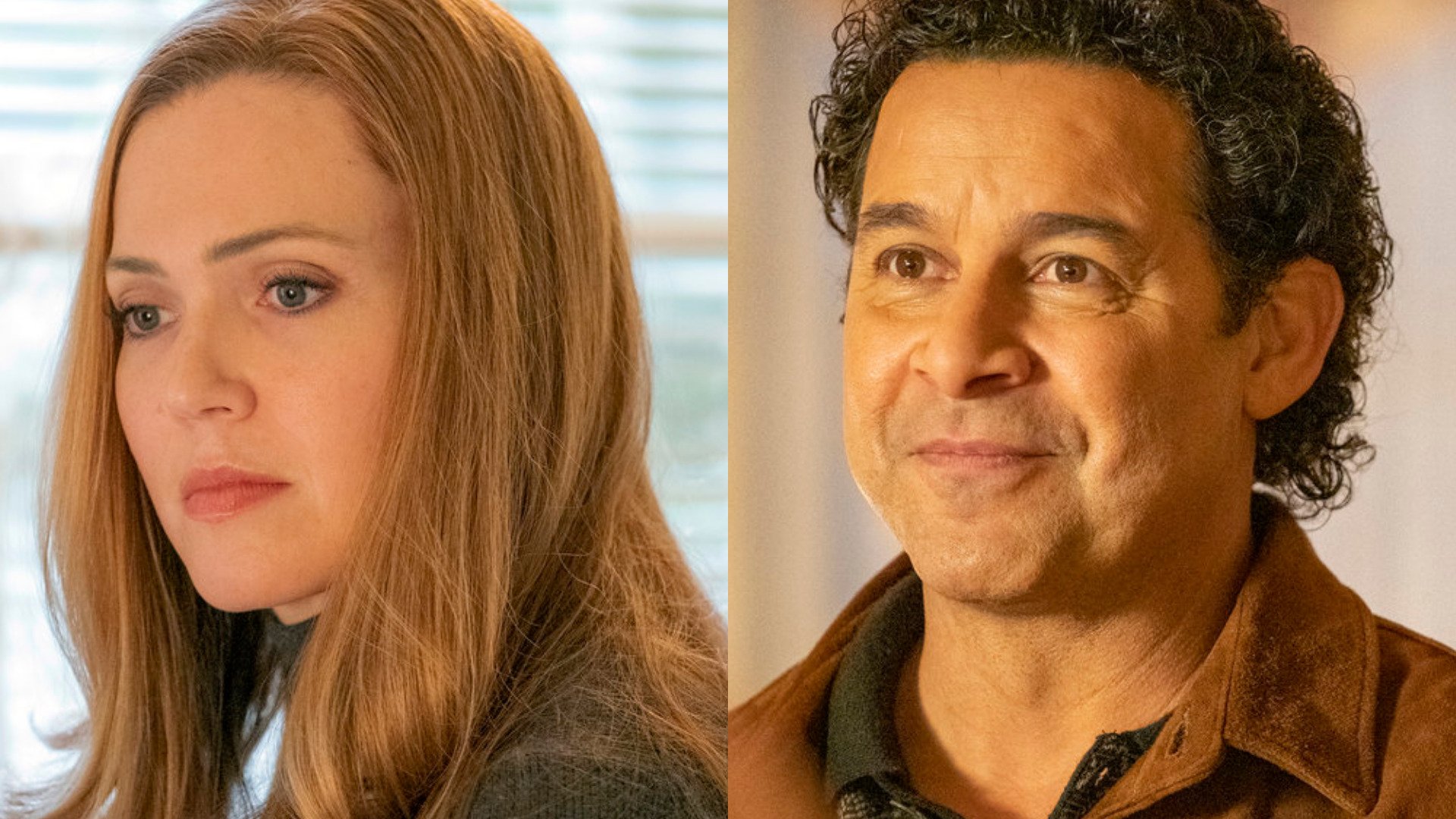 RELATED: 'This Is Us' Season 6: Miguel and Rebecca Have 'One of the Most Heartbreaking Moments' Coming Up in a New Episode
For now, This Is Us fans will have to wait and see how Rebecca and Janet's Thanksgiving journey ties into the rest of the stories in season 6 episode 7. But whatever happens, it looks like another major Rebecca story will be unfolding in the next episode.
The new This Is Us Season 6 trailer briefly jumps to the timeline where Rebecca starts dating Matt (Matt Corboy). And as promised in episode 6, the Pearsons sit down for dinner with Matt as well as Miguel and his girlfriend, Marguerite. Then in another shot, Miguel seems to tell Rebecca something, and she looks devastated. Could this be the moment that Rebecca and Miguel confess their feelings for each other? We'll have to watch what happens next.
When does 'This Is Us' come back with the next new episode?
RELATED: 'This Is Us': What's Going On With Madison and Elijah in Season 6?
Clearly, there are a lot of dramatic stories to tell when This Is Us Season 6 Episode 7, "Taboo," airs on NBC. But it looks like fans will have to wait a little longer for the show to return. According to the network, there won't be a new episode next week. Rather, episode 7 of This Is Us Season 6 will be released on Tuesday, March 8, 2022. So set your calendars.
RELATED: 'This Is Us': What Happened to Sophie and Kevin? The Couple's Relationship Explained