'This Is Us': Season 6 Is so Emotional That NBC Executives Cried on Zoom
'This Is Us' creator Dan Fogelman is gearing up for the final season of the drama series. As he pitched the final season outline to NBC executives, he said there was crying on Zoom.
This Is Us creator Dan Fogelman has been teasing the final season of the drama series for months. The show chronicles the lives of the Pearson family across the decades. The show has explored the lives of triplets, Kevin (Justin Hartley), Randall (Sterling K. Brown), and Kate (Chrissy Metz) and their parents Rebecca (Mandy Moore) and Jack (Milo Ventimiglia).
As heartwarming and well-acted as the show is, the series is also full of devastating tear-jerking moments. Fogelman just revealed that when he walked through the outline of season 6 of This Is Us for NBC executives, people began crying on Zoom.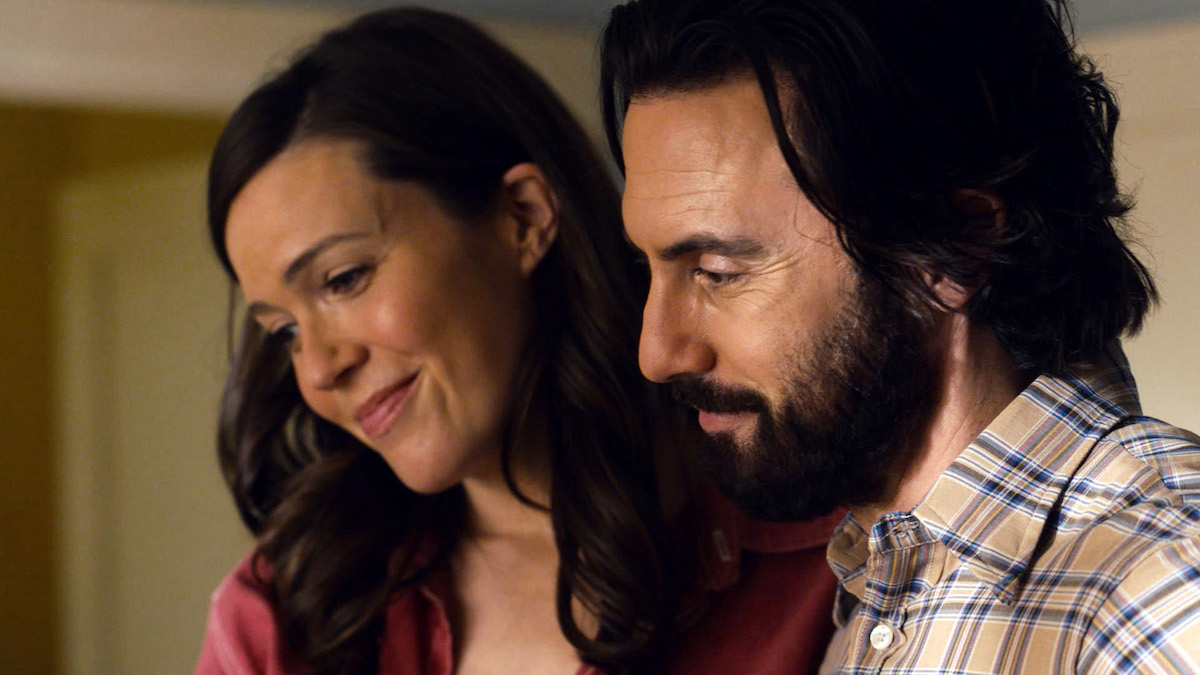 'This Is Us' Season 6 has been delayed since 2022
Fans have known that This Is Us will end after its sixth season for several years. However, those who were ready to watch the final episodes of the series will have to wait a bit longer. This Is Us Season 6 will not begin until midseason 2022.
"By putting it at midseason, we'll have the least interruptions possible," Susan Rovner, NBC Universal Television's Chairman of Entertainment said via Parade. "I think it'll be a great event for the fans to enjoy this incredible show."
This means that the final episodes of This Is Us will likely run without any breaks from January until May 2022.
NBC Executives cried on Zoom because 'This Is Us' Season 6 is so emotional
From Kate and Toby's (Chris Sullivan) divorce to Randall and Beth's (Susan Kelechi Watson) future and even Kevin finally finding true love, it's all going to leave us breathless as we sit through our final hours with the Pearsons. Fogelman has even revealed that he cried while writing the scripts for the opening episode of season 6. He explained that has only happened once before when he wrote William's (Ron Cephas Jones) death in season 2.
In fact, when Fogelman mapped out the outline for season 6 of This Is Us for executives at NBC, people began weeping on Zoom. "People were crying to the point that I wasn't sure if I should keep going or not. Cameras were shutting off, and I thought I'd lost people."
It appears that we might need these extra few months to prepare ourselves for the final season of the acclaimed drama.
'This Is Us' Season 6 will answer fans biggest questions
Though we are in for an emotional whirlwind, we also know that the final season of This Is Us will answer every single question that fans have about the Pearsons. Fogelman has already teased the title of episode 601 and he has announced that the season will begin on the Big Three's 41st birthday. Often on our birthdays when we're blowing out those candles and we make that wish, we're wishing for that happy ending for ourselves," he told Entertainment Tonight. "For Kevin's character, all of us — everyone who writes him and everyone who are fans of him and people who have varying relationships with who they root for — are hoping he finds his romantic center."
With 18 episodes to get through in the final seasons, Fogelman has hinted that each episode is vital to the overall story. "All the questions that you're asking about Kate, and who's Nicky [with in the flash forwards], and how does this end…. We've had it very carefully mapped out," he told Deadline.