'This Is Us' Season 6: Justin Hartley Updates Fans on Kevin and Madison's 'Complex' Storyline Ahead of the Premiere
What's next for Kevin and Madison in 'This Is Us' Season 6? Justin Hartley and Caitlin Thompson reveal what happens to their characters in the final season and hints where they stand in the next few episodes.
Many This Is Us fans were crushed when Kevin Pearson (Justin Hartley) and Madison Simons (Caitlin Thompson) didn't get married in the season 5 finale. But it looks like they will still be spending some time together in the future. So what's next for the two characters in the final season? Recently, Hartley revealed how Madison and Kevin feel about each other now and what happens when This Is Us Season 6 airs on NBC. And ultimately, it looks like the storyline is going to be "complex."
What happened to Madison and Kevin in 'This Is Us' Season 5?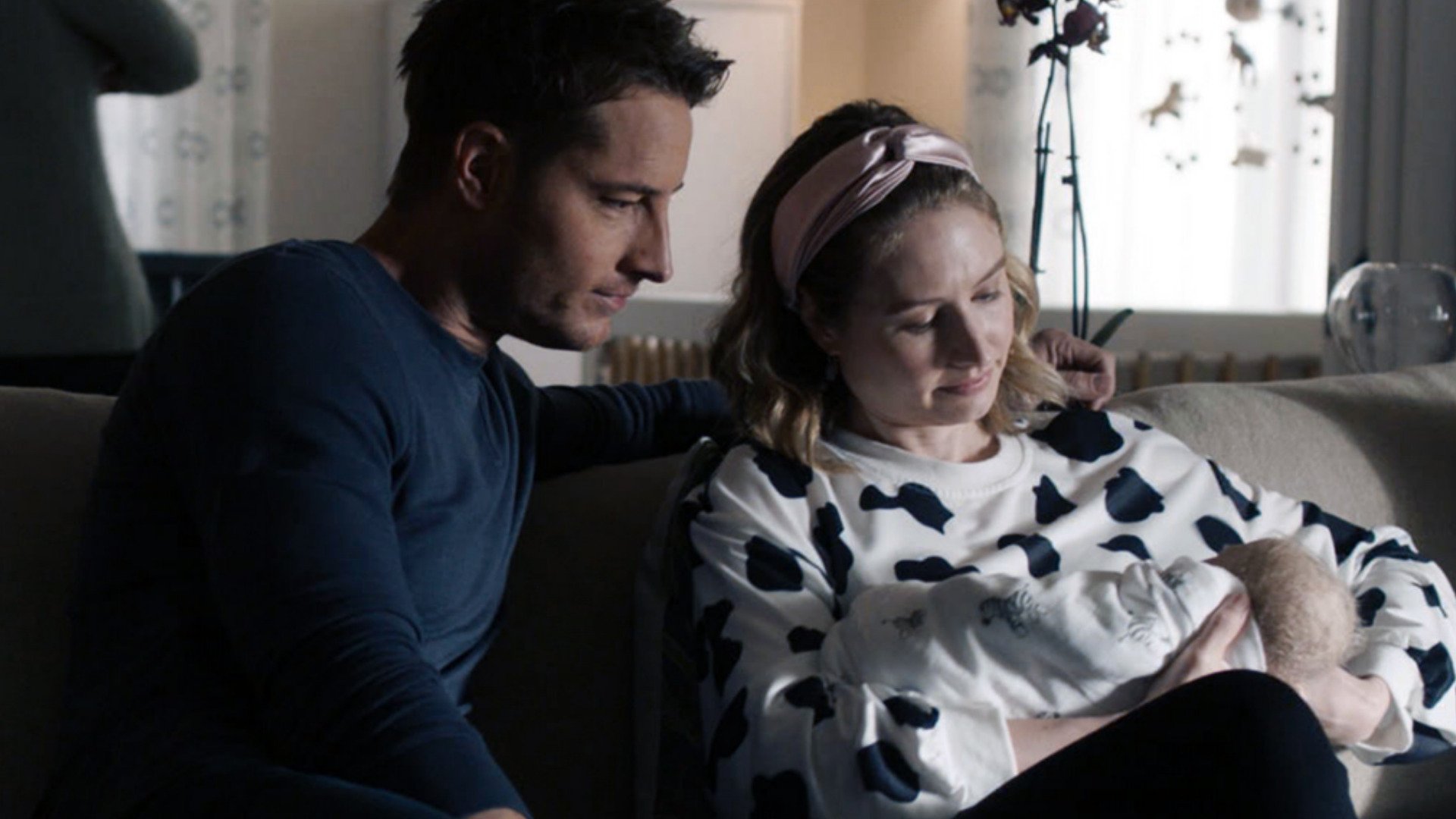 In This Is Us Season 5, Madison and Kevin welcomed their twins, Nicholas and Frances, to the world. The couple also planned to get married. But everything came to a stop in the grand finale.
At the end of the final episode, Madison realized that Kevin didn't love her, and she deserved better. So she called off the wedding.
"I can't marry someone who's not in love with me," Madison said to Kevin. "We can still do this all together. We can raise a family together. I will commit to that with you. But we cannot get married this way."
Despite the breakup, Kevin and Madison were later spotted acting chummy together during the flash-forward scene at Kate's (Chrissy Metz) wedding to Phillip (Chris Geere). 
Justin Hartley teases what happens to Kevin and Madison in 'This Is Us' Season 6
This Is Us Season 6 will premiere on Tuesday, Jan. 4, and many fans have been wondering where Kevin and Madison's relationship stands in the present day. But luckily, Hartley recently updated viewers on the characters' feelings toward one another and where they're headed next as the show moves into the last season.
"It's complex," Hartley told Access of Kevin and Madison. "The wedding got called off, obviously, and they're trying to figure out how to co-parents. They both really care about each other. They both respect each other, and they both want each other in their babies' lives."
The This Is Us star also suggested that Madison and Kevin's relationship becomes "even trickier" when more characters are brought into the mix.
"But it's a tricky thing," Hartley said. "And when you start to introduce other characters, it gets even trickier. But this is real-life stuff. It's hard to tackle, but we always manage."
Justin Hartley and Caitlin Thompson on Kevin and Madison's love story in 'This Is Us' Season 6
For now, This Is Us fans will have to wait and see whether Kevin and Madison are able to remain friends or even get back together in season 6. But it seems like both parties are still looking for love in the sixth and final season.
When speaking with Extra, Hartley said it was "brave" of Madison to break up with Kevin because they both deserved to end up with someone they loved. Then when asked whether Kevin will find love in season 6 of This Is Us, Hartley said, "I hope so."
Meanwhile, Thompson told Variety that Madison will be "looking for real love" in the final episodes of the NBC series. But fans will just have to see whether it's with Kevin.
"[Madison's] out there looking for real love," Thompson said. "Whether she and Kevin find that or if it's with someone else, I think she's committed to knowing her self worth and to finding love that is worthy of what she brings."