'This Is Us' Season 6: Will Kate and Miguel Die by the End of the Series?
Each new day brings us closer to the This Is Us Season 6 premiere, but fans still don't know what happens to Kate (Chrissy Metz) and Miguel (Jon Huertas) in the future. The two characters are key players in the Pearsons' story. Now, many viewers are fearing the worst as the NBC drama nears its final season. So will Kate and Miguel die in This Is Us Season 6? Luckily, creator Dan Fogelman recently teased what to expect — here's what he said.
Why 'This Is Us' fans think Kate and Miguel might die in 'This Is Us' Season 6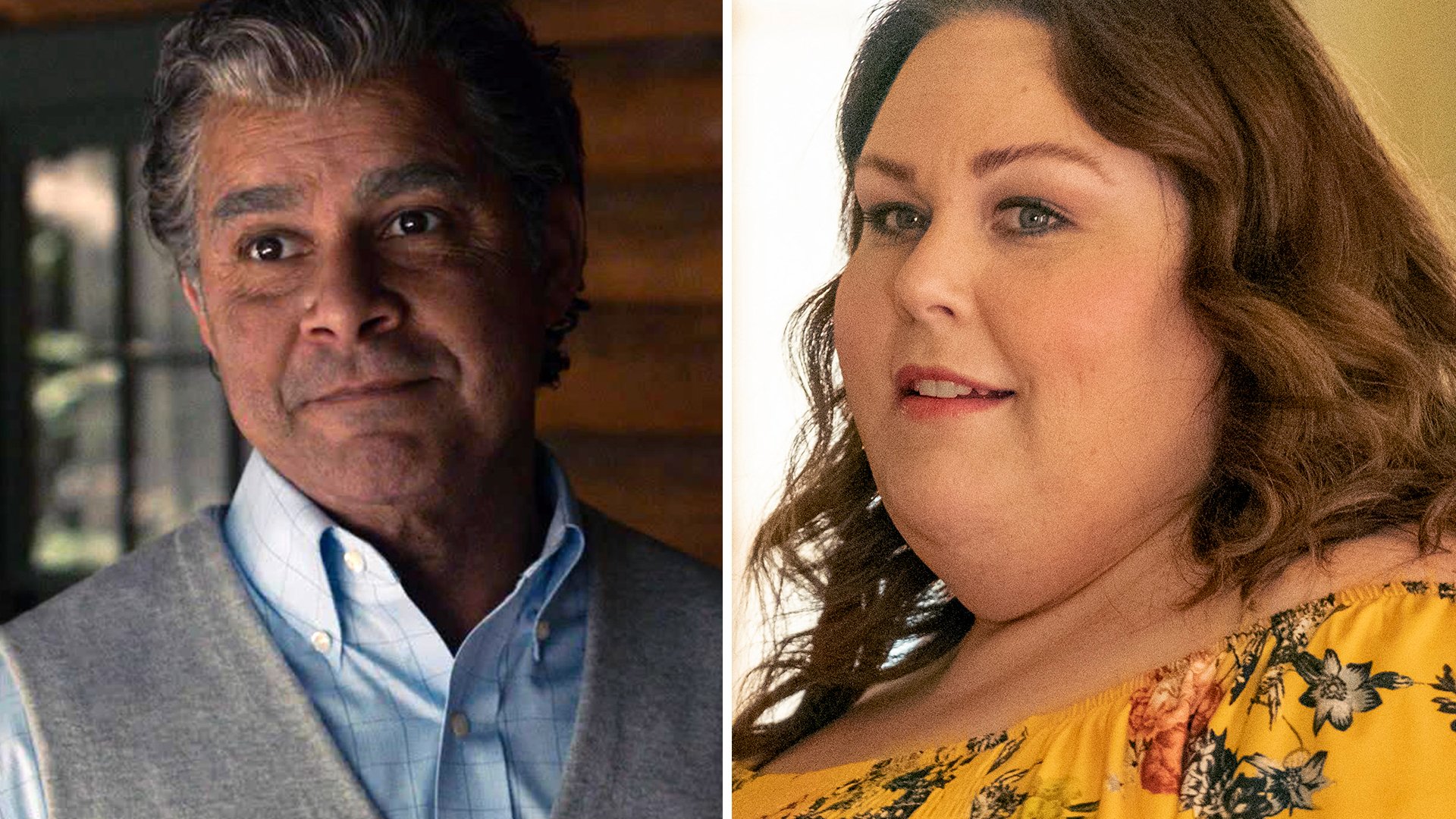 This Is Us frequently jumps to one future timeline set at Kevin's (Justin Hartley) home. In multiple flash-forwards, the Pearsons gather around Rebecca (Mandy Moore), who appears to be on her death bed. That said, a few important characters have yet to show up.
Thus far, the NBC series has highlighted appearances from Kevin, Rebecca, Randall (Sterling K. Brown), Beth (Susan Kelechi Watson), Toby (Chris Sullivan), and Uncle Nicky (Griffin Dunne). Then more recently, This Is Us updated fans on adult Tess (Iantha Richardson), Deja (La Trice Harper), and Annie (Iyana Halley).
Kevin and Madison's (Caitlin Thompson) twins, Nicholas and Frances, also made a brief cameo. Meanwhile, Toby and Kate's children, Hailey Rose (Adelaide Kane) and Jack (Blake Stadnik), were featured as adults in a far-future timeline.
Now, many fans are still wondering what happens to Kate, Miguel, Madison, and Malik (Asante Blackk). But midway through This Is Us Season 5, a new flash-forward scene confirmed at least one more arrival. 
What Dan Fogelman says about the possibility of Kate and Miguel's death in 'This Is Us'
For now, This Is Us fans must watch the Pearsons' journey unfold in the sixth and final season. But at this time, no one knows whether Kate, Miguel, Madison, and Malik are even alive in the future. Then in May 2021, Fogelman spoke with Deadline and teased the fate of his characters. The publication noted that Kate and Miguel aren't in any flash-forwards and asked whether the characters aren't shown in the timeline because they're dead.
Fogelman replied, "It's possible."
Even so, the This Is Us creator hinted that those characters might experience another surprise in season 6.
"I mean, when you don't show somebody, usually in this show, it's either for a reveal or for a reason. I think that we have more surprises and turns in store," Fogelman said. "I don't know that any of those will come to that level of catastrophe."
What's next when 'This Is Us' returns for season 6?
As of this write-up, NBC has yet to reveal the This Is Us Season 6 release date. However, the network confirmed the new cycle will start midseason. So it's likely the premiere will debut in early 2022. But whenever This Is Us returns with the next episode, it seems the new season will be about questions answered.
"We have been working tirelessly to set up this rewarding final season to make all the pieces fit together," Fogelman said, per TheWrap. "That's been part of the great benefit of, from the very beginning with the early success of the show, allowing us to kind of know our endgame, and has allowed us to build what we hope will be a very rewarding final season."
He later added, "All of those timelines are going to be brought to completion and explained. There will be no looming questions when we get to the end of next season, everything will be resolved. … So all those locations you've been to, all those future timelines we've been to, they will all get resolutions."
This Is Us will return to NBC for season 6.