'This Is Us' Season 6: Chrissy Metz Says Kate Will 'Always' Love Toby Despite the Divorce in the Future
Many This Is Us fans are itching to find out why Kate (Chrissy Metz) and Toby (Chris Sullivan) divorce in season 6. But even when the two decide to split, it seems possible they'll still care for one another in some capacity. Recently, Metz teased Kate will always love Toby – here's what the This Is Us star said about the couple's "bittersweet" storyline in the final season. 
How fans know Kate and Toby divorce in the future of 'This Is Us' Season 6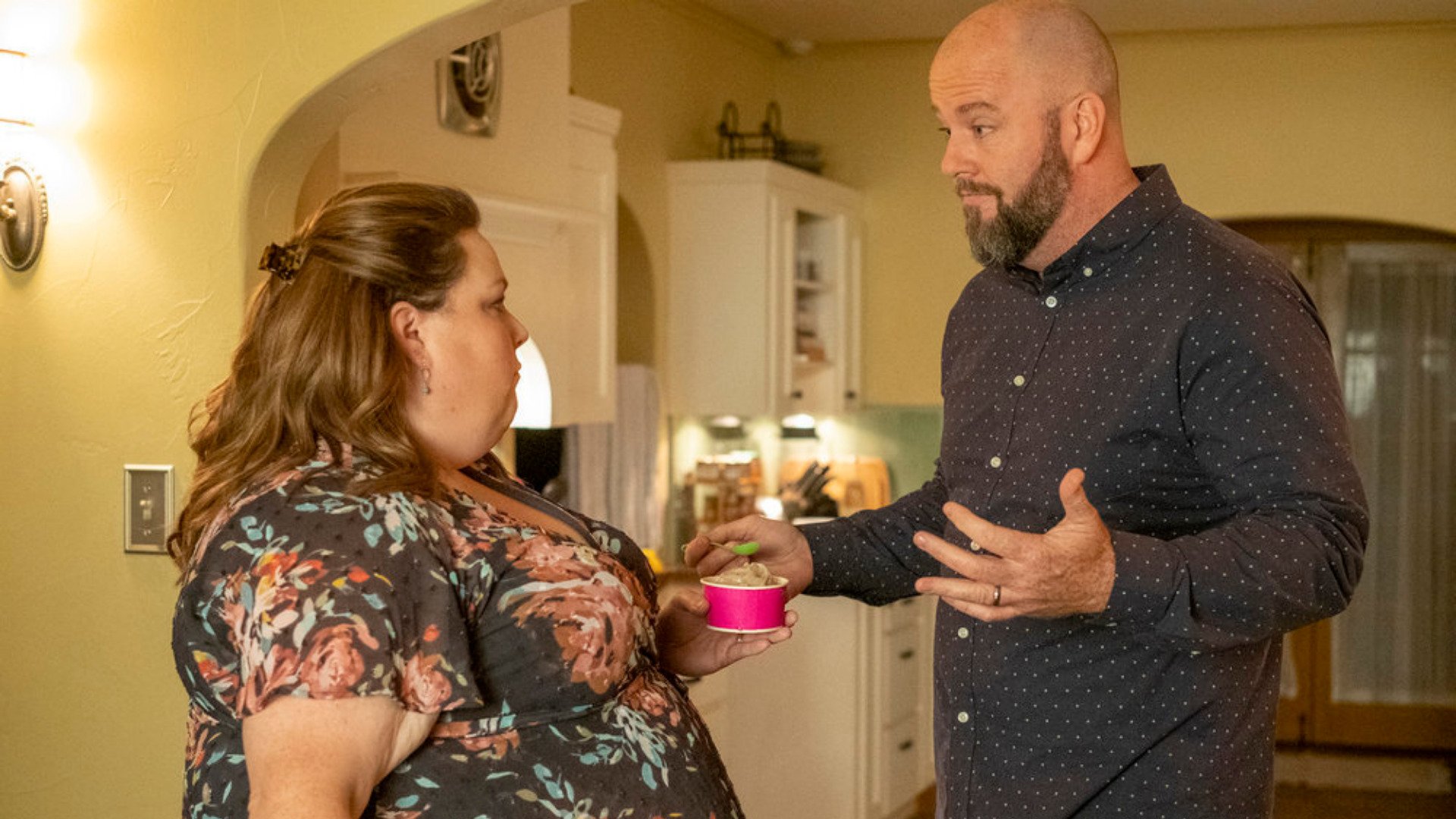 This Is Us didn't specifically show Kate and Toby getting a divorce. But in the season 5 finale flash-forward, Kate marries her co-worker, Phillip (Chris Geere), in five years from the present timeline. 
Meanwhile, Toby has already been seen in the flash-forward set at Kevin's (Justin Hartley) future home. So if Kate and Toby are no longer together and Toby doesn't die, then the couple will eventually break up.
Chrissy Metz on Kate and Toby before 'This Is Us' Season 6
In an interview with Extra, Metz opened up about Kate and Toby's divorce in This Is Us Season 6. 
"I think the hardest part is to find out what happened," Metz said. "I think we saw the writing on the wall when Toby has to have a new job, the pandemic, and the conception of Jack, who is living with a disability. All of those things really affect a relationship."
That said, Metz hinted that Kate will always love Toby as her first real love, noting that her character is forever changed by her current husband. Metz said:
"People either grow together or they grow apart. And that's a tough pill to swallow. But I do think that the bittersweet aspect of any relationship is that you're forever changed by the person that you are in a relationship with. And Kate is forever changed by Toby and will always be in love, you know, as her first real love."
Chrissy Metz shares more clues teasing why Toby and Kate break up in 'This Is Us' Season 6
Still speaking with Extra, Metz dropped a few more clues about what happens to Kate and Toby in This Is Us Season 6. The actor confirmed that there isn't "one moment" that leads to the divorce. However, it seems the two take a step back and realize they aren't happy.
"People do grow apart," Metz said. "The beautiful part is that, like, that happens. Not everybody is your forever person, at least not romantically. I know that they'll always be in each other's lives. But it's tricky."
Whatever happens to Toby and Kate in the sixth and final season of This Is Us, many fans are ready to find out what really happens. So stay tuned. There are plenty of stories left to tell.