'This Is Us' Season 6: What's Next for Kevin and Cassidy? Fans Don't Think the Two Characters Get Together
Many This Is Us fans were shocked when Kevin Pearson (Justin Hartley) called Cassidy Sharp (Jennifer Morrison) in season 6 episode 3. The two characters haven't been on screen with each other in some time. But it seems like they're still close friends. So what's next for Cassidy and Kevin in This Is Us Season 6? Here's what to expect and some fan theories about the future.
[Warning: This article contains spoilers from This Is Us Season 6 Episode 3, "Four Fathers."]
What happened to Kevin and Cassidy before and during 'This Is Us' Season 6?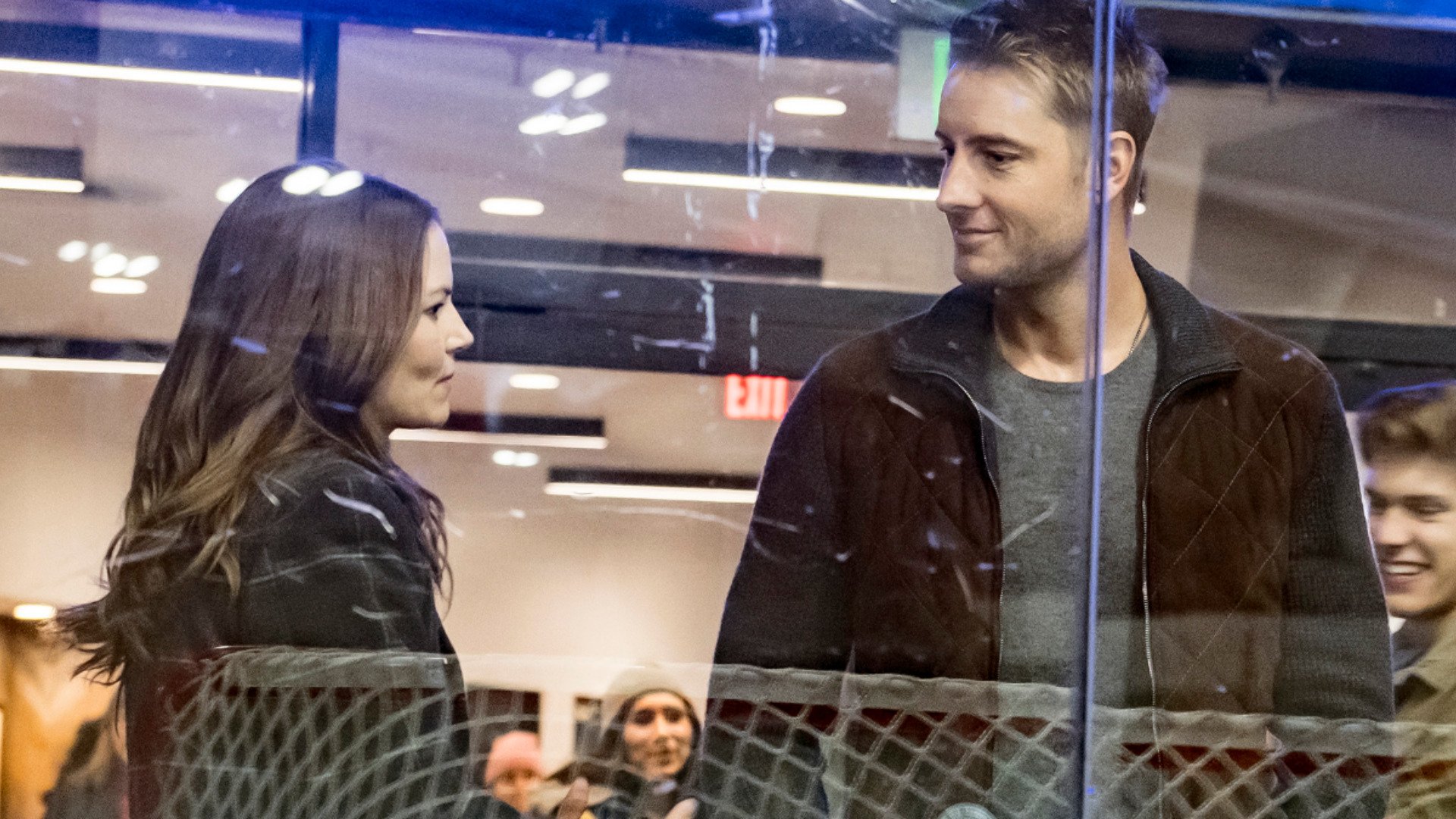 Kevin and Cassidy haven't been seen together on This Is Us for a hot minute. In season 4, the two addicts met because of Nicky (Griffin Dunne). Cassidy and Kevin also hooked up. But even so, the two remained friends, and they helped each other grow. Cassidy went back to her husband and son. Meanwhile, Kevin went to LA, and he had Nicholas and Frances with Madison (Caitlin Thompson). 
Cassidy returned in This Is Us Season 5, but she was mainly there to support Nicky and his trip to California. And at the time, writer Laura Kenar told Entertainment Weekly that Cassidy would come back by the end of the season for a "cool reveal." But it didn't happen. Nevertheless, Morrison reprised her role in season 6.
In This Is Us Season 6 Episode 3, Kevin starts to question his vision of his future. He always wanted to be like his father, Jack (Milo Ventimiglia), and have a full family with his wife and kids. But now that Kevin isn't marrying Madison, he's reimagining his life with just Franny and Nick. So Kevin's feeling down, and he almost sleeps with his young co-star from The Manny reboot. However, he chooses to call Cassidy instead. The moment shows growth on Kevin's part, but what does this mean for his relationship with Cassidy?
Why did Kevin call Cassidy and what's next for the two together in 'This Is Us' Season 6?
Following This Is Us Season 6 Episode 3, many fans wondered why Kevin called Cassidy instead of someone like Madison or even Sophie (Alexandra Breckenridge). But writer David Windsor explained why Cassidy was the best person Kevin could call when speaking with People. 
Windsor noted that Kevin feels alone because of his complicated co-parenting situation with Madison. Meanwhile, Cassidy can relate to the situation "with her son and not being able to be there with him all the time." Writer Casey Johnson also revealed that Cassidy will "fall back into [Kevin's] life in unexpected ways" in This Is Us Season 6. But we'll have to wait and see how Cassidy's backstory fits in with the big picture as the final season continues.
'This Is Us' fans predict what's next for Cassidy and Kevin in season 6
For now, This Is Us fans will have to watch what happens to Cassidy and Kevin in season 6. But it seems like many viewers don't think the two will end up together by the series finale. On Reddit, many individuals noted that the call wasn't romantic, and it doesn't seem like the two will cross that line.
"I don't think Kevin's call to Cassidy was romantic. Didn't she help him with AA? It's a support buddy," a fan wrote.
Meanwhile, some This Is Us fans have theorized that Kevin's interactions with Cassidy will lead him to his forever person. And in a thread on Reddit, one viewer predicted that Cassidy will be the one to build Kevin end up with Sophie. The fan wrote:
"I feel like the last time he ran back to Sophie he was almost in the same emotional state that he is in now and that did not end well! When he went back home to just be there for her when her mom died, that was more the old Kevin she knew when things were good. She needs that Kevin to win her back and I think Cassidy will be the one who helps him get to that point where he truly matures into a content person with his life."
Whatever happens, it seems like many This Is Us fan theories about Kevin and Cassidy line up with the writers' teasers because she's the perfect one to help Kevin grow right now. But clearly, it's too early to tell what this means for the end of Kevin's love story. So stay tuned. 
This Is Us Season 6 Episode 4 airs Tuesday, Jan. 25.