'This Is Us' Season 6: Mandy Moore's Remarks About Rebecca Will Make You Emotional
This Is Us Season 6 is on its way, and many fans are wondering what's next for Rebecca Pearson (Mandy Moore). Previously, the beloved character was diagnosed with mild cognitive impairment likely due to Alzheimer's. But the fifth season didn't spend much time on the storyline. So where is Rebecca going into the sixth and final season? Recently, Moore shared how her character is feeling now and what's coming when the NBC drama returns. 
What happened to Rebecca Pearson in 'This Is Us' Season 5?
At the end of This Is Us Season 4, Randall (Sterling K. Brown) convinced Rebecca to take part in an Alzheimer's clinical trial in St. Louis, Missouri. However, she never made it to the Midwest due to the coronavirus (COVID-19) pandemic. Rather, Rebecca spent most of This Is Us Season 5 at the Pearson family cabin with Miguel (Jon Huertas).
Finally, This Is Us fans saw more scenes with Rebecca in the final few episodes of the season. Then in "Jerry 2.0," viewers started to realize why the character was being kept away. When Rebecca gave Beth (Susan Kelechi Watson) some advice, the Pearson matriarch revealed that her family was tip-toeing around her. Rebecca said:
Sharing with me like that made me feel not like some patient that everyone has to tip-toe around. Miguel is an angel. But I feel him worrying about me all the time, and it can be oppressive. Kevin and Kate don't ask me to help them with their kids. And even Randall went on this road trip to New Orleans to find out about his birth mother, and he's barely even mentioned a word of it to me. Maybe he thinks that I can't handle it? But today, you made me feel like me again. Like a mom and a girlfriend.
By the This Is Us Season 5 finale, Rebecca spent a few impactful moments with her family. She finally spoke to Randall about New Orleans. Then when Madison broke things off with Kevin, Rebecca admitted it was becoming increasingly difficult to imagine Jack (Milo Ventimiglia) in their family's situations. She also asked Kevin to build Jack's house.
"I don't know how many good years I have felt, I just know that I want to spend as much time with you guys as possible," Rebecca said. "I found a different kind of peace at the cabin this year. Kev, build me that house. The house he was going to build for me."
Mandy Moore opens up about Rebecca's future in 'This Is Us' Season 6
When speaking with the LA Times in June 2021, Moore shared how Rebecca is feeling as This Is Us moves into season 6. But ultimately, while the character is aware death is knocking on her doorstep, she's hoping to make the most out of her life.
"Rebecca knows this disease will eventually rob her of everything so she's pushing herself to spend time with her family and loved ones," Moore said. "I feel like her light had sort of dulled after Rebecca lost Jack. Ironically, this diagnosis forces her to live life with joie de vivre."
The This Is Us star also claimed that creator Dan Fogelman said the next year was going to be "really challenging." So now, Moore is getting ready to be "wrecked" before filming picks up in August.
"I'm going to have to save all my tears, calibrate all my adrenals, get myself into a stable place before all of that gets wrecked and ruined," Moore said.
What's next for Rebecca when 'This Is Us' Season 6 is released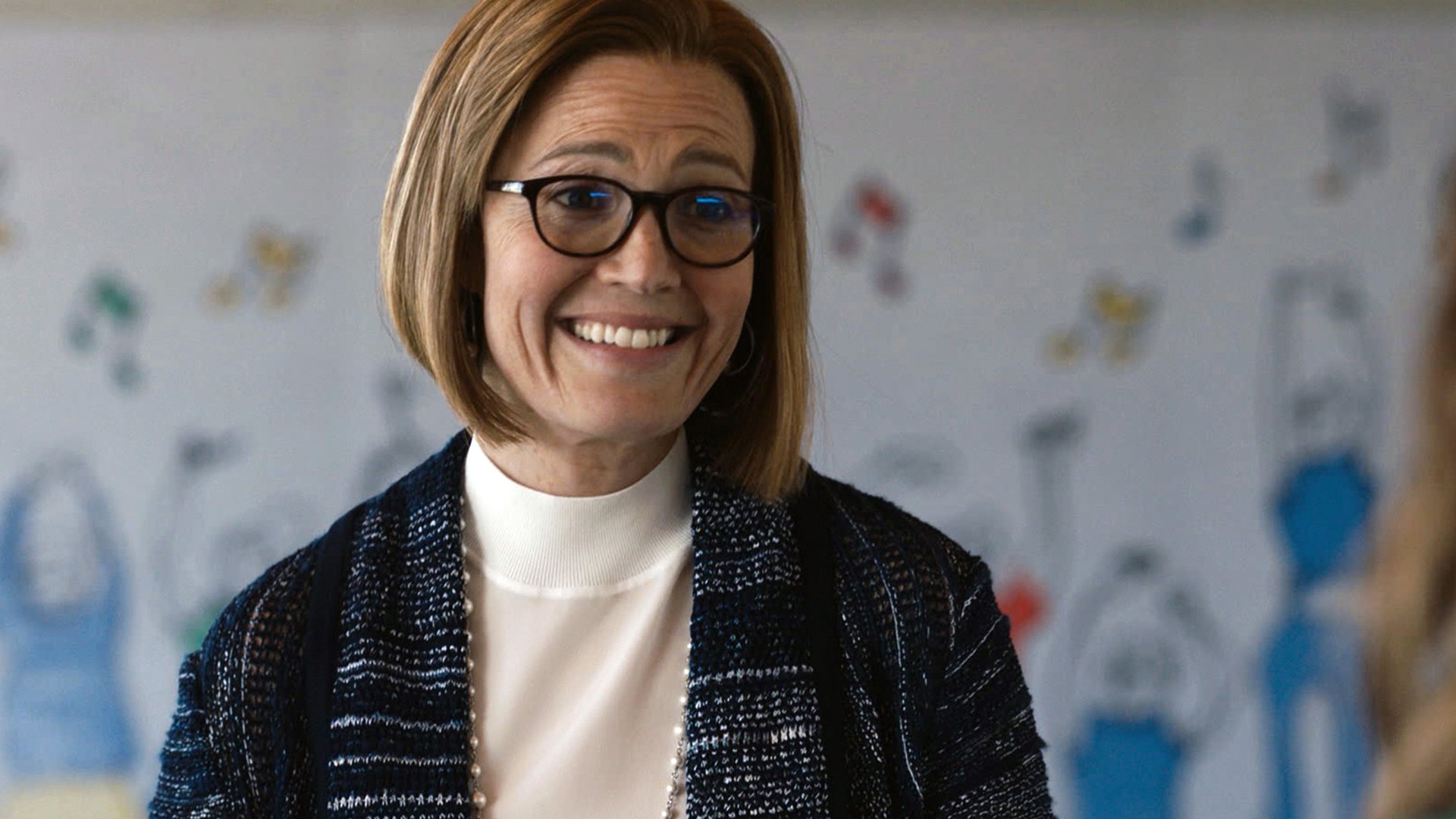 For now, This Is Us fans will have to watch Rebecca's storyline unfold in season 6. But Fogelman already teased a few arcs in the final season. When speaking with Deadline, the series creator confirmed the NBC drama will finally dive into Rebecca and Miguel's backstory.
"It was going to be a big Season 6 story for us always, or last season story, getting inside of that relationship, how they came together, then how they separated, then how they found their way back to each other," Fogelman said. "This is a real opportunity for us to explore new territory at the very end of our show."
Fogelman also echoed Moore's comments, revealing the actor will tackle something extraordinary in This Is Us Season 6. 
"Mandy is going to have a tremendously ambitious season next year as an actress," Fogelman said, per The Hollywood Reporter. "As we're traversing these timelines into the future and have a character battling Alzheimer's, it's going to be quite a showcase for [Moore], who I think is doing something extraordinary on television."
This Is Us Season 6 returns to NBC in 2022.