'This Is Us' Season 6: Miguel and Rebecca Have 'One of the Most Heartbreaking Moments' Coming Up in a New Episode
'This Is Us' Season 6 star Jon Huertas hints what happened to Miguel and Rebecca in an upcoming new episode of the final season, and it's 'heartbreaking.
New episodes of This Is Us Season 6 are finally going to dive deep into Rebecca (Mandy Moore) and Miguel's (Jon Huertas) backstory. But it looks like there will be some major heartbreak before the two characters find their happily ever after. Recently, Huertas teased a "heartbreaking" moment between Miguel and Rebecca will be coming up before the end of This Is Us — here's what we know.
What happened to Miguel and Rebecca in 'This Is Us' Season 6?
As of this writeup, This Is Us has only shown snippets of Miguel and Rebecca's past. Fans already know that the two started off as friends alongside Jack (Milo Ventimiglia). Then sometime after Jack's death, Rebecca and Miguel lost touch for several years before reconnecting on social media and eventually marrying.
Meanwhile, This Is Us Season 6 showed Rebecca and Miguel going back out on the dating scene. At the time, the characters had a platonic relationship, and they supported each other as they went speed dating together. But as Rebecca sparked up a romance with Matt (Matt Corboy), Miguel started to realize his feelings for the Pearson matriarch. 
Jon Huertas teases a new 'heartbreaking' moment for Rebecca and Miguel in 'This Is Us' Season 6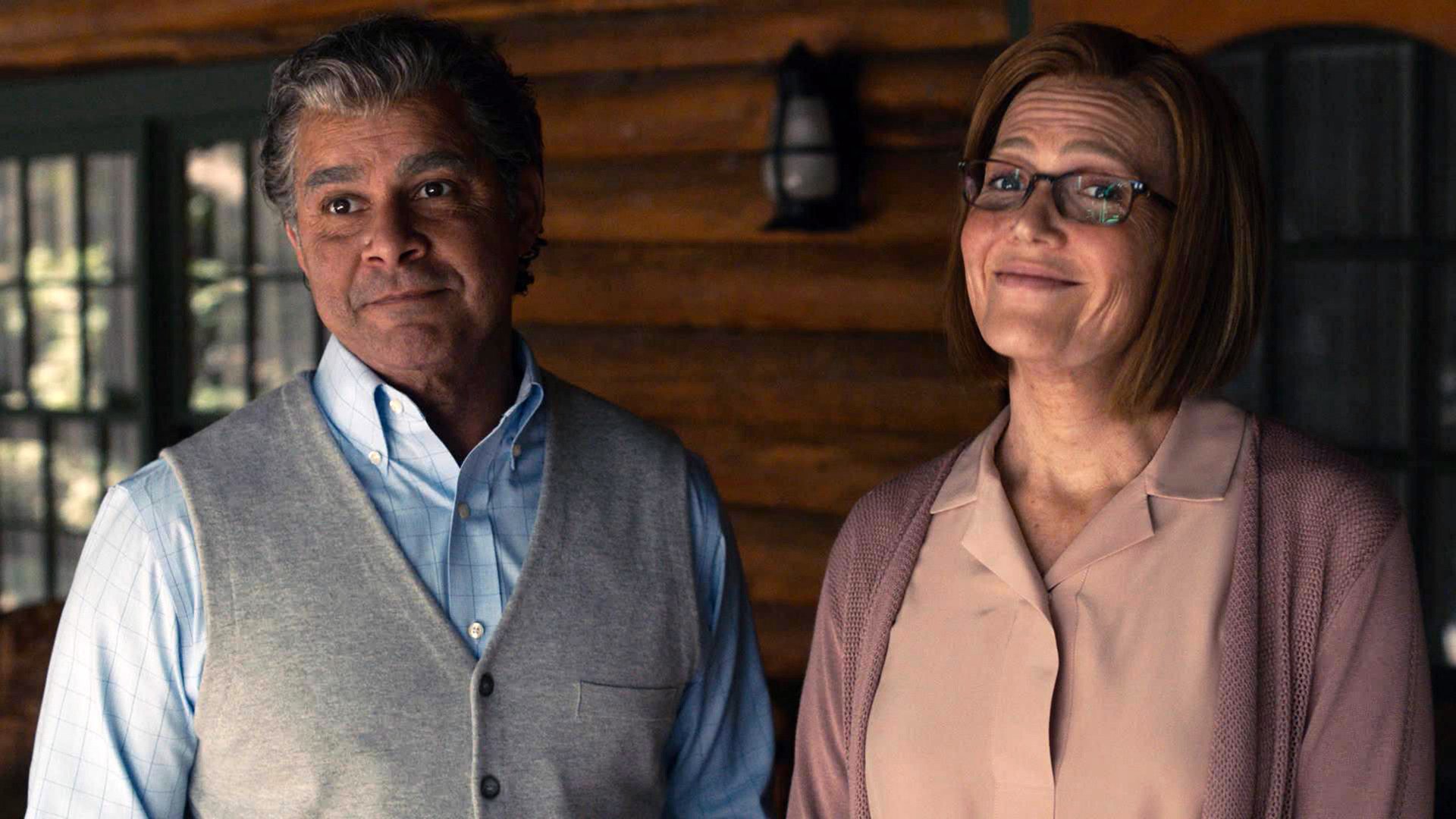 Now, many This Is Us fans are excited to watch Rebecca and Miguel fall in love as new episodes of season 6 drop on NBC. But there's some drama ahead. 
When speaking with TV Insider, Huertas teased what happened to Miguel and Rebecca throughout the years, hinting that they will feel "sadness" before "joy." And while the sixth and final season will ultimately reveal "a real appreciation" for the couple, there will be some "heartbreaking moments" ahead.
"[I filmed] one of the most heartbreaking moments I've ever played onscreen before as an actor," Huertas said. "It was amazing to be a part of it with Mandy Moore."
Clues about what happened to Miguel and Rebecca on 'This Is Us'
As always, This Is Us fans will have to wait and see what happens next when it comes to Rebecca and Miguel's storyline in season 6. But the show's team has seemingly dropped a few more clues about the big moment. 
In an interview with Entertainment Weekly, Huertas recalled filming "one of the saddest moments" between Miguel and Rebecca. But the This Is Us star also added that the big moment will allow fans to realize that Rebecca and Miguel "should be together." Then Moore added that the "heartbreaking" scene will show the two characters "reach this boiling point where neither of them can ignore that there's sort of this unspoken chemistry."
Meanwhile, it seems Rebecca and Miguel have another big obstacle ahead of them. In episode 5 of This Is Us Season 6, Kate (Hannah Zeile) had an issue with Rebecca dating, but the argument quickly simmered down. That said, co-executive producer Julia Brownell recently told Deadline that Kevin (Logan Shroyer) or Randall (Niles Fitch) will "have a stronger reaction to the Rebecca/Miguel pairing." So get ready.