'This Is Us' Season 6: What's Next for Miguel and Rebecca?
Wondering what's next for Miguel and Rebecca after Matt's return in 'This Is Us' Season 6 Episode 5? Here's everything fans need to know before new episodes come back in a few weeks.
This Is Us Season 6 Episode 5 gave fans a small glimpse into Rebecca (Mandy Moore) and Miguel's (Jon Huertas) backstory. But it looks like the two characters have an obstacle before they find their happily ever after, and his name is Matt (Matt Corboy). So what's next for Miguel and Rebecca in This Is Us Season 6? Here's everything we know so far.
[Warning: This article contains spoilers about Rebecca and Miguel from This Is Us Season 6 Episode 5.]
What happened to Miguel, Rebecca, and Matt in 'This Is Us' Season 6?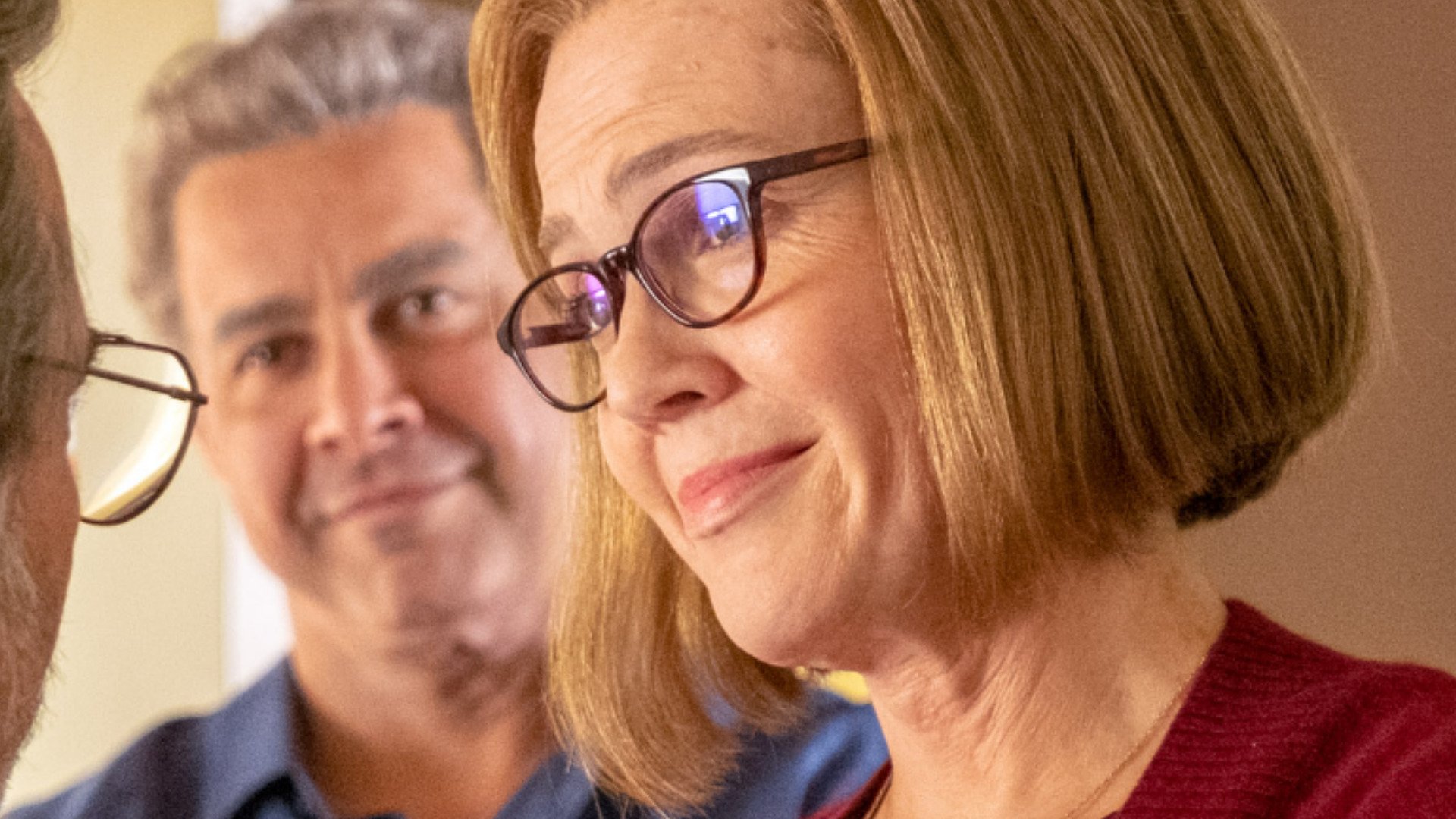 In This Is Us Season 6 Episode 5, "Heart and Soul," Miguel and Rebecca go speed dating together when they realize it's time to move on after Jack (Milo Ventimiglia). Early on, the two friends don't seem comfortable with anyone but each other. So Rebecca and Miguel make a pact to leave the event if things don't work out. 
Nevertheless, Rebecca meets Matt, who previously asked the Pearson matriarch on a date when she wasn't quite ready. But now, it seems Matt and Rebecca are the perfect match. So he asks her out for coffee. 
That said, Miguel overhears everything. He smiles. And ultimately, he seems conflicted. It's clear he's happy for his friend, but he's also jealous. Meanwhile, Rebecca faces some backlash from Kate (Hannah Zeile) after her coffee date with Matt. But luckily, the two make up by the end of the episode.
Miguel will try to crush his feelings for Rebecca in the next episodes of 'This Is Us' Season 6
Following episode 5 of This Is Us Season 6, co-executive producer Julia Brownell told Entertainment Weekly that Rebecca and Matt's spark was the moment that Miguel realized he felt something real for his friend. Brownell also teased that the Rebecca and Miguel storyline will "really come to a head" in the next few episodes as Matt continues to stick around.
"We're about to go into a series of several episodes where the relationship between Miguel and Rebecca, post-Jack's death, really will come to a head," Brownell said. "And for Miguel, he will bury those feelings as much as he possibly can because he doesn't want to have them."
The co-executive producer continued, "He's trying so hard to not feel the way he feels, but the more he sees her out there, the more he can't deny how he feels."
More clues about Rebecca and Miguel's story in 'This Is Us' Season 6
Of course, This Is Us fans already know how the Rebecca, Miguel, and Matt story ends in season 6. But viewers still don't know why Miguel and Rebecca stopped talking to each other before eventually reconnecting and marrying. Now, it's possible that Brownell dropped a big clue about what's coming next in an interview with Deadline.
When asked whether Kate's reaction to Rebecca and Miguel's relationship will delay the romance, the co-executive producer shared that either teen Kevin (Logan Shroyer) or Randall (Niles Fitch) will have a stronger reaction. 
"Kate and Rebecca come to an understanding here and Kate's reaction doesn't deter Rebecca from dating… it's actually another one of our Big Three who will have a stronger reaction to the Rebecca/Miguel pairing."
For now, This Is Us fans will have to watch what happens to Rebecca and Miguel when new episodes return. But it all unfolds soon. Brownell teased that Rebecca will start "realizing her own feelings" for Miguel, and it's all coming up in the next few episodes. Stay tuned.