'This Is Us' Season 6: Milo Ventimiglia Reveals Which Cast Member Won't Be Crying About the Last Season
This Is Us Season 6 is going to be an emotional rollercoaster. The NBC drama is officially coming to an end, closing the final chapter on the Pearsons' story. But it seems actor Milo Ventimiglia (who plays Jack Pearson) doesn't think one of his fellow This Is Us cast members will be crying about the last season — here's who and the sweet reason why.
Why 'This Is Us' Season 6 is the last season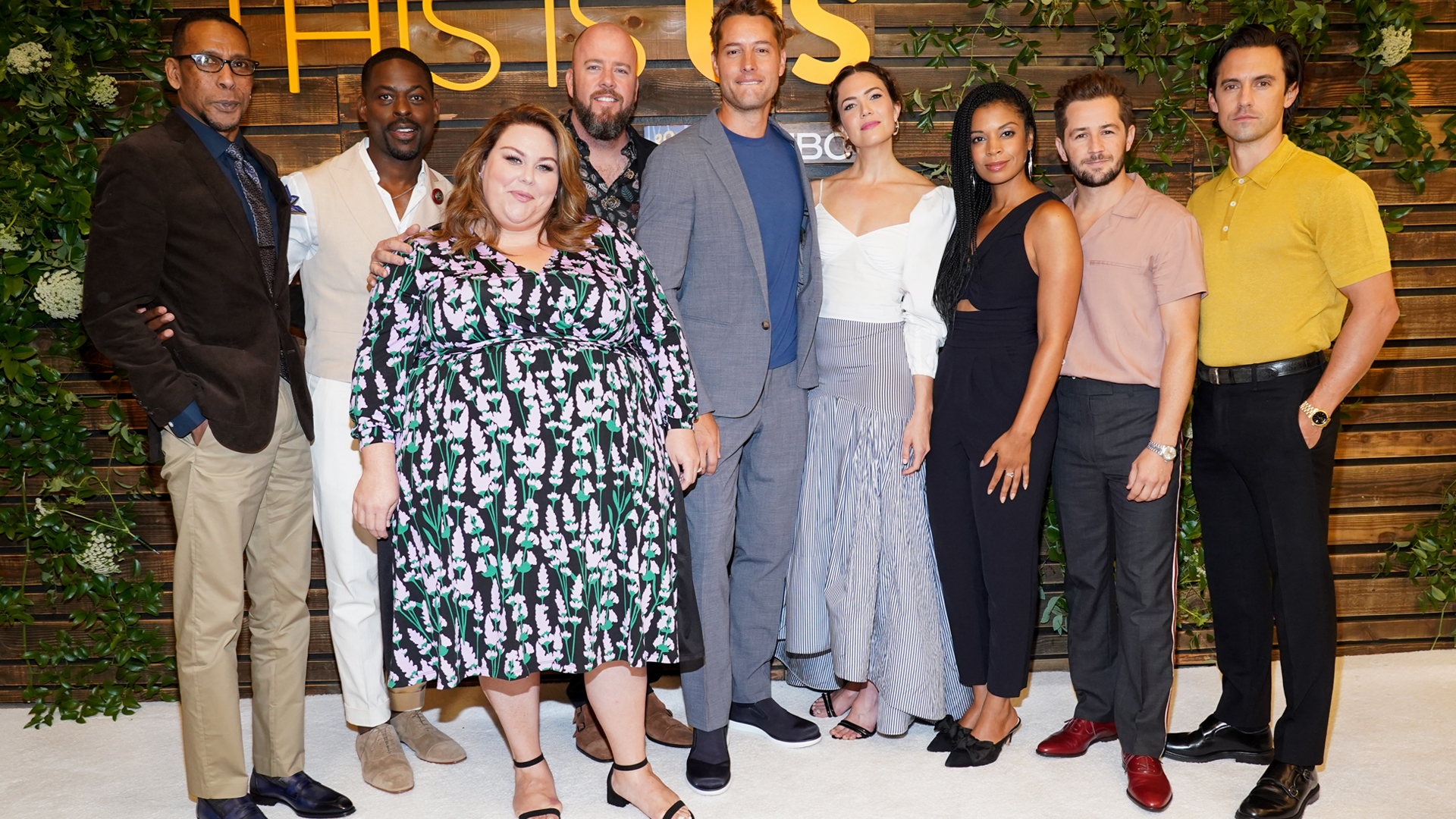 Ahead of the This Is Us Season 5 finale, NBC confirmed season 6 will be the last. The network confirmed the show's final run will include 18 episodes. Meanwhile, creator Dan Fogelman explained that the writers always planned to end This Is Us with six seasons. 
"Since the very beginning, I've had a strong feeling of where I want this to end," Fogelman told Entertainment Tonight in May 2021. "And it won't simply involve the series finale, but it involves the final season. It's moments. It's images. It's scenes. … We're excited to end it the way we talked about ending it since the first season of the show."
Why Milo Ventimiglia doesn't expect Justin Hartley to cry while filming 'This Is Us' Season 6
While the ending of This Is Us has been planned since the very beginning, it's going to be hard for many fans to let go. So we can't imagine how the show's team feels about saying goodbye to the series. Then in an interview with Extra from October 2021, Ventimiglia revealed that the This Is Us cast is "aware" that season 6 is the last season. But the actor hoped that his co-stars were "soaking it up" because they just started filming the new cycle. He also confirmed no one has shed a tear — yet.
"It hasn't gotten emotional yet," Ventimiglia said. "I'm sure it will. I'm sure there's going to be plenty of tears. Everybody is going to be crying."
The This Is Us star also teased that Sterling K. Brown (who plays Randall Pearson), Chrissy Metz (who plays Kate Pearson), and Mandy Moore (who plays Rebecca Pearson) will probably be crying at some point. But Ventimiglia noted that Justin Hartley (who plays Kevin Pearson) will not join them.
"Sterling can't do anything but cry on the show," Ventimiglia said. "Chrissy Metz cries. Mandy Moore gets emotional. Justin Hartley? Don't see a tear coming out of that man's eyes."
Then he explained why he doesn't expect Hartley to turn on the waterworks. 
"Justin is fun-spirited, always trying to keep people up and laughing," Ventimiglia said.
Dan Fogelman says he cried after writing the 'This Is Us' Season 6 premiere
Ventimiglia claimed the cast members of This Is Us Season 6 haven't cried yet. But it seems we're still in for an emotional ride. In August 2021, Fogelman revealed he shed a tear for the second time after writing the season 6 premiere episode.
"I just finished writing the season premiere, and it's the second time I've cried writing the show," the series creator said, per Deadline. "I was like, 'Oh God, what's happening?' The first time was when William died. That made me cry."
Fogelman also shared that he made studio executives cry when he pitched the storyline for This Is Us Season 6. 
"People were crying to the point that I wasn't sure if I should keep going or not," he said.
The sixth and final season of This Is Us is just around the corner, and we're definitely not ready to say goodbye. So start preparing those tissues now. We're in for quite the journey when new episodes return.
The This Is Us Season 6 premiere will air midseason on NBC in 2022.