'This Is Us' Season 6 Drops New Clues About Kevin and Randall in the Future
'This Is Us' Season 6 Episode 12 dropped some major new clues about what's next for Kevin's relationship with Madison and Sophie as well as Randall's senator campaign.
The new episode of This Is Us Season 6 on April 12 might have been about Kate (Chrissy Metz), but "Katoby" also provided fans with a few new clues about Kevin (Justin Hartley) and Randall (Sterling K. Brown). So what's next for the Big Three in upcoming episodes? Here's a breakdown of what happened.
[Warning: This article contains spoilers from This Is Us Season 6 Episode 12.]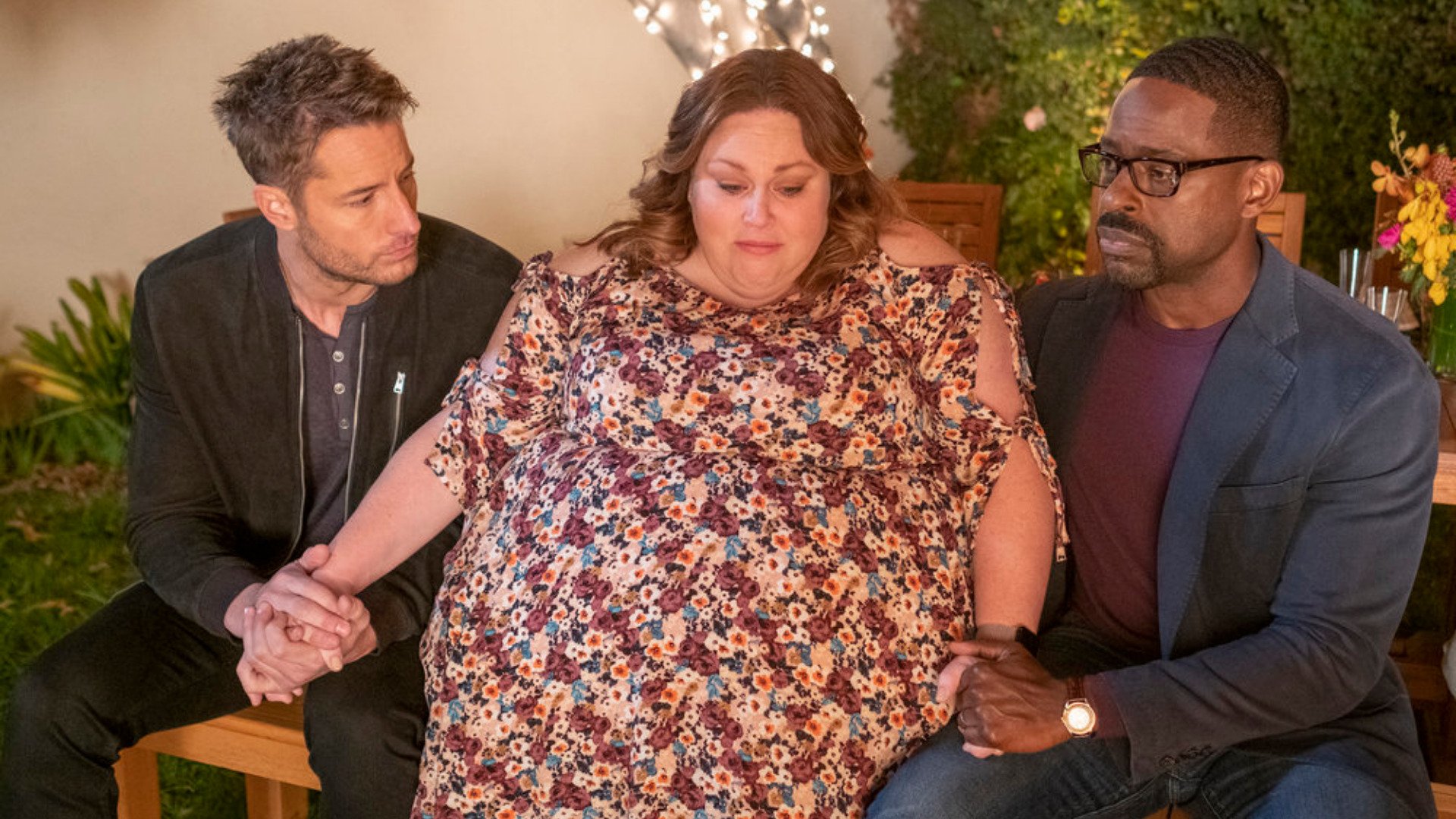 'This Is Us' Season 6 Episode 12 hints who Kevin doesn't end up with 
Many This Is Us fans have been wondering who Kevin ends up with in the future. Now, it seems the NBC drama is finally sharing some more clues. 
In the last episode, Elijah (Adam Korson) told Kevin that he wanted to propose to Madison (Caitlin Thompson). Madison also revealed she was in love with Elijah. That said, some fans were still convinced that Kevin and Madison could end up together in the future. But it seems episode 12 of This Is Us Season 6 stopped that theory in its tracks.
During Kate and Phillip's (Chris Geere) engagement party in "Katoby," Madison is pregnant, and she confirms that the baby is Elijah's. So it seems Madison gets her happily ever after with Elijah, not Kevin. 
Meanwhile, Kevin has been dating a lot of women, from Trojan girl to State Farm girl. But for the most part, the dates are duds. Then during the engagement party, Kevin sees his ex-wife, Sophie (Alexandra Breckenridge), with her husband, Grant. So Kevin waltzes off to talk to her. But does this mean a reconciliation in the future or is This Is Us confirming that Sophie and Kevin are also not meant to be? We'll see.
'This Is Us' Season 6 teases Randall's new senator storyline
Now, Randall's scene in This Is Us Season 6 Episode 12 was shorter than Kevin's. But there's still a fun clue about the city councilman's future timeline. 
During Kate and Phillip's engagement party, Randall briefly talks to Jae-Won (Tim Jo) on the phone. Randall tells his sister that donor contributions for his campaign are up by 20%. Then Kate jokes that she's excited to have a "future senator" at her event. 
In This Is Us Season 6 Episode 10, "Every Version of You," Randall decided he was going to run for senator after his trip with Rebecca (Mandy Moore). He is also called a "Rising Star" in an article by the time of Kate and Phillip's wedding. So what's in the cards for Randall's career in the far future — president perhaps? We're excited to see how this one unfolds.
Whatever happens with Randall, Kevin, and Kate as This Is Us Season 6 continues, it seems like every member of the Big Three is about to embark on a new adventure ahead of the series finale. Stay tuned. 
This Is Us Season 6 airs Tuesday nights on NBC.