'This Is Us' Season 6 Cast and Crew Tease the Premiere and We're Already Emotional
'This Is Us' Season 6 cast members Sterling K. Brown (Ransall) and Susan Kelechi Watson (Beth) and series creator Dan Fogelman tease the upcoming premiere and what happens next when new episodes return to NBC.
It's officially September 2021, which means many This Is Us fans are itching for more news about the season 6 premiere. The sixth and final season will return later than usual. But luckily, the This Is Us Season 6 cast and crew have been teasing what's next when new episodes come back. So get your tissues ready — here's what we know about the first episode so far.
When does 'This Is Us' return with the season 6 premiere?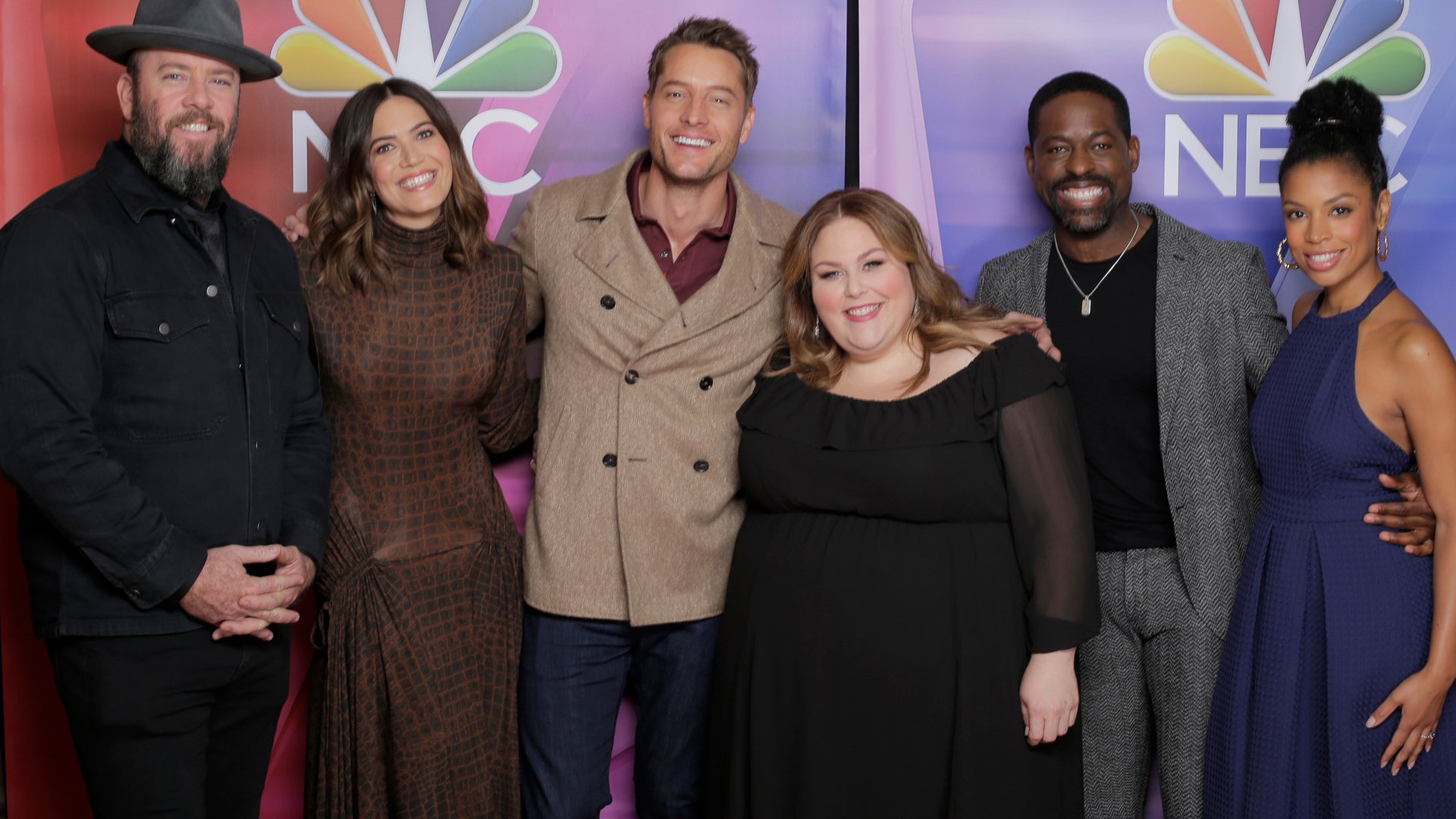 While the This Is Us Season 6 premiere won't air in September, the NBC drama isn't over just yet. There are still 18 episodes left. But as of this write-up, the network has yet to announce an official release date for the final season. That said, we've been given a few clues about the show's return.
Previously, NBC confirmed This Is Us Season 6 will start midseason. So new episodes will begin airing in early 2022. Then recently, creator Dan Fogelman and actor Sterling K. Brown suggested the upcoming premiere will be released sometime in January 2022. But the network was unable to confirm the date with Showbiz Cheat Sheet.
Creator Dan Fogelman teases the 'This Is Us' Season 6 premiere
While many This Is Us fans patiently wait for the season 6 premiere, Fogelman has been teasing the last chapter of the Pearsons' story. In early August, the series creator dropped a major clue about the title of the first episode. He confirmed This Is Us Season 6 Episode 1 will be ten letters long. 
Meanwhile, Fogelman teased the This Is Us Season 6 premiere during Deadline's Contenders Television: The Nominees event. The showrunner revealed that he brought studio executives to tears when he pitched the storyline for season 6. Then Fogelman shared that he got emotional while writing the upcoming premiere, noting that this has only happened one other time.
"I just finished writing the season premiere, and it's the second time I've cried writing the show," Fogelman said on Aug. 15. "I was like, 'Oh God, what's happening?' The first time was when William [Hill (Ron Cephas Jones)] died. That made me cry."
'This Is Us' cast members Sterling K. Brown and Susan Kelechi Watson on what happens when new season 6 episodes start
Now, Fogelman isn't the only one who has been hyping up This Is Us Season 6. Multiple returning cast members have been teasing the upcoming season. On the Big Three's birthday on Aug. 31, Brown shared some excitement with fans because he received the script for the big premiere.
"It's going to be a heck of a season. I want you all to know we just received the first episode of season 6. Very excited," Brown said on Instagram. "I haven't even read it yet, about to read it right now."
The This Is Us star also claimed that production for season 6 will start "right after Labor Day." Meanwhile, Susan Kelechi Watson (who plays Beth Pearson) recently hinted at three major storylines that are on the horizon. On Live with Kelly and Ryan, Watson said:
Where we left off last, you saw that Kate [Chrissy Metz] was getting married, and it wasn't to the guy she's married to now. It's not like they were renewing their vows. It's a whole other dude. So we're probably gonna see how that relationship — Kate and Toby [Chris Sullivan] — ends.

Then we'll see what happens with Mandy [Moore (who plays Rebecca)]. We've been seeing these flash-forwards of her in the bed, and obviously, it's looking like she's close to the end of her life. We'll see what happens there. 

And then for my character, Beth is doing a lot in the dance world and trying to change the world in terms of body acceptance, in terms of ethnicity acceptance. [She's] trying to make the environment a place where everyone is accepted, no matter what your body shape, no matter what your body type, no matter where you're from, who you are. So she's trying to do some work in that area. 
Clearly, we're in for an emotional rollercoaster when This Is Us comes back with the season 6 premiere. Now, with the cast and crew gearing up for production soon, we're hoping for more updates. So stay tuned.
This Is Us Season 6 returns midseason on NBC.