'This Is Us' Season 6 Premiere: 9 Mysteries We're Dying to Uncover in the Final Chapter
Our top mysteries going into the 'This Is Us' Season 6 premiere and when the cast and crew say they will be revealed or start emerging for the Pearson family.
There's no denying the hype behind This Is Us Season 6. Ahead of the Jan. 4 premiere, NBC confirmed the upcoming season will be the last. But don't fret. Creator Dan Fogelman has always been clear about the show's ending, suggesting that there will be no loose ends by the series finale. So what's left to uncover going into the This Is Us Season 6 premiere? Here are 9 mysteries that need to be solved by the final episodes and a few teasers from the cast and crew.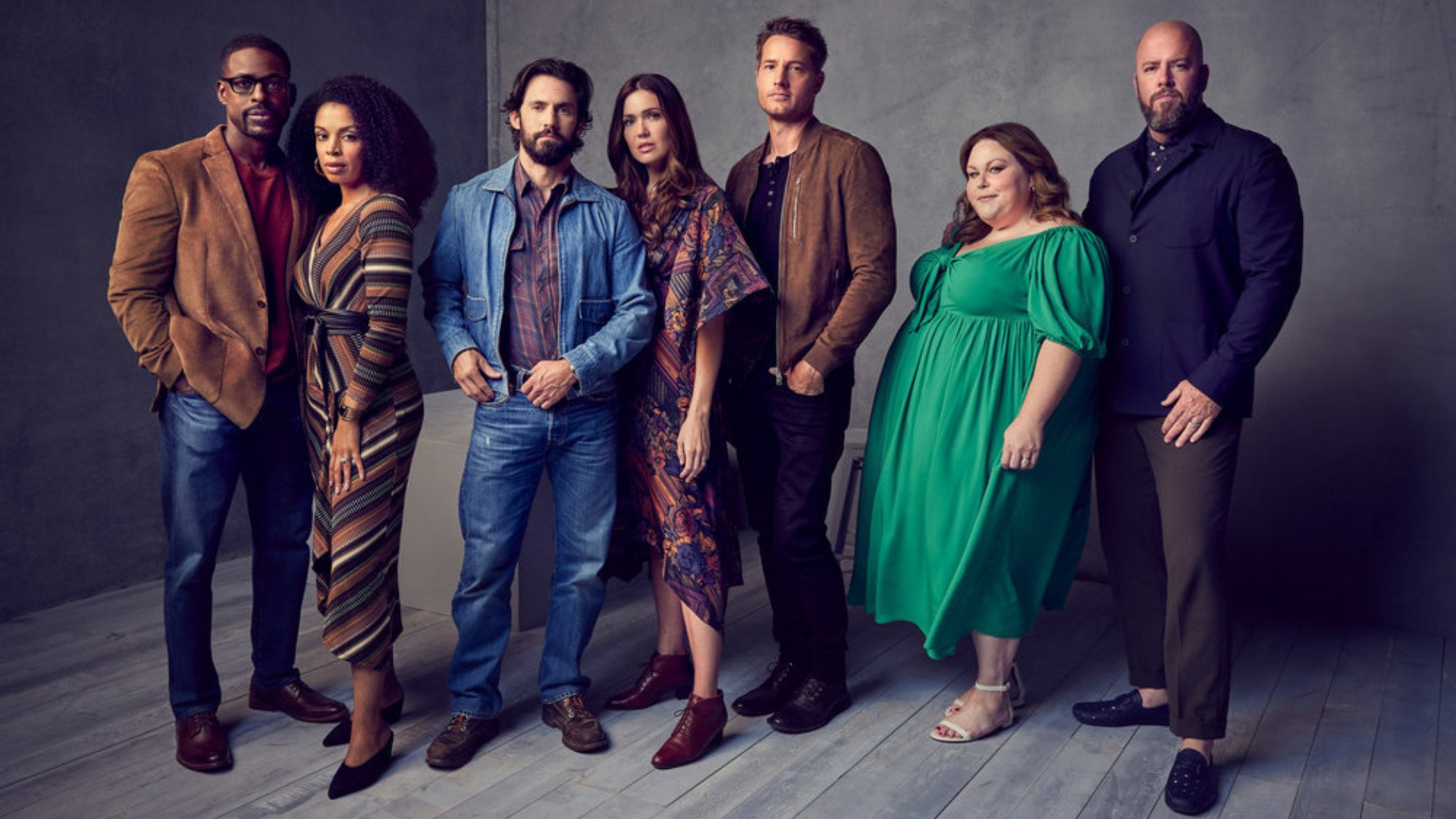 Why did Kate and Toby break up and how did Kate and Phillip end up together?
In the This Is Us Season 5 finale, fans learned that Kate (Chrissy Metz) and Phillip (Chris Geere) will get married in the future. Of course, this means that Kate and Toby (Chris Sullivan) also get divorced. 
Now, viewers are left wondering why KaToby broke up and how Phillip and Kate got together. But according to Metz, it's going to be a slow burn. When speaking with Entertainment Weekly in December, the actor revealed that there's "definitely no romance" between Kate and Phillip early on. But there will be a "massive turning point for Kate and Toby" in episode 9.
How does Rebecca's story end in 'This Is Us' Season 6?
Fans already know that This Is Us Season 6 will finally dive into Rebecca (Mandy Moore) and Miguel's (Jon Huertas) backstory. But there's another story surrounding the Pearson matriarch that's been eating at a few viewers for some time. 
In season 4, a doctor told Rebecca that she has mild cognitive impairment, likely due to Alzheimer's disease. Now, it seems like the character's health will continue to decline in the sixth and final season, and many fans have speculated that Rebecca will die at the end of the series. But whatever happens next, it seems the character's story will highlight what This Is Us is about.
"At its core, this has been a show about three things, which is family, time, and memory. Rebecca's story line and her disease really factors into all of that," Fogelman told Entertainment Weekly in January. "Alzheimer's is a disease that's a disease for the family, and not just for the one person who's suffering from it. This is a family whose childhoods and adulthoods have been defined by one another."
Does Kevin end up with Madison, Sophie, Cassidy, or Zoe?
When Kevin (Justin Hartley) and Madison (Caitlin Thompson) called off their wedding in the This Is Us Season 5 finale, many fans wondered who Kevin will end up with after season 6. 
Over the years, some viewers theorized that Kevin gets back together with exes like Sophie (Alexandra Breckenridge), Zoe (Melanie Liburd), or even Cassidy (Jennifer Morrison). But at this point, it's all up in the air. Heck, Kevin could still get married to Madison. 
After all, they were really friendly in the flash-forward sequence set at Kate's future wedding. Plus, Madison and Kevin will always be in each other's lives because they're both parents to Nicholas and Franny. But who knows what will happen next.
How does Randall become a 'rising star'?
Randall's (Sterling K. Brown) healing journey throughout This Is Us has been quite the treat. So where does the character go from here? In the flash-forward sequence from the season 5 finale, Randall was featured in a New Yorker profile, and the headline declared him as a "rising star." So what's the context and how did the City Councilman get here? It seems fans will find out midseason.
When speaking with Entertainment Weekly, Brown confirmed that Randall's "rising star" journey is "in the realm of politics," and will start in episode 10. "It's a slow burn," the actor said. "You'll hear things about it as it progresses."
Do Nicky and Sally get married in the future?
In This Is Us Season 5, fans found out that young Nicky (Michael Angarano) fell in love with a girl named Sally (Genevieve Angelson). The two were separated when Sally went to California, and Nicky stayed at home. But present-day Nicky (Griffin Dunne) started looking for Sally online toward the end of the season. 
Meanwhile, future Nicky confirmed that he is married. So will Sally and Nicky end up together in This Is Us Season 6? It's possible there's a happily ever after ahead.
Who is the father of Deja's baby?
Midway through This Is Us Season 5, the NBC drama dropped a major update about Deja (Lyric Ross). The show revealed what adult Deja (La Trice Harper) is up to in the future. 
As it turns out, the character becomes a medical student. She's also pregnant. So who is the father of Deja's baby in the flash-forward? Many fans are hoping it is Malik (Asante Blackk). But hopefully, season 6 will reveal what's going on. In the present day, the couple will face new challenges together. Remember, Malik just told Deja he got into Harvard. Jennifer also came back into Janelle's life.
Who is in the white car?
Speaking of the midseason flash-forward in This Is Us Season 5, the NBC drama still needs to answer who is in the white car. In the far-future sequence, Randall and Deja wave to someone coming up to Kevin's cabin, and the person's identity has yet to be revealed. Of course, many viewers are hoping to see Kate, Miguel, Madison, or even Sally. But this is one major mystery that needs to be solved by the end of the series.
How will Jack fit into the Pearsons' story in 'This Is Us' Season 6?
After Jack's (Milo Ventimiglia) death on This Is Us, some fans have noticed that the character faded into the background. The beloved character's impact on his children and wife are well-known at this point. So where do we go from here?
A few This Is Us fans have speculated that Jack will play more of a supporting role in flashbacks. Perhaps he'll also be seen when the final season explores Rebecca and Miguel. But according to TV Insider, the fourth episode of season 6 will dive into Jack's relationship with his mom, Marilyn (Laura Niemi). 
"It's an entire Jack episode — there are no other storylines in it," Ventimiglia told the publication. "We get into some distance that was between [Jack and Marilyn]. We know how much he cared about her."
Who dies by the end of 'This Is Us' Season 6?
In the above interview with Entertainment Weekly, Metz hinted that there are two characters that might die in This Is Us Season 6. 
"Two very important characters, we will see the end of their journey and that's always just so difficult," Metz said. "It's going to be a lot."
Of course, many This Is Us fans wouldn't be surprised if the series ended with Rebecca's death. But Metz specifically pointed out that the final season will see the end of two characters. So who could it be? At the very least, everyone has been accounted for in the far-future except for Kate, Miguel, Madison, and Malik. Now, fans just have to watch how it all unfolds.