'This Is Us' Season 6 Finale: Questions We Need to Be Answered Before the Series Ends
After that shocking This Is Us Season 5 finale, viewers still have so many questions they want answered before the This Is Us Season 6 finale. With only one more season of the Pearson family remaining, viewers have a list of pertinent questions.
Luckily, we know that Beth (Susan Kelechi Watson) and Randall Pearson's (Sterling K. Brown) marriage is going strong in 2034. However, we can't say the same for Kate (Chrissy Metz) and Toby Damon's (Chris Sullivan) relationship in the future. What about Kevin Pearson (Justin Hartley) and Madison (Caitlin Thompson)? Or is he with Sophie (Alexandra Breckenridge)?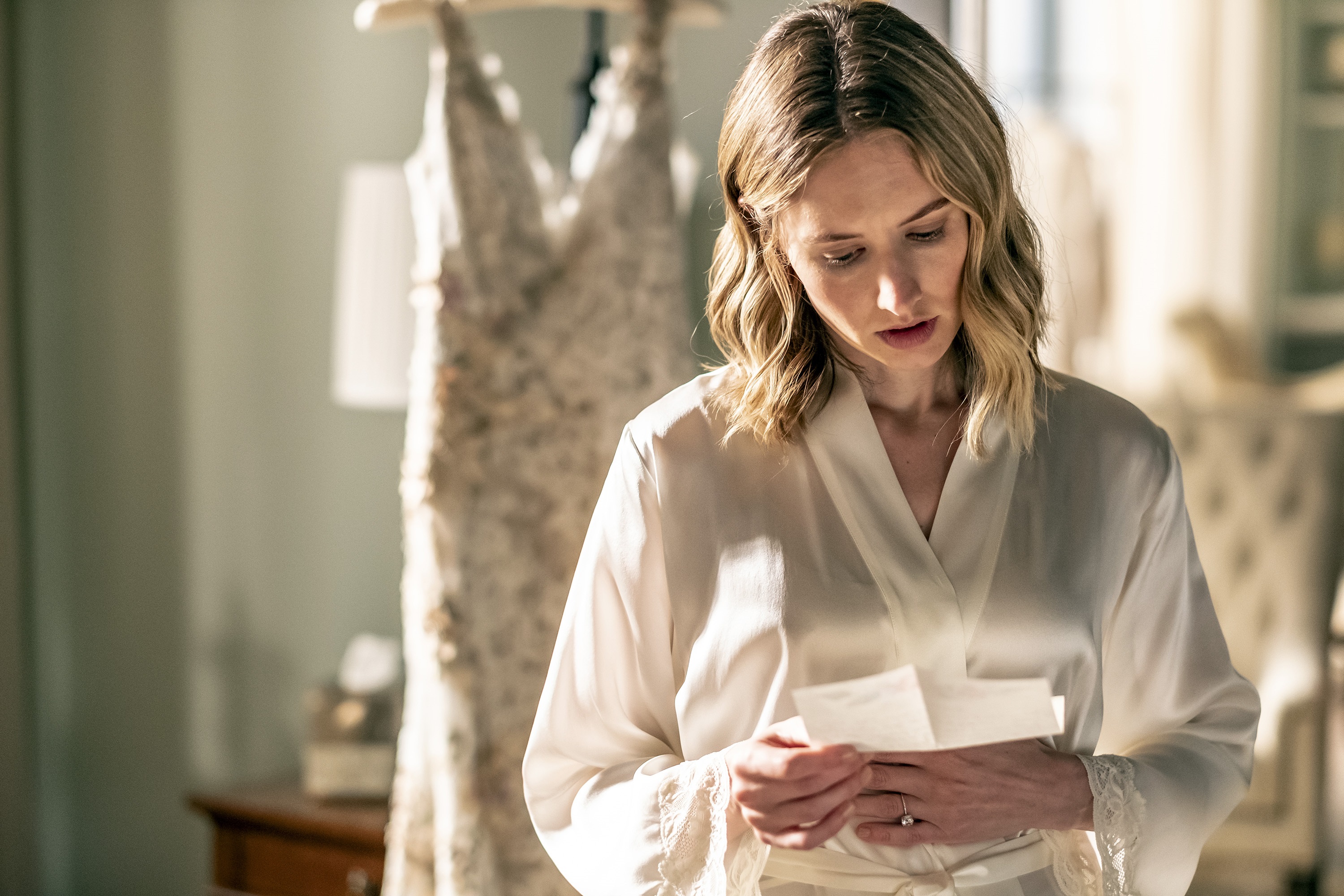 Are Kate and Toby together in the future? Is Kate alive in the future?
Kate and Toby's relationship is currently on the rocks in This Is Us Season 5. Toby lost his job during the coronavirus (COVID-19) pandemic and struggled to find a new one. Instead, Kate followed her passion for music to a teaching position for Blind or Visually Impaired children. She fell in love with her new job, while Toby felt increasingly frustrated becoming a stay-at-home-dad to their two children, Jack and Hailey.
From the flashforward at the end of This Is Us Season 2, fans suspected that Toby and Kate are not together in the future. Toby arrived at Kevin's house solo and didn't appear to be wearing a wedding band. He told Randall that he spoke to Jack and "they're on their way." However, we don't know if that means Kate and Hailey or someone else. By the This Is Us Season 6 finale, fans need to know what happened between Kate and Toby and if their marriage makes it. Some viewers worry that Kate died before the flash-forward timeline, but wouldn't Toby still wear his wedding band?
Are Uncle Nicky and Rebecca together? What happened to Miguel?
RELATED: 'This Is Us' Season 5 Episode 15 Recap 'Jerry 2.0'
Also, by the This Is Us Season 6 finale, fans want to know why Uncle Nicky (Griffin Dunne) is the one by Rebecca Pearson's (Mandy Moore) bedside? Where is Miguel Rivas (Jon Huertas) in the flashforward? Did Rebecca and Miguel break up? Did he die?
"Next season, I have a sneaking suspicion that we're gonna see the Rebecca and Miguel love story a little deeper than we have before," Huertas told NBC News on May 10, 2021. "We're gonna see how they got together, for sure."
Miguel and Rebecca's love story will unfold by the This Is Us Season 6 finale, so that means we will get the answers about why he isn't by her bedside. Maybe Miguel went to pick up something special for her? As for Nicky, the secret about why he's wearing a wedding band in the future might have something to do with his long-lost love, Sally. In This Is Us Season 5 Episode 15, Nicky began Googling her name. Viewers think this means that he's going to reconnect with his long-lost flame.
Is Kevin still with Madison?
Viewers began to see rifts in Kevin and Madison's relationship throughout This Is Us Season 5. Madison realized that Kevin had no idea what he pictured a future with her being like at her bachelorette party. Kevin had a video chat with Zoe (Melanie Liburd) that made him question whether Madison was the one he wanted to be with forever. Plus, a call from Sophie gave him true cold feet; however, Randall snapped him out of it.
Dan Fogelman reassured viewers that 'This Is Us' Season 6 is the last of the series
NBC did not cancel This Is Us, but the season 6 finale will be the last we see of the Pearson family. Show creator Dan Fogelman told fans in April 2019 that the series would only run through six seasons.
"I think we're roughly in the middle of where the television series is going to go," Fogelman told The Hollywood Reporter. "We never set out to make a television series that was going to last 18 seasons, and so we have a very direct plan."
When is 'This Is Us' Season 6 coming?
Much to fans' dismay, This Is Us Season 6 won't return until January 2022. This Is Us Season 5 began in late October 2020 because of regular production interruptions due to the coronavirus pandemic. The series took numerous breaks, and fans often couldn't figure out when the show might air or not. Instead of taking frequent breaks, NBC Universal's chairman of entertainment networks explained to Deadline why the show doesn't return until January 2022.
"This Is Us will be airing midseason for the first time in its remarkable run," Frances Berwick told the outlet. "Still the #1 drama on television, This Is Us has obviously been a fan favorite since its very first episode. We know that saying goodbye to the Pearsons is going to be hard enough. So what we wanted to do is honor the fans and get them as close to an uninterrupted run as we could, which is only possible in midseason."
Without many interruptions, The Pearsons returns in January 2022. Hopefully all of our burning questions will be answered by the This Is Us Season 6 finale in May 2022.