'This Is Us' Season 6: Does Rebecca and Miguel's Anniversary Party Spell the End of Toby and Kate's Marriage?
"This Us Us" teased that Rebecca and Miguel's anniversary party doesn't go as planned. Is this the event that breaks Toby and Kate's bond?
The final episode of This Is Us' trilogy featuring the Big Three: Kevin (Justin Hartley), Kate (Chrissy Metz), and Randall (Sterling K. Brown) concludes this evening. Thereafter, topics covered during the series' subsequent episodes will be up for grabs as the show's writers attempt to end the Pearson family storylines. In episode 11, titled "Saturday in the Park," which airs on Apr. 5, Rebecca (Mandy Moore) and Miguel's (Jon Huertas) anniversary barbecue does not go as planned. Is this the family get-together that drops the curtain on Toby and Kate's marriage?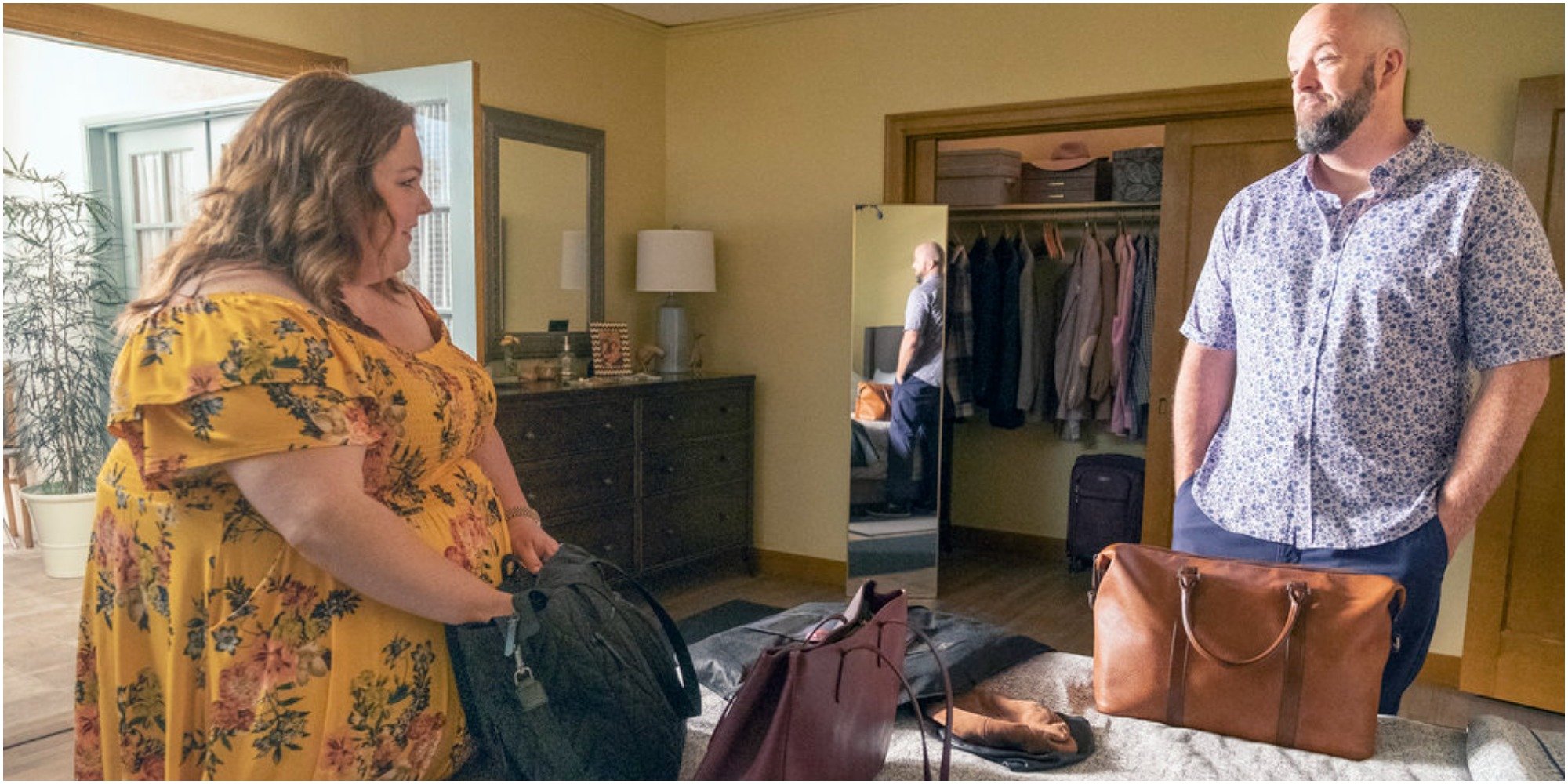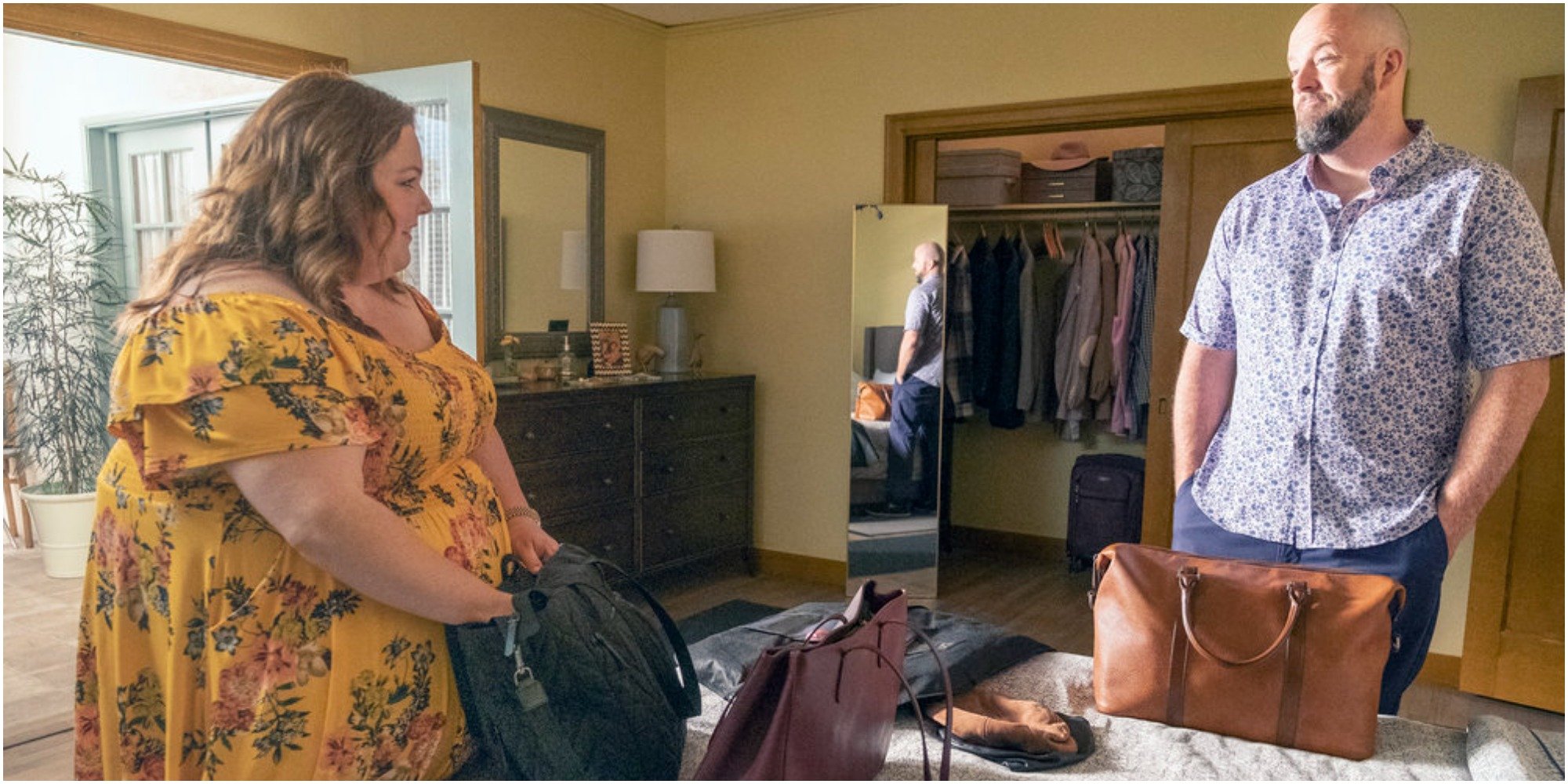 There are only eight episodes left of the final season of 'This Is Us'
Season 6 of This Is Us will have a total of 18 episodes.
Tonight's episode titled "Every Version of You" is the final installment of the trilogy, which focuses on The Big Three.
Randall and Rebecca will take a road trip and reflect on their past. He is worried the growing effects of Rebecca's Alzheimer's will make these types of one-on-one trips impossible as her disease progresses. Therefore, he is determined to capture as many happy memories as possible before that occurs.
Hartley directed this special episode dedicated to the love between a mother and son.
There will be eight new episodes of the NBC series before it takes its final bow on May 24.
Will Rebecca and Miguel's anniversary event spell the end of Kate and Toby's marriage?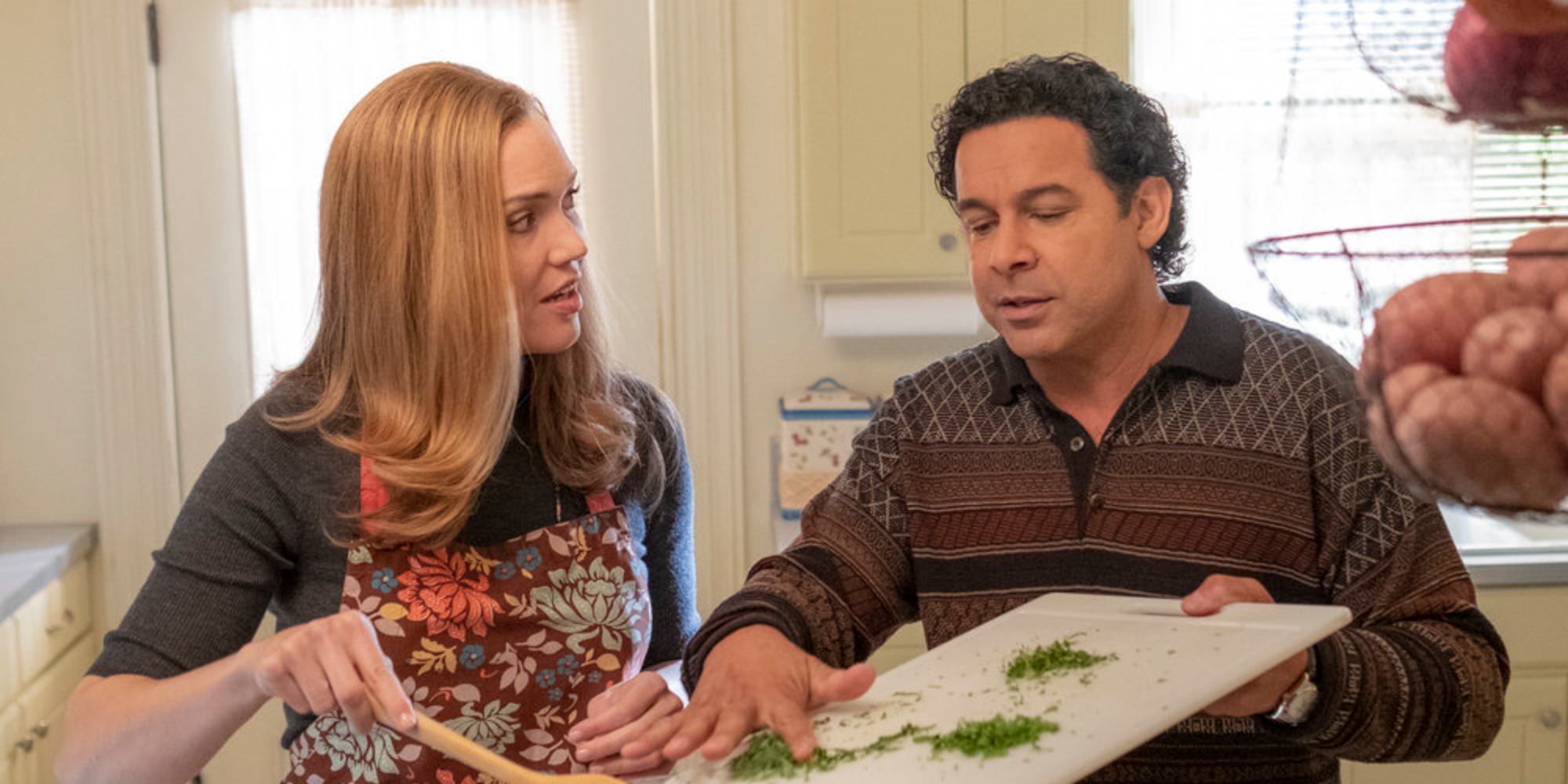 The official teaser for episode 11 of This Is Us will focus on Rebecca and Miguel as they celebrate their anniversary.
It reads, "Rebecca and Miguel's anniversary barbecue does not go as planned."
Firstly, Beth Pearson (Susan Kalechi Watson) said it best during season 6's titular Thanksgiving episode. She predicted the holiday would be dramatic because the Pearsons are lovely people who cry a lot and have dramatic get-togethers.
Secondly, the show had previously teased that to create family memories with their children Jack and Hailey, Toby and Kate purchase a Green Egg Smoker.
In a flash-forward, adult Jack's wife Lucy expressed concern over him using the same smoker. She said, "You know, you don't need to keep using that thing. It's the literal symbol of the day your mom and dad's marriage blew up."'
'This Is Us' will tie up the loose ends of Toby and Kate's union
There are still several loose ends in Toby and Kate's union.
While it is still currently unknown the full circumstances of how the couple's marriage will end, in the future, Toby is without a wedding ring, and Kate marries her boss Phillip (Chris Geere).
Fans also continue to wonder about Kate's fate as she is not visible in the flash-forward scenes at the family cabin as her mother, Rebecca, lies dying.
However, showrunner Dan Fogelman admitted that showing the demise of Toby and Kate's union has been a very important story. He said in an interview for Parade Magazine how critical it has been to show love isn't always enough for a happy marriage.
"We've been talking a lot in our writers' room about how marriages and divorces are like snowflakes; no two are the same, but there can be commonality," he said. "The way Toby and Kate always came together, I've always thought was beautiful and romantic, but it was also imperfect. It was two people who often needed different things at different times, and there were lots of conversations early on about whether they were good for one another," he explained.
This Is Us airs Tuesdays at 9 p.m. EST on NBC.