'This Is Us' Season 6: Will Rebecca and Nicky End Up Together? The Creator Reacted to the Popular Fan Theory
As This Is Us nears its sixth and final season, fans are coming up with their own endgame theories. Of course, many individuals are focused on what's next for the Big Three. But what about Miguel (Jon Huertas), Rebecca (Mandy Moore), and Nicky (Griffin Dunne)? Previously, some viewers thought the Pearson matriarch and Jack's (Milo Ventimiglia) younger brother could get together in the future. Now, is the Rebecca and Nicky theory possible in This Is Us Season 6? The series creator recently reacted to the prediction.
Why some 'This Is Us' fans think Rebecca and Nicky will end up together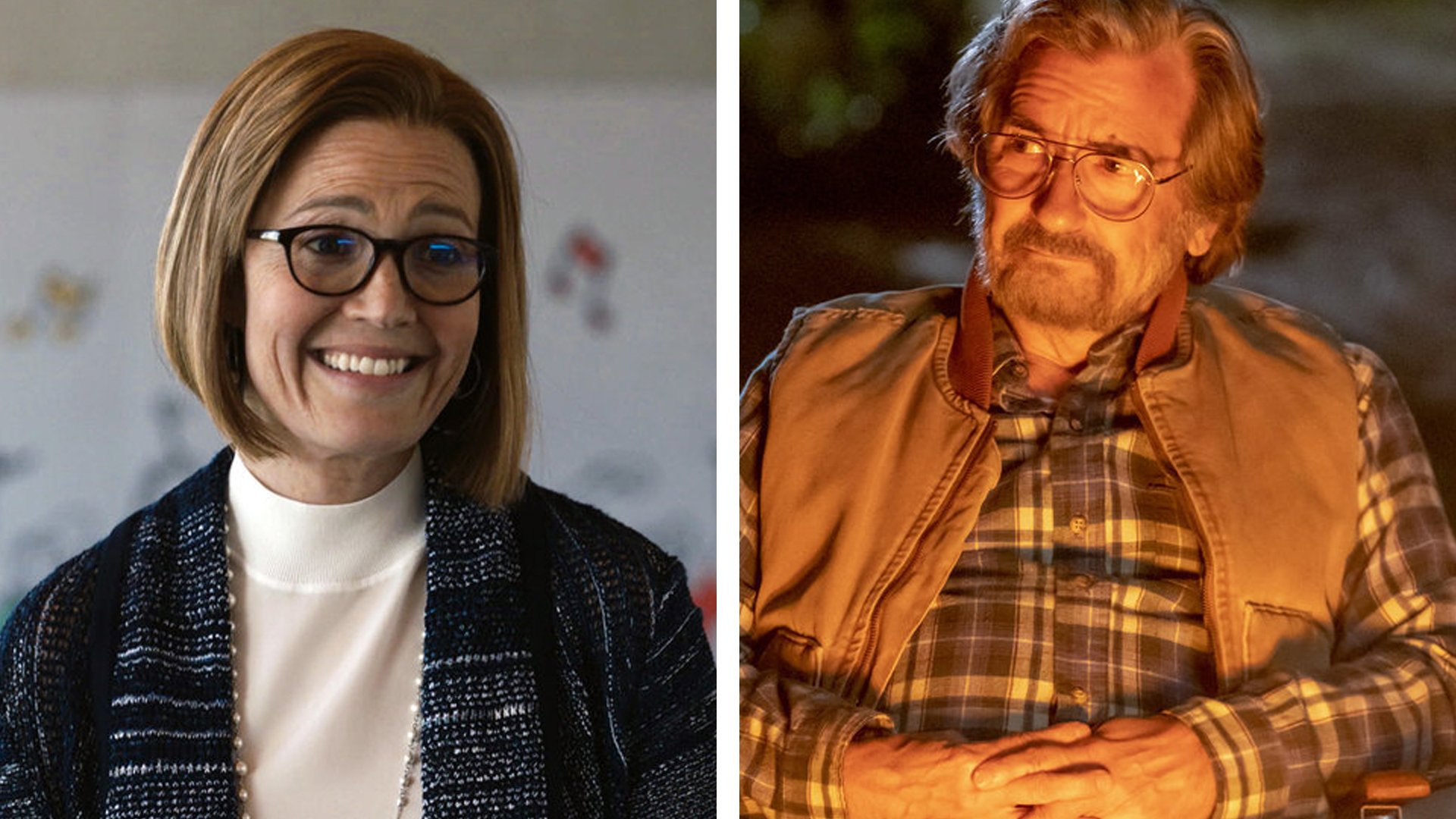 RELATED: 'This Is Us' Season 6: Will Kate and Miguel Die by the End of the Series?
The This Is Us writers drop major clues in every flash-forward. So naturally, many fans come up with theories after watching those scenes. In the third season finale, Randall (Sterling K. Brown) visited Rebecca in the future sequence set at Kevin's (Justin Hartley) house. Then when Randall greeted Rebecca, Nicky was by her bedside.
Meanwhile, the This Is Us Season 4 finale flash-forward added to the scene. When Kevin entered Rebecca's room, he glanced at Randall and gave Nicky a hug. Then Nicky flashed a wedding ring during the embrace.
Following the This Is Us future scenes, many fans questioned why Miguel wasn't with Rebecca in the future. They also wondered whether Nicky and Rebecca got together. Not only was Nicky married, but he was also the one watching over Rebecca in her sickbed.
That said, This Is Us Season 5 presented Nicky with a different love interest. In episode 11, fans were introduced to young Nicky's (Michael Angarano) first love, Sally (Genevieve Angelson). Then in the penultimate episode, Nicky started searching for his ex online. So it's possible Nicky and Sally will reunite in This Is Us Season 6.
'This Is Us' creator reacts to the Rebecca and Nicky fan theory for season 6
RELATED: 'This Is Us' Season 6: What's Next for Kevin and Madison?
Whatever happens to Miguel, Rebecca, Nicky, and Sally moving forward, This Is Us Season 6 will be the show's last. So the NBC drama will start to wrap the Pearsons' storyline, and viewers will finally get answers about the characters. But is the Nicky and Rebecca theory even plausible when This Is Us returns in 2022?
When speaking with Deadline in May 2021, Dan Fogelman responded to the theory that Nicky is married to Rebecca by the end of This Is Us Season 6. But while anything is possible right now, the creator noted the theory is "a little far-fetched."
"Listen, I think anything's on the table with this show. I mean, there's a fan theory for everything at this point," Fogelman said. "Jack's brother winding up with his wife, after his best friend wound up with his wife, feels a little far-fetched to me as the writer. [But] that's not to say it couldn't happen or wouldn't happen."
What to expect from Rebecca and Nicky in 'This Is Us' Season 6
RELATED: 'This Is Us' Season 6: What's Next for Deja and Malik?
For now, This Is Us fans will just have to watch Rebecca and Nicky's arcs unfold in season 6. But it looks like there are plenty of stories to be told in the final season. Still speaking with Deadline, Fogelman confirmed the new season will finally focus on Rebecca and Miguel's backstory.
"[Miguel and Rebecca] was going to be a big season 6 story for us always, or last season story, getting inside of that relationship, how they came together, then how they separated, then how they found their way back to each other," Fogelman said. "We've only seen it in brief in like the second season of the show, so this is a real opportunity for us to explore new territory at the very end of our show."
Then in an interview with Entertainment Weekly, Fogelman teased what's next for Nicky's love story. But ultimately, the details will remain a mystery until This Is Us Season 6 drops on NBC.
"There is clearly romance and love coming in Nicky's future; how it comes to be and who it comes to be with — that's a chapter that we're very excited to write," Fogelman said. "And it's another one that we have to plan for and we know what we're doing, but I can't tell you."
This Is Us Season 6 returns to NBC in 2022.