'This Is Us' Season 6: Sterling K. Brown Shares His Hopes for Randall Next Season and It's Perfect
'This Is Us' star Sterling K. Brown opens up about his hopes for Randall Pearson as the show nears season 6. Plus, how the actor feels about leaving the show after the NBC drama ends.
On May 25, the This Is Us Season 5 finale will finally drop, and many fans are already wondering where Randall Pearson (Sterling K. Brown) is headed next. The beloved character has been on quite a journey over the past few years. So it'll be interesting to see where he ends up in the final season. Now, Brown has a few ideas about Randall's future in This Is Us Season 6 — here's what the actor had to say.
Sterling K. Brown predicts what's next for Randall in 'This Is Us' Season 6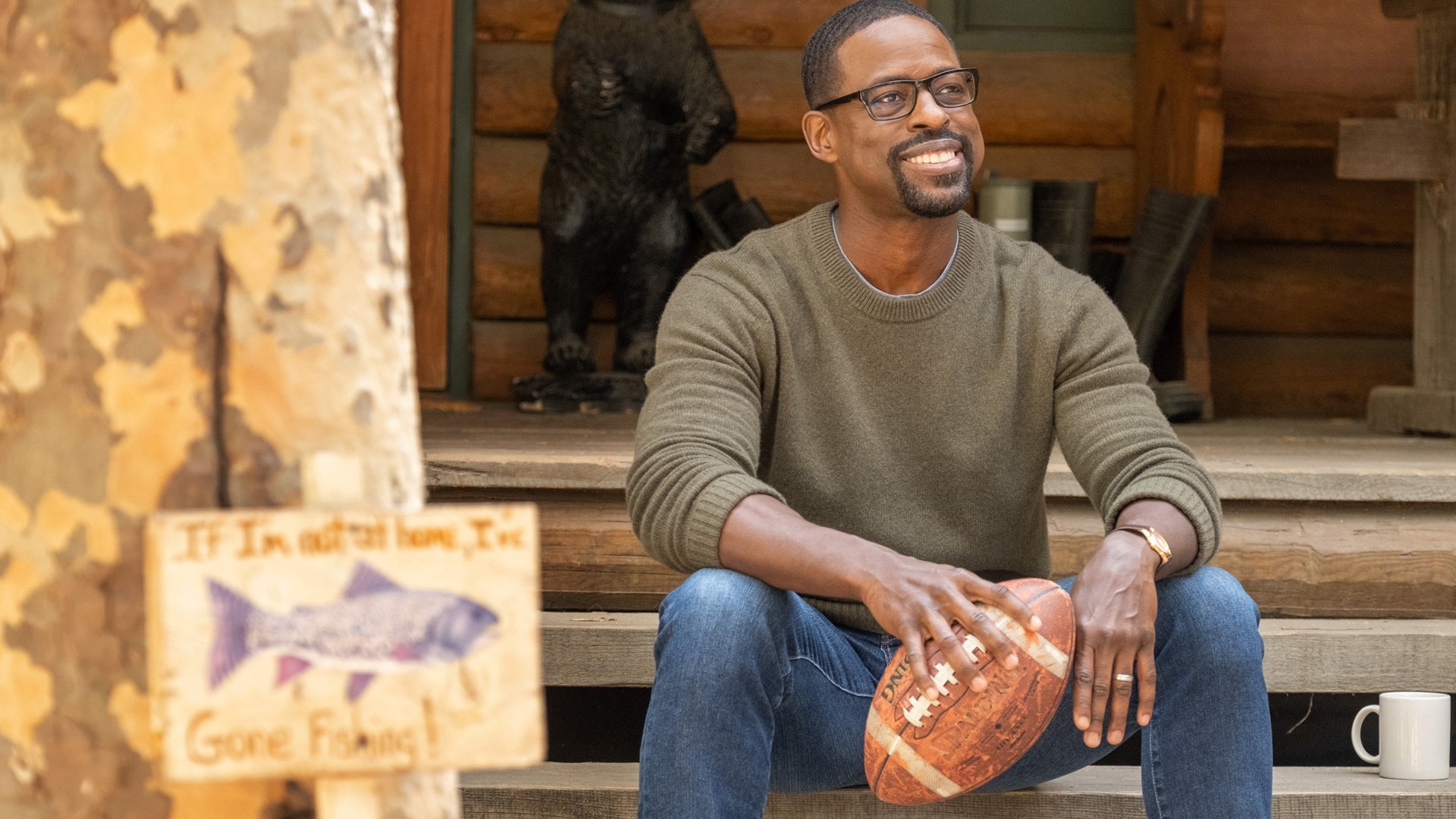 In This Is Us Season 5, Randall went to New Orleans and learned about his birth mother, Laurel (Jennifer C. Holmes). From there, Randall started opening up about his past with Kevin (Justin Hartley), and the Pearson brothers ended their feud. 
Now, Randall will have another important conversation with Rebecca (Mandy Moore) in the season 5 finale. But whatever happens in the new May 25 episode, Brown revealed his hopes for Randall in This Is Us Season 6. 
"I would like to see Randall reach a sense of peace where he doesn't put much pressure on himself to be perfect, where he allows himself to be a little messier and comfortable with being messy," Brown told People. "I think so much of his journey has been about coming to a place of acceptance that he belongs and he is loved and wanted."
The actor continued, "He made big, big steps towards that this year, in terms of discovering his mother's birth story. And in terms of really asserting to his family what his experience was like as a Black child in a white family. The things he kept to himself to make other people feel comfortable, he's finally recognized a little bit of discomfort is worth enduring so that everyone can be accepted for their full selves."
Sterling K. Brown on leaving Randall behind after 'This Is Us' Season 6
For now, This Is Us fans will have to watch Randall's storyline unfold in season 6. But hopefully, Brown gets his wish and his character finds peace next season. That said, it seems likely because This Is Us Season 6 will be the last season.
Meanwhile, Brown shared his thoughts on leaving Randall and This Is Us behind after all these years. 
"It'll be sad, it'll be bittersweet," Brown told Extra in May 2021. "You're happy that [creator Dan Fogelman] was able to fulfill his artistic vision from beginning to end. But it has been the job of a lifetime."
The This Is Us star also noted that the cast and crew "truly" love one another. "The idea of not being able to spend multiple years with these people makes me sad," Brown said. "But they are still going to be a part of my life."
Brown also noted that a This Is Us spinoff is a "possibility." But even so, it seems the actor might be ready to say goodbye to Randall.
"I love Randall. He's been one of the best characters I have played in my whole life," Brown said. "But I am also interested in seeing what the universe has in store."
When is the 'This Is Us' Season 6 premiere coming out on NBC?
Whatever NBC decides for This Is Us moving forward, we're excited to watch the Pearsons end their story in season 6. That said, fans will have to wait a while before new episodes return.
According to NBC, This Is Us Season 6 will be released midseason. So it's likely the premiere will drop in early 2022. The network claimed the upcoming cycle was pushed back to give fans a nearly "uninterrupted run" next season.
"What we wanted to do is honor the fan and give them as close to an uninterrupted run as we could, which is only possible in midseason," said Frances Berwick, Chairman of Entertainment Networks at NBCUniversal Television, per Deadline.
Clearly, there's plenty to look forward to when This Is Us returns next year. So pack your tissues. Season 6 is bound to be an emotional ride.