'This Is Us' Season 6 Storylines We Want to Watch Before the End of the Series
The Pearsons' story is coming to a close in This Is Us Season 6, and creator Dan Fogelman promised fans the final chapter will tie up every loose end. But the fifth season finale left storylines up in the air. So here are the arcs we're hoping to watch in This Is Us Season 6, because it's not about the destination, it's about the journey.
How Kate divorces Toby before marrying Phillip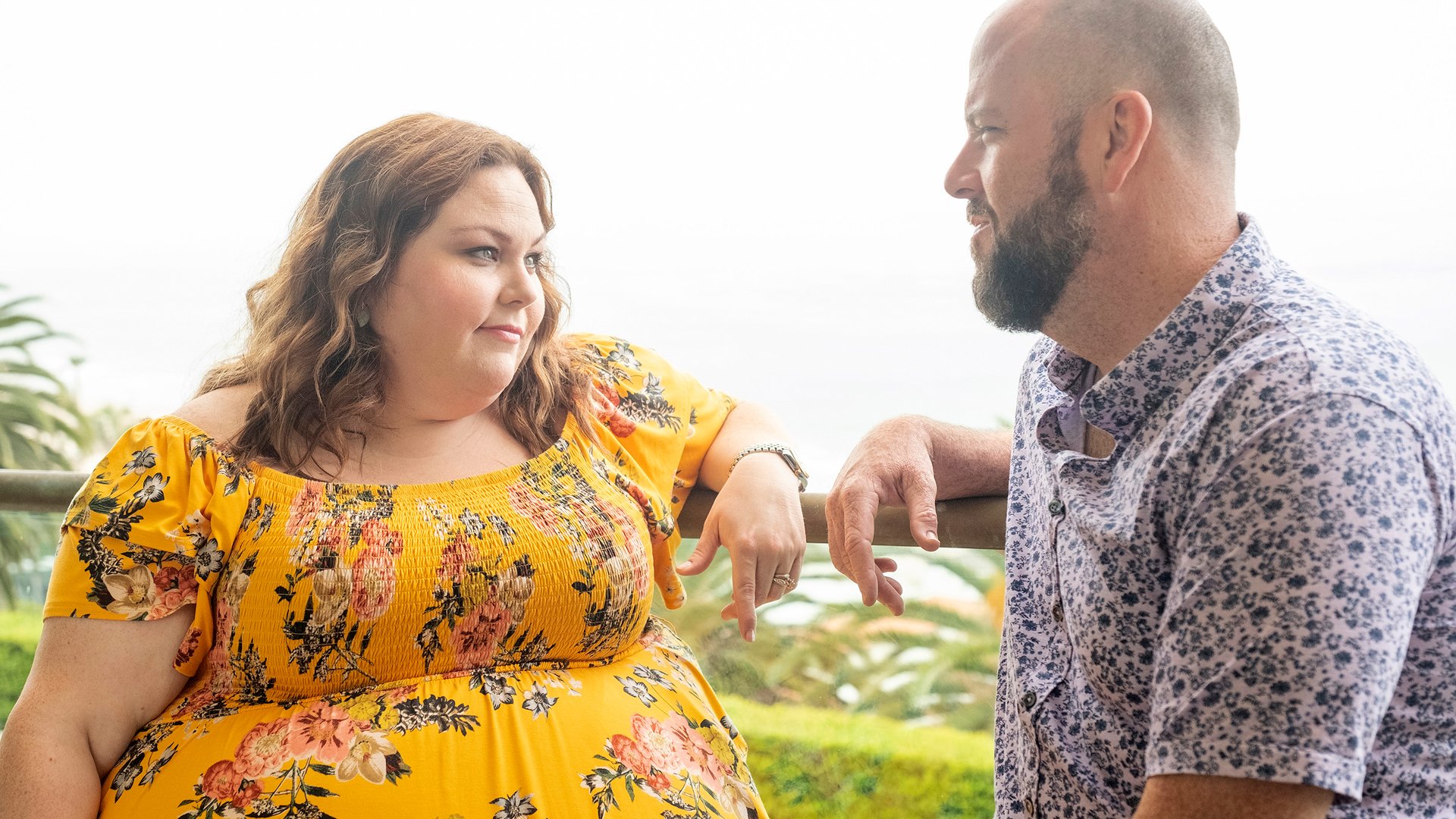 RELATED: 'This Is Us' Season 6: Will Kate and Miguel Die by the End of the Series?
The This Is Us Season 5 finale destroyed everything fans knew about Kate (Chrissy Metz) and Toby (Chris Sullivan). Many viewers thought they were meant to be together, as their love story was at the center of the first five seasons. But in the final moments of the fifth season finale, Kate married her co-worker, Phillip (Chris Geere).
Now, This Is Us Season 6 must explain the downfall of Kate and Toby. The new season will also have to show how Kate and Phillip got together. But can the team pull off both arcs in 18 episodes? At this point, we still don't know much about Phillip, and we've been invested in KaToby's relationship since the very beginning. So we're interested to see how the storyline unfolds next season.
How Beth gets her dance studio
RELATED: 'This Is Us' Season 6: Susan Kelechi Watson Hints How the Show Will End
This Is Us Season 5 teased what's next for Beth (Susan Kelechi Watson) and her career. The character lost her dance studio due to the coronavirus (COVID-19) pandemic. Then Rebecca (Mandy Moore) encouraged Beth to take a job at a traditional dance conservatory and change the broken system.
Meanwhile, a previous flash-forward confirmed Beth eventually becomes the boss of a dance studio. But while we know how this story ends, we don't know whether Beth is able to successfully invoke change. So we hope This Is Us Season 6 takes the opportunity to really dive into Beth's journey and how she navigates her next big challenge.
How Randall becomes a 'rising star'
RELATED: 'This Is Us' Season 6: Sterling K. Brown Shares His Hopes for Randall Next Season and It's Perfect
Now, it seems Beth isn't the only Pearson ready to make a change in This Is Us Season 6. At the end of the fifth season finale, the NBC drama left viewers with a little Easter egg about Randall (Sterling K. Brown). During the flash-forward sequence, the camera focused on a magazine profile that called Randall a "Rising Star."
Following the This Is Us finale, Fogelman confirmed the profile was about the City Councilman's career. But while the series creator wasn't able to give away too many details, we're excited to see Randall soar. Throughout the years, viewers have watched the character undergo personal growth and come to terms with his identity. So now is definitely the time for Randall to shine even brighter than before.
How Kevin, Nicky, and Deja's love stories end
RELATED: 'This Is Us' Season 6: Will Rebecca and Nicky End Up Together? The Creator Reacted to the Popular Fan Theory
The end of This Is Us Season 5 left three love stories completely up in the air. Kevin (Justin Hartley) didn't marry Madison (Caitlin Thompson). And of course, they could still be endgame. But it's just as likely Kevin ends up with Sophie (Alexandra Breckenridge) or even Cassidy (Jennifer Morrison).
Meanwhile, Nicky (Griffin Dunne) reached out to his former love, Sally (Genevieve Angelson). The fifth season finale also confirmed Nicky is married five years into the future. However, it's still possible Nicky doesn't reconnect with his ex and starts something new.
The This Is Us Season 5 finale also put Deja's (Lyric Ross) relationship with Malik (Asante Blackk) in jeopardy. He got into Harvard, and the couple realized they'd have to try long-distance. Meanwhile, adult Deja (La Trice Harper) is pregnant in the flash-forward at Kevin's house. But the show did not confirm whether Malik is still in Deja's life in the future.
For now, This Is Us fans will just have to watch how Kevin, Nicky, and Deja's love stories unfold in season 6. But we're hoping each journey will extraordinary and eventually lead to the happiest of endings.
What happens to Rebecca before the 'This Is Us' Season 6 finale
RELATED: 'This Is Us': Chrissy Metz's Spinoff Theory Is Simply Perfect
In This Is Us Season 4, Rebecca was diagnosed with mild cognitive impairment likely due to Alzheimer's. Meanwhile, the character seems to be dying in the flash-forward set at Kevin's future home. Now, we're interested to watch how This Is Us Season 6 tackles Rebecca's health and how it impacts the Pearsons moving forward.
The This Is Us team has also confirmed the new season will focus on Rebecca's past relationship with Miguel (Jon Huertas). So we're curious to see why the writers chose to wait until the final season to tell the story.
Although This Is Us is ending with season 6, it's clear there are still plenty of stories to be told. Get ready.
This Is Us will return for season 6 in 2022.