'This Is Us' Season 6: Did Toby Foreshadow Kevin's Ending or His Own Fate With Kate?
Here's what the scene between Kevin and Toby from 'This Is Us' Season 6 Episode 3 really means for their relationships with Madison and Kate in the final season.
Many This Is Us fans know that every conversation on the NBC drama has its purpose. Oftentimes, one throwaway line ends up becoming a big clue for a future plotline. Then in the new episode of This Is Us Season 6 on Jan. 18, Toby (Chris Sullivan) chats with Kevin (Justin Hartley) before brushing it off like nonsense. But did the scene actually foreshadow the ending for both characters? Here's what happened and what the TIU team revealed about the Kevin-Toby moment.
[Warning: This article contains spoilers from This Is Us Season 6 Episode 3, "Four Fathers."]
What did Toby say to Kevin in 'This Is Us' Season 6 Episode 3?
In This Is Us Season 6 Episode 3, "Four Fathers," both Kevin and Toby face their own parenting struggles. Toby's been going back and forth between LA and San Francisco for work, and there's a strain on his relationship with Kate (Chrissy Metz). Meanwhile, Kevin and Madison (Caitlin Thompson) are co-parenting the twins, and it's becoming clear that one of them will miss out on big moments sometimes.
Midway through the Jan. 18 episode, Kevin tells Toby that he thought his family was going to be a "square" with Madison and the twins. Then Toby reveals that his parents couldn't stand each other, and he knows from experience that kids would rather have parents who are happy rather than together. Toby also notes that people think that the square is the strongest shape there is. But really, it's the triangle. 
"The triangle is the strongest shape in nature," Toby tells Kevin. "It is the most stable shape that there is. So maybe you should stop thinking of your family as a square and start thinking of it as you, Nicky, Franny. A triangle."
'This Is Us' Season 6 writer says Toby's comments are a 'premonition' for what happens with Kate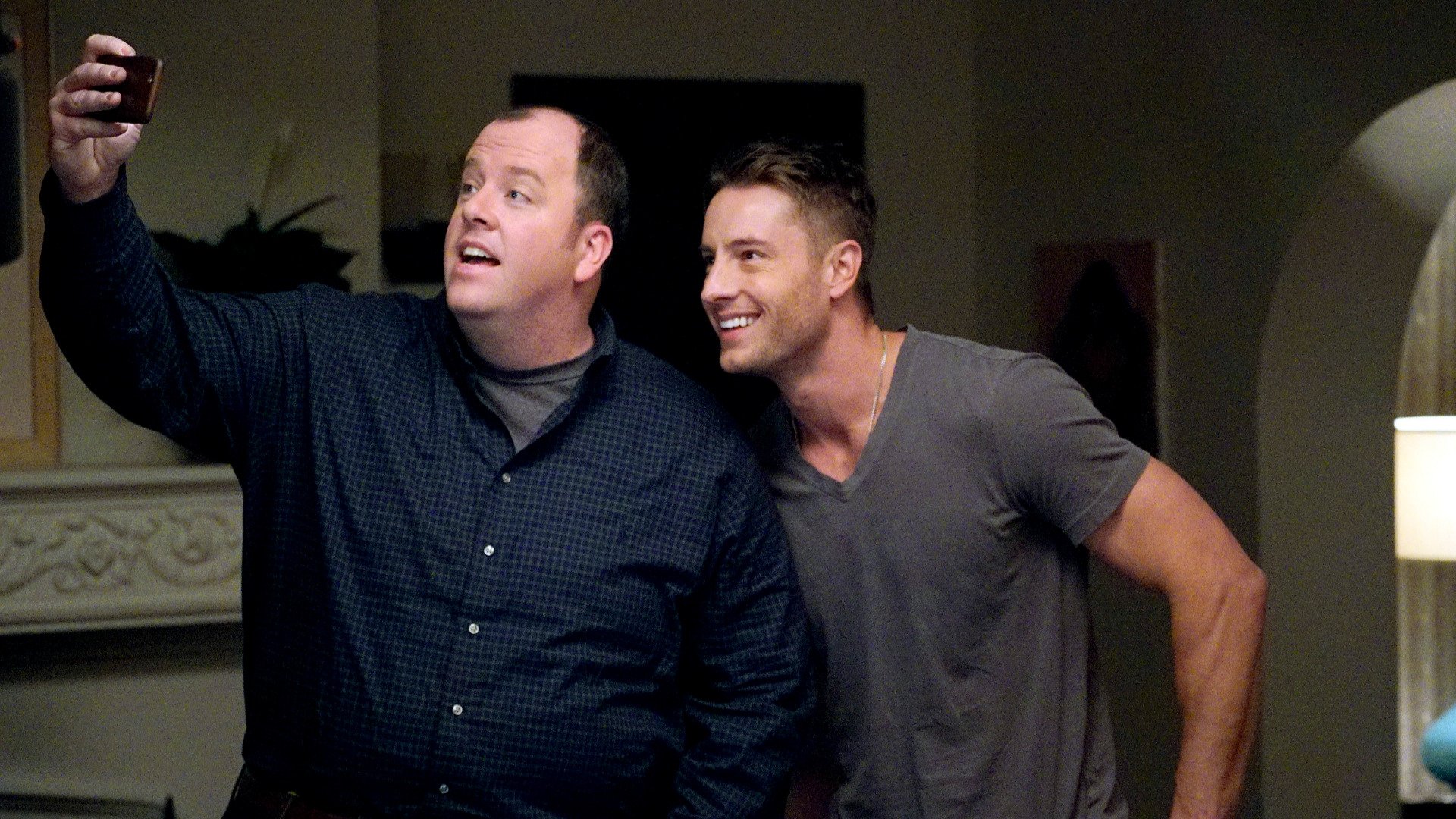 This Is Us has already confirmed that Toby and Kate divorce in the future, and Kate eventually marries Phillip (Chris Geere). So it wouldn't be surprising if Toby's remarks shows how he will feel toward his family down the line. 
Meanwhile, This Is Us writer David Windsor shared that Toby's comments predict what's coming, even if the character doesn't realize it himself.
"It's Toby talking about his parents, but I think also it's a little bit of a premonition — he's maybe, without realizing, talking about himself," Windsor told People. "He and Kate have gone through a difficult moment in this episode, and you start to feel the separation between them."
What does the 'This Is Us' Season 6 Episode 2 scene mean for Kevin's ending?
While Toby's comments in This Is Us Season 6 Episode 3 tease his future with Kate, the remarks also serve another purpose with Kevin. When speaking with Entertainment Weekly, writer Casey Johnson noted that Kevin has always tried to be like his father, Jack (Milo Ventimiglia). So when his vision of the perfect family doesn't work out, Kevin feels "unsettled." 
Meanwhile, Windsor shared that the scene causes Kevin to realize other possibilities, hoping that the conversation with Toby was "cathartic" for the character.
"As hard as it is, he's really realizing like, 'Oh, you know, maybe it is this triangle,'" Windsor said, noting that he drew from personal experience with his own children. "It was very cathartic, and that hopefully that's the case for Kevin."
Now, if Kevin accepts the "triangle" over the "square," does this mean the character won't end up with someone special? Not necessarily. Remember, Kevin has already been seen with a wedding ring in a flash-forward scene. But maybe the lesson will lead Kevin to his forever person. Stay tuned. This Is Us Season 6 airs Tuesday nights on NBC.