'This Is Us' Series Finale 'Feels More Like an Epilogue' to Mandy Moore
The series finale of This Is Us airs on May 24, and following Rebecca Pearson's (Mandy Moore) death, fans are bracing themselves for an emotional farewell. The last installment of the NBC show will see the Pearsons grappling with the loss of their matriarch. The cast promised another tearjerker of an episode — though Moore admitted that This Is Us Season 6 Episode 17 felt like the finale for her.
[Warning: This article contains spoilers for This Is Us Season 6 Episode 17, "The Train."]
Mandy Moore returns as Rebecca Pearson in the 'This Is Us' series finale
RELATED: 'This Is Us': Justin Hartley Says Kevin Has 'Become a Complete Person'
This Is Us Season 6 Episode 17 paid homage to Rebecca Pearson's life, with the Pearson family bidding farewell to Mandy Moore's character ahead of the series finale. As such, the penultimate episode delivers the tragic climax the show has been building to. However, This Is Us Season 6 Episode 18 promises to be just as emotional.
Images from the finale, which is titled "Us," show the Big Three attending Rebecca's funeral. But it seems we'll see more snippets of her life as well. Speaking with Deadline, Moore confirmed that she and Milo Ventimiglia have scenes in the last episode — even if many of them were shot a long time ago.
"To be honest, a lot of what is in the finale for Milo [Ventimiglia] and I was filmed years ago," Moore admitted. "So, I don't even remember what it was."
It's fitting that Jack and Rebecca will close out the show together, even if "Us" focuses mostly on their children. Of course, for Moore, the "The Train" proved a far more momentous chapter. Perhaps that's why she felt like the finale was "an epilogue."
Mandy Moore says the series finale felt 'like an epilogue' to her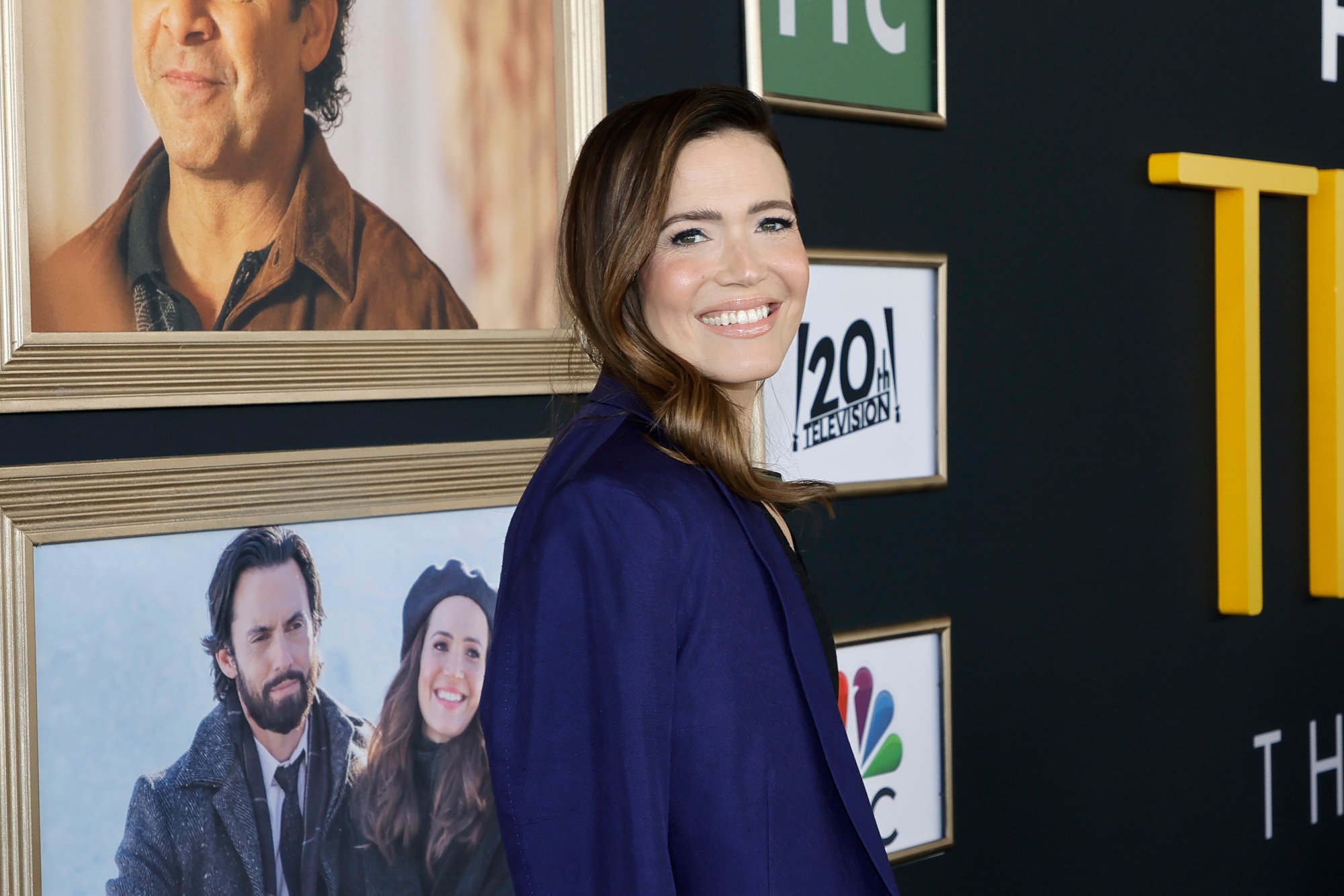 RELATED: 'This Is Us': Milo Ventimiglia Believes Jack's Arc Is 'a Testament' to the Writing
The series finale of This Is Us will see the Pearsons grappling with Rebecca's death, but Mandy Moore already delivered the character's big ending. Perhaps that's why the penultimate episode of the NBC show felt more like a finale for her.
During her conversation with Deadline, Moore admitted the last episode is "beautiful." However, she also noted that it felt like an afterword:
"I read the [finale] script and I'm excited to see everyone else's work. I think it's really beautiful. In my own selfish way — maybe because my character passed on in the last episode — I felt like last week was the finale, and this one feels more like an epilogue in a way. I think it's a really beautiful way to tie things all together and tie them up in a very satisfactory fashion."
Considering the emotional weight of the previous episode for Moore's character, it makes sense she'd feel this way. However, it seems like the final chapter may have a tonal shift that contributes to this as well.
'This Is Us' will have
There are obvious reasons the This Is Us series finale would feel like an "epilogue" to Mandy Moore, the biggest one being that Rebecca's death takes place earlier. However, Dan Fogelman's recent descriptions of the last chapter suggest that the audience could feel similarly.
During a Q&A with Deadline, the showrunner admitted that the last episode lets viewers "sit with the family." He also revealed that "the finale moves [him] in a way that is different." It sounds like "Us" will give the characters and viewers time to process. That slower, more hopeful approach may leave it feeling like an afterword of sorts.
Fogelman also told NBC WTHR that the finale would have a more pensive tone.
"Where there's not that many questions left, you can sit and enjoy almost the equivalent of found footage of a family, combined with a very meditative day," he explained.
Overall, it sounds like a calm ending for the NBC series — even if it will still leave fans in their feelings. They can find out if they agree with Moore's sentiment when the last chapter arrives.
The series finale of This Is Us airs on NBC on May 24 at 9 p.m. EST.
RELATED: 'This Is Us' Fan Theory Connects Dr. Marcus Brooks' Research to the Big 3