'This Is Us' Showrunner Tweets Season 6 Photo of Jack and Rebecca: 'Feeling Feelings'
This Is Us showrunner Dan Fogelman has tweeted his first set photo from the last season of the titular NBC series. The image shows the Pearson family matriarch and patriarch as they display their love for one another. The love the characters of Jack and Rebecca have for one another has been the crux of the series, which will air its 6th and final season beginning Jan. 2022.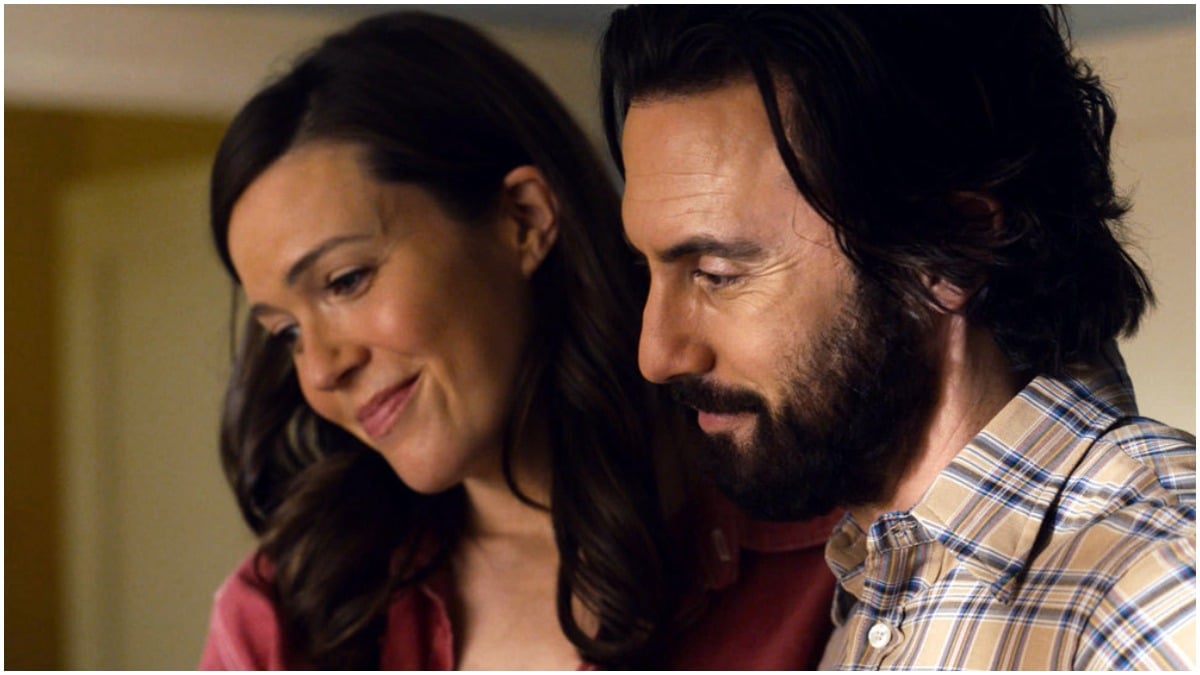 Why will 'This Is Us' begin in January 2022?
There is an excellent reason This Is Us will not return until the beginning of the new year. Frances Berwick, chairman of entertainment networks at NBCUniversal Television and Streaming, said to The Wrap this was a deliberate move on the part of the network.
"Still the No. 1 drama on television, This Is Us has been a fan-favorite since its very first episode. And we know that saying goodbye to the Pearsons is going to be hard enough. What we wanted to do is honor the fan and give them as close to an uninterrupted run as we could — which is only possible in midseason."
The first set photo of the final season gave 'This Is Us' showrunner all the feels
Fogelman wrote in the caption of his post that this was the "last, first day" of filming for the series. He added the remark, "Feeling feelings."
The image was of Mandy Moore and Milo Ventimiglia in character as Rebecca and Jack Pearson. The matriarch and patriarch of the fictional Pearson family looked lovingly at each other in the family home kitchen. Fogelman's photo was taken from a camera screen while the actors filmed their scene.
What can fans expect for season 6?
Viewers can expect the Pearson clan to experience ups and downs in their relationships with each other and those in their circle.
The series has told the story of 40 years in the characters' growth. It will continue to roll time backward and forward. This effective storytelling model allows the viewer to experience moments with a character. This is in lieu of retrospectives.
Viewers should look to Rebecca's final words in season 5 for guidance
The This Is Us showrunner told The Hollywood Reporter Rebecca's final words of season 5 should be used as a lead for season 6. She told her adult children Kevin (Justin Hartley), Kate (Chrissy Metz), and Randall (Sterling K. Brown) that "everything's going to be all right."
This sentiment is something the writing team of the series hopes to capture for viewers in this final season. Fogelman said, "Marriages don't always survive. People don't live forever. The balancing act of our show has always been mixing the tragedies and heartbreak of life with the joy and the beauty. They have to be able to coexist."
This Is Us will return to NBC on Tuesdays at 9 p.m. EST beginning January 2022.