'This Is Us': Will Sophie Come Back in Season 5?
This Is Us Season 5 might be focused on Kevin's (Justin Hartley) relationship with Madison (Caitlin Thompson), but some fans are still wondering about Sophie (Alexandra Breckenridge). The last time viewers saw Sophie and Kevin together, the exes seemingly closed the chapter on their storybook romance. So, is there a chance Sophie will come back in the future? Recently, Breckenridge opened up about returning to the NBC drama.
What happened to Sophie and Kevin in 'This Is Us' Season 4?
RELATED: 'This Is Us': Do Kevin and Sophie Belong Together? These Clues From Season 4 Episode 12 Prove They're Meant to Be
In This Is Us Season 4, Kevin visited Sophie in Pittsburgh after her mom, Claire (Jennifer Westfeldt), died. The couple previously got married and divorced. Now, Sophie has a fiancé named Grant. But, she reached out to Kevin because he knew how it felt to lose a parent.
During the visit, Kevin was able to comfort his ex-wife. They also reconnected and finally watched the end of Good Will Hunting together before saying their final goodbyes. Meanwhile, Kevin stopped by Claire's grave and admitted he messed up with Sophie. He also wished he could have "another crack at it." But, he knew it was too late.
RELATED: 'This Is Us': Was Sophie's Return Foreshadowed in Kevin's Trilogy Episode?
After returning to LA, Kevin stopped by Kate's (Chrissy Metz) house and ran into Madison. The two bonded over their failed relationships. Then Kevin and Madison slept together.
In the This Is Us Season 4 finale, Madison revealed she was pregnant with Kevin's twins. Kevin claimed he was "all in." Then in a flashforward, Kevin was spotted in with a wedding ring. But even so, the NBC drama hinted Kevin and Madison may not be endgame, as Sophie and Cassidy (Jennifer Morrison) were both spotted in the last few minutes of the finale.
Alexandra Breckenridge opened up about coming back to 'This Is Us'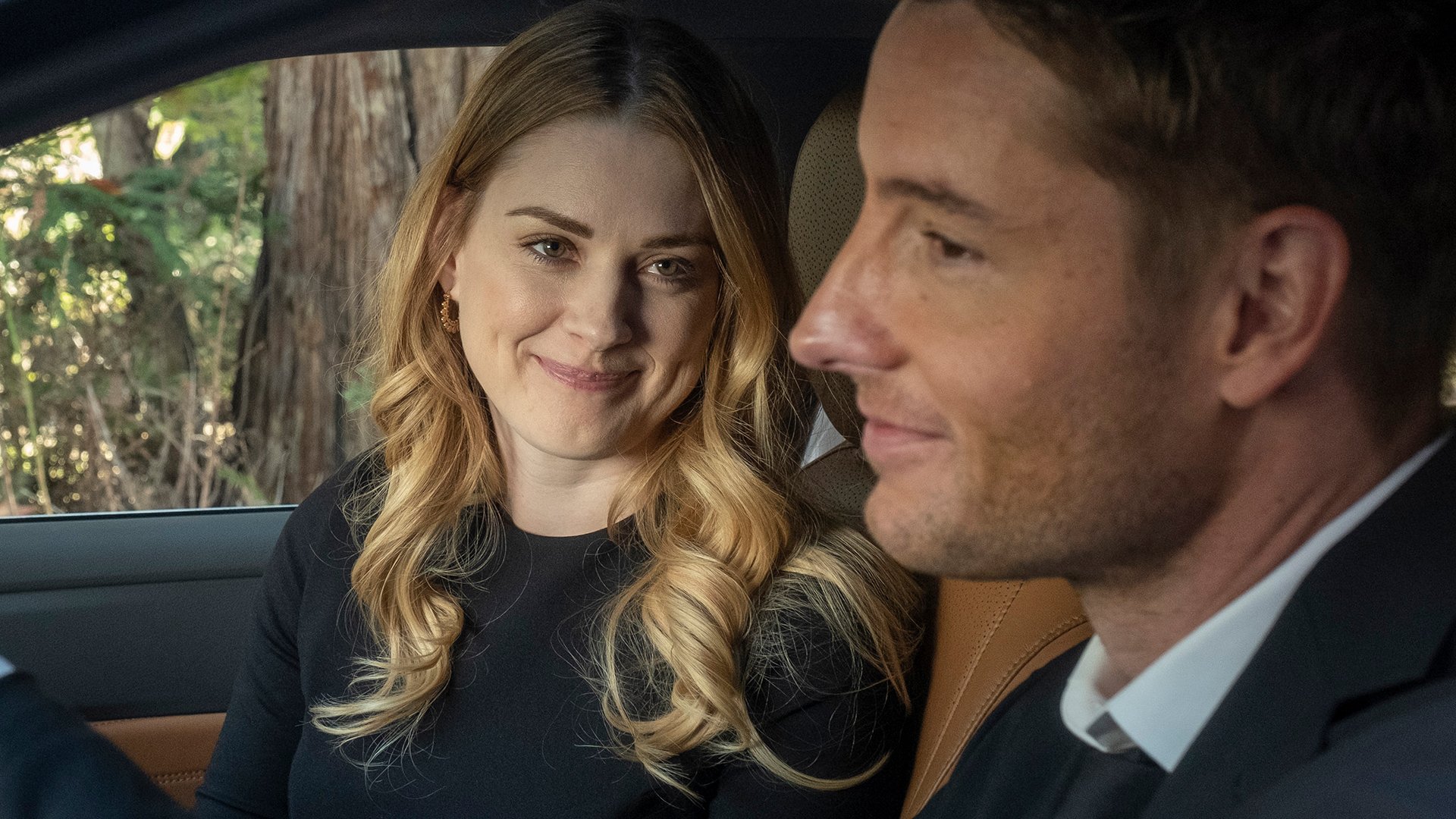 RELATED: 'This Is Us' Season 5: Sterling K. Brown Says Kevin and Randall Are 'Ready' To Repair What They Broke
When speaking with TVLine in December 2020, This Is Us co-showrunner Isaac Aptaker was asked whether Sophie, Cassidy, or Nicky (Griffin Dunne) will return in This Is Us Season 5. Then Aptaker confirmed that "at least one" of the characters would come back.
"We will definitely see at least one of these faces return later this season," Aptaker said.
But, for now, it seems unlikely Sophie will be the one to return in This Is Us Season 5. In an interview with The Huffington Post from December 2020, Breckenridge revealed she was supposed to come back to This Is Us. However, she's currently working on Netflix's Virgin River.
"I can't do two shows at once, unfortunately," Breckenridge said. "I was supposed to go back. But, I wasn't able to, which is all I can say about that."
RELATED: 'This Is Us' Season 5: Justin Hartley Explains Kevin's Fears About Madison
She later added, "That's a bittersweet situation. [This Is Us] is such a lovely environment to work in."
While Sophie's return seems unlikely anytime soon, Kevin's love story will continue on This Is Us Season 5. In the premiere, viewers watched as Kevin proposed to Madison. Now, she is about to give birth to the twins in episode 7. But whatever happens next, it appears there is more to come.
"I think there's many more chapters in Kevin's romantic story," This Is Us creator Dan Fogelman said, per The Wrap. "Kevin has a journey ahead of him."
This Is Us Season 5 airs Tuesday nights on NBC.