'This Is Us': Alexandra Breckenridge Addresses That Sophie and Kevin Cliffhanger Ahead of Season 6
Alexandra Breckenridge teases what she knows about Kevin, Sophie, and Grant ahead of 'This Is Us' Season 6. Plus, the guest cast member shares her hopes for her character's future in the final season.
This Is Us Season 6 will finally confirm whether Sophie (Alexandra Breckenridge) and Kevin (Justin Hartley) are officially over or meant to be together. Throughout the first five seasons, the two characters seemed to be connected by the red string of fate. Then when the couple said goodbye one last time before the wedding, the NBC drama seemingly kept the door open. Now, Breckenridge has finally addressed that Kevin and Sophie cliffhanger ahead of This Is Us Season 6 — here's what the actor said.
'This Is Us' Season 5 left fans with a cliffhanger about Sophie and Kevin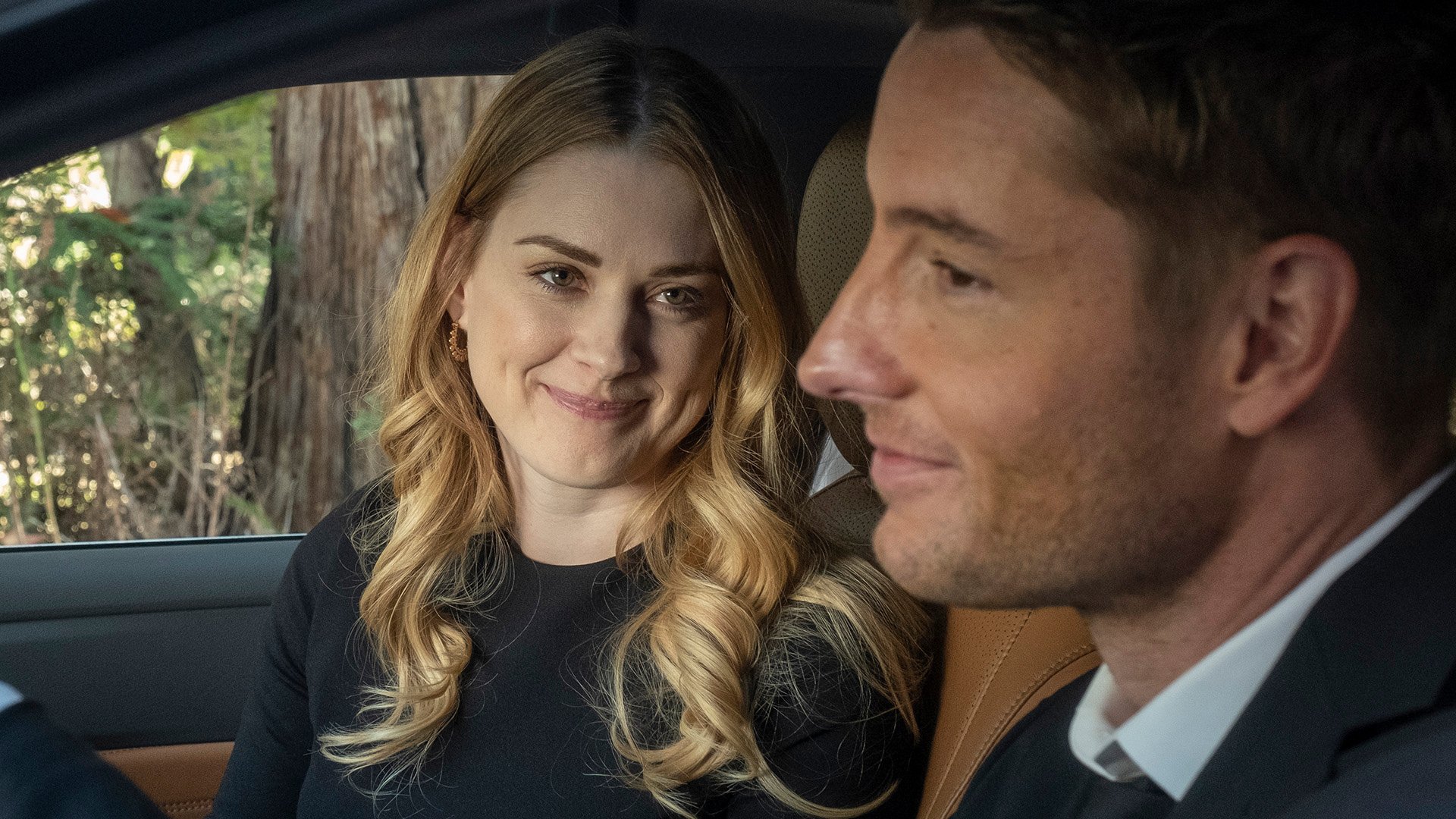 Sophie had a few brief cameos in This Is Us Season 5, but each scene left many fans wanting more. In episode 12, "Both things Can Be True," Kevin and Madison (Caitlin Thompson) started planning their wedding. Then when Sophie saw the couple's feature in Us Weekly, the nurse didn't exactly seem thrilled.
Meanwhile, Sophie reached out to Kevin in This Is Us Season 5 Episode 15, "Jerry 2.0." She congratulated her ex-husband on his engagement and the birth of his twins. Sophie also mentioned that she changed her phone number, and Kevin asked why. 
Initially, Sophie shared that it was a "long story," and she would tell Kevin about it later. So Kevin said he would call back and finish catching up. But the talk made Kevin question his future marriage to Madison. Then Kevin deleted Sophie's new number in the end.
Following the scene, many This Is Us fans theorized that Sophie's number change had something to do with her fiancé, Grant, particularly because her ring finger wasn't shown. Then in the season 5 finale, Madison told Kevin she couldn't marry someone who didn't love her. Now, some viewers are hoping both Kevin and Sophie are single going into This Is Us Season 6.
Alexandra Breckenridge knows why Sophie changed her number in 'This Is Us' 
Following Sophie and Kevin's phone conversation in This Is Us Season 5 Episode 15, Isaac Aptaker teased the scene in an interview with Entertainment Weekly. The executive producer was directly asked whether Sophie's "long story" meant that Grant was no longer in the picture. But at this point, anything is possible, and it seems the team wants to keep fans guessing until season 6.
"Maybe she's just found a really good data plan. Who knows? But it does certainly seem like there are some questions," Aptaker said at the time.
Then in a separate interview with Entertainment Weekly from July 2021, Breckenridge hinted that she knows whether Sophie was wearing a ring during her chat with Kevin.
"There was a decision made on whether or not she was wearing a ring," Breckenridge said of Sophie. 
The This Is Us star also revealed she knows the backstory behind Sophie's phone number change. But while the actor wasn't able to give away any details, she suggested that the real answer isn't necessarily complicated.
"I asked this question. I said, 'What is this story?' Because it really makes the difference as to how I play that question," Breckenridge said. "I was like, 'Wait, was there a tumultuous breakup? Like what happened? Was he a creep?' I don't know; it makes you spin out."
Alexandra Breckenridge on Sophie and Kevin in 'This Is Us' Season 6
We'll have to wait and see whether anything happens between Kevin and Sophie in This Is Us Season 6. But it seems Breckenridge is hoping to return for the final season. Still speaking with Entertainment Weekly, the actor shared her hopes for her character's future.
"I hope that Kevin and Sophie end up together," Breckenridge said. 
That said, Breckenridge currently stars in Virgin River, which is typically filmed at the same time as This Is Us. So we'll have to see whether the schedule works out for season 6.
"It's been a logistical issue regardless of character development, so we'll see what happens for the last season," Breckenridge said.
But even so, it seems Breckenridge has filmed a scene set in the future that has yet to air on TV. When speaking with Us Weekly in June, the actor confirmed she shot something while wearing old makeup.
"I did do a scene where they did old makeup, but I don't think it made it to the show," Breckenridge said. "I hope that I'm in the house at the end of the show."
Whatever happens to Kevin and Sophie in This Is Us Season 6, it looks like the clues are starting to add up. But whether the team uses the footage in the future, we're sure the final season will be extraordinary. Stay tuned.