'This Is Us': Was Sophie's Return Foreshadowed in Kevin's Trilogy Episode?
On Jan. 28, This Is Us closed the final chapter of Kevin (Justin Hartley) and Sophie's (Alexandra Breckenridge) storybook romance — or did they? The NBC drama delved into the couple's 30-year relationship and suggested both parties are ready to move forward. However, viewers still don't know whether this means Sophie and Kevin will "never settle" until they're finally together or they find their perfect match elsewhere. So will Sophie return to This Is Us after Kevin's trilogy episode? One scene in "A Hell of a Week: Part Two" makes fans think this wasn't the final goodbye.
Sophie and Kevin say when they'll meet again in 'This Is Us' Season 4 Episode 12
In This Is Us Season 4 Episode 12, Kevin and Sophie receive a bit of closure in the present day. At the start, Kevin receives a phone call and Sophie is crying. Her mom, Claire (Jennifer Westfeldt) died, succumbing to multiple sclerosis (MS). And although Sophie has a fiance — the currently-faceless Grant — she reaches out to Kevin because she knows he understands how it feels to lose a parent.
After the call, Kevin immediately flies from Los Angeles to Pittsburgh in support of his ex-wife. He attends the funeral and Sophie shares a story about her "spot" with her mother — a local coffee shop in New York — where they shared the best moments together. However, Sophie received the news of her mother's death in that same coffee shop and notes she can never go back.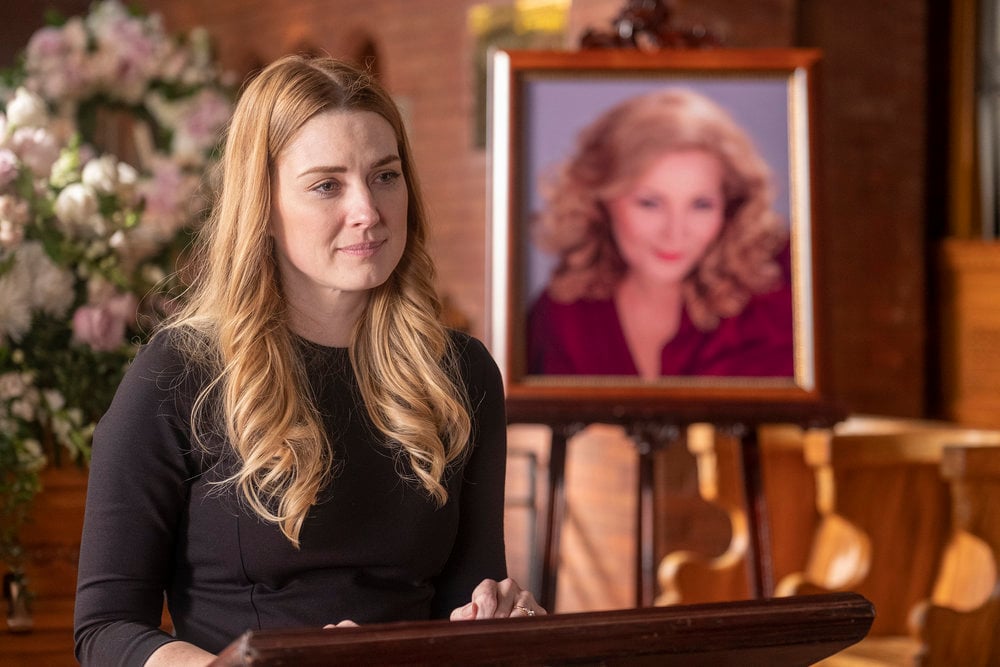 Later, Kevin arrives at the reception and Sophie asks him to take her away. Eventually, they end up at the campsite where they both found out Jack (Milo Ventemiglia) died. Kevin says:
I never thought I could come back here. My childhood ended right here. For the longest time this place, this whole town, all I ever wanted to do was to run away from it. Then a little time past and I started remembering the good things about it … This place still makes me sad. But I'm not afraid of it anymore. You're going to be able to go back to that coffee shop, Soph. It just takes some time.
Next, Kevin and Sophie finally watch the ending of Good Will Hunting and now, it's time to say goodbye. But before they do, Kevin says, "I'll see you next time someone dies."
In response, Sophie's lips curl upwards. "I'm already looking forward to it," she says.
'This Is Us' fans predict how Sophie will return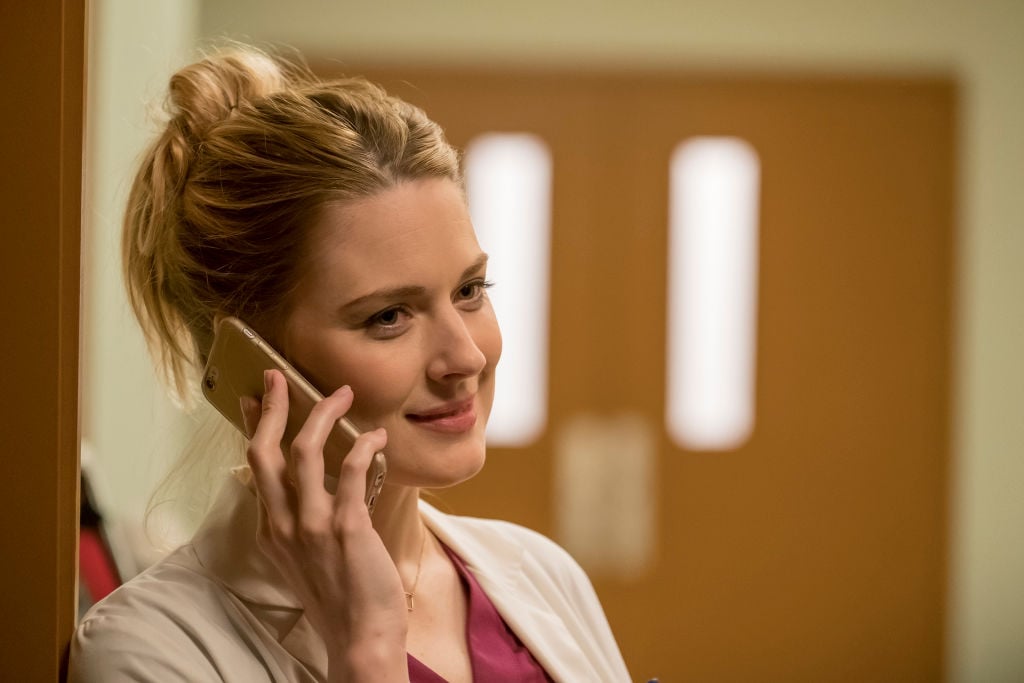 Despite their rocky past, the bond between Kevin and Sophie is solid and they really show up when it matters the most. And although This Is Us fans aren't sure whether the couple will get back together in a romantic way, it's possible Sophie's return is in the cards for the future.
Following Sophie and Kevin's goodbye, some fans wondered whether the "I'll see you next time someone dies" line foreshadows the couple's reunion. Now, given Rebecca's mild cognitive impairment diagnosis and the concerning season 3 finale flash-forward, which seemingly depicted the Pearson matriarch on her death bed, many viewers think Sophie will come back when Rebecca passes.
"Is this foreshadowing? Will they finally reconnect when Rebecca dies?" one fan on Reddit wrote.
"My heart broke again when I realized that's probably going to be Rebecca's funeral," another fan tweeted.
But even if Sophie does return when Rebecca dies on This Is Us, fans aren't convinced she'll end up with Kevin — or even the pregnant fiancée in the season 4 fall finale.
"I think it means she'll stay in his life, like she may very well come for that final scene with Rebecca. But they won't necessarily be together," a fan on Reddit wrote.
The 'This Is Us' team teases what's next for Kevin and Sophie
Regardless of what happens down the line, it's possible Sophie may be back in Kevin's life sooner than you think. When speaking to TVLine on Jan. 28, Hartley teased Grant — Sophie's fiancé — might appear at the end of This Is Us Season 4.
When the publication asked whether fans will meet Grant before the season's end, the actor joked, "It's John Stamos." Hartley then added, "Will we meet him by the end of the season? Probably. But eh, maybe? Maybe. Maybe."
As always from the This Is Us crew, it's not exactly a straight answer. But even so, it's likely Kevin and Sophie's story isn't over, as the episode still left the characters with complicated feelings.
In an interview with Entertainment Weekly, executive producer Isaac Aptaker said:
It's really complicated. When you've had someone in your life that you do love and have this connection to — on one hand he's amazing and he's so supportive and he gets her through this day and he's associated with so many wonderful memories, especially in the [preteen] time. And then on the other hand, they got divorced, they got back together, he sort of left her yet again in a really terrible way. He's the source of a lot of pain. So it's a lot of really complicated pros and cons, all wrapped up in one very handsome package.
Nevertheless, fans will just have to wait and see what happens as This Is Us continues.
"Obviously the love story between Kevin and Sophie is so expansive and so deep and spans all these decades that were the mother to be anybody else but Sophie, people will have strong feelings about it," executive producer Elizabeth Berger told Entertainment Weekly. "But we're just going to have to see where this one unfolds."
Read more: 'This Is Us': This Randall and Kevin Moment Will Destroy You Once You Realize What's Coming